10 Best Beaches For the Swimming Enthusiasts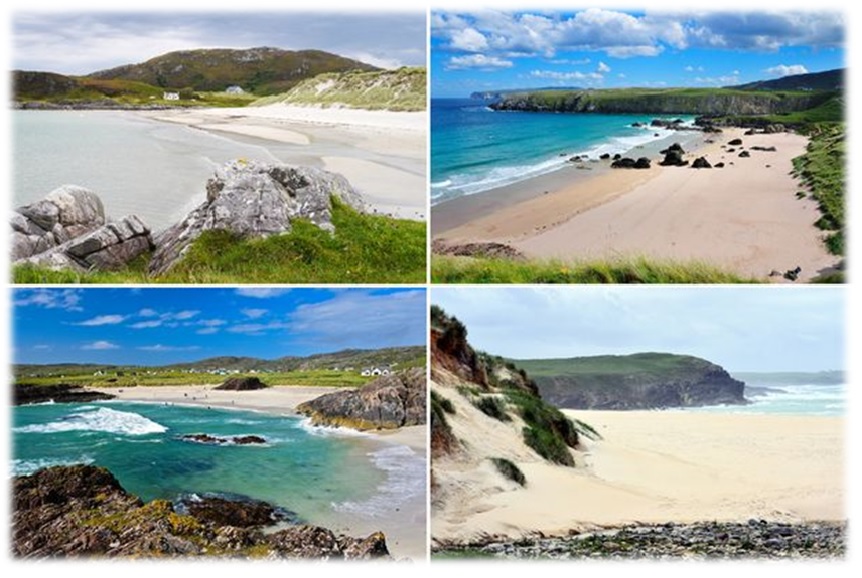 Beaches are the ultimate joy for the traveling enthusiasts. In our every travel journey, we first look for the beaches where we can laze around and indulge in our fantasies. Different people have different reasons to go to a beach. Some need to have a beach party. Some want to laze around on a sun lounger, while some want to immerse into the breezy atmosphere.
But if you are a swimming enthusiast like me then you are in luck as you can find plenty of swimming beaches that have an exquisite vibe, clean water, and good waves.
So if you are planning to have some good swimming experience, here are 10 of the best swimming beaches you can consider for your trip:
1.

    

Port St John's Beach, South Africa
The tropical climate of this area is what makes it a favorite spot for swimmers. The good thing about this beach is the waves that will give you enough thrust to bob up and down the water. What makes you love this place is the humid climate that will keep you warm after a long swimming session.
2.

    

Umhlanga Beach, South Africa
Umhlanga beach is another exquisite beach spot that will enrich your experience. There are plenty of things that make this beach worth a visit. Among the many things that add on to this place are the fantastic resorts, pleasant weather, and blue water.
For the swimmers, the place offers many tidal pools where you can get wet and exercise your body muscles with a robust swimming session. It is also one of the best places to go surfing.
North Point, Australia
Crystal blue water, rocky cliffs, and white sand are the highlights of this breathtaking place in Australia. Apart from swimming and surfing, you can also get some good strolling or go for trekking. Besides, you can indulge in some whale watching to see the giant whales. You will love the sights of whales jumping up and down the waves.
3.

    

Nichols Beach, USA
Situated in the Boulder Junction, the Nichols Beach is known for its clean water. You have to go on a long highway trip before you reach the beach. So you can have some good road trip along the way.
Once you reach the beach, you will get surprised by the crystal-clear water of the beach where you can go swimming and do some deep water diving. The only thing that might turn you off is the limited parking area where you will struggle to park your car.
4.

    

Woolacombe Beach, UK
One of the most popular holiday destinations of the UK region, Woolacombe beach is a go-to place for both amateur and professional swimmers. The gigantic body of water and sand make it a suitable place for swimmers and surfers who want to have a good time.
If you get bored after a long hour of swimming, you can go for a strolling on the beach and get the pleasure of the good weather.
5.

    

Lake Pend Oreille, USA
The claim to fame of this place is that it is the largest lake in the Idaho state of America and the fifth deepest lake in the country. This place is densely populated with forests which make it a great place for nature lovers. Well, this place has many incredible things that make it the best place for swimming enthusiasts.
You will find here everything from large swim dock and barbeque facility to white sand and children's play area, this place provides you with all the hedonistic pleasures you want to get indulged in.
6.

    

Stokes Bay, Australia
Located between the Portsmouth and Lee-On-The-Solent, hemisphere, Stokes Bay is a haven for swimmers and surfers who want to find refuge after a long and tiring week. The things that make it a hotspot for the swimmers are the artificial pools that are created by the rocks. You will really get a very good time getting wet on this wonderful beach.
Besides, you will see many birds, penguins, and kangaroos on the shoreline which will give you some good shots for your photography portfolio. The good thing about this place is that you can find plenty of cottages to spend a long holiday.
7.

    

Crystal Lake, USA
This beach stands true to its name. The beach has crystal-clear water and you can clearly see everything inside the water. But the best thing about this beach is that you can stroll on its soft sand and you will not hurt your feet while you stroll on the beach after a long swimming session.
This place has a soothing surrounding where you will find plenty of pine trees that will create a calming effect on your mind. This place is particularly suitable for a family picnic.
8.

    

Point King, Australia
This spot is nestled between the mansions of Mornington Peninsula. It is a pair of beach where you can have the best water for swimming. The road to this beach is a bit tricky and you have to ride along the end of Point King road to reach the beach.
Apart from fulfilling your inner craving for swimming, you can also rub shoulders with the divers and kayakers who turn to this beach to see the marine life in action. In a nutshell, you will have the best time visiting this beach.
9.

    

Woody Bay, UK
A visual treat for professional photographers and shutterbugs, Woody Bay is one of the most beautiful beaches for swimmers. To reach this place, you have to go all the way to the moorland and you have to go down a slope of 800 feet to reach the waters.
The beach is surrounded with many trees and you will find many rocks around water pools where you can take a dip and feel a positive energy.
10.

  

Broad Sands, UK
Broad Sand is situated in the area of Devon. The bad thing about this beach is that you will have to take a long walk to reach this place. But it is worth the efforts as you will find some a beautiful inlet once you reach the main beach area.
You will find here some deserted beaches where you can enjoy swimming without getting intruded by the crowd. So you can have some of the best moments of your life.
Being a swimming enthusiast, there can't be more joy to a swimming experience than finding a wonderful beach. This list provides some of the best swimming beaches where you get the right vibes to have a good swimming session.
Author Bio
Anna Marsh is a blogger and academic expert. She is a strong support for students who look for trusted help for their projects. She provides exceptional assignment writing services for students from any academic background. In addition, she is a travel blogger who likes to share the best places to spend a holiday. During her leisure time, she loves to surf the internet.
---