10 Reasons: Why WordPress is the Best Platform for Blogging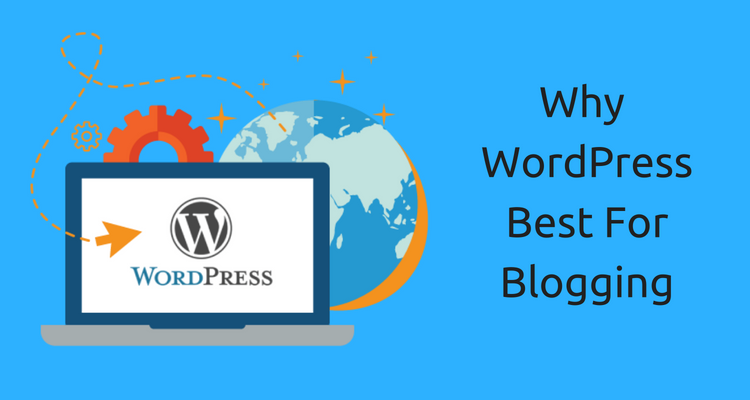 WordPress is recognized as an open source Content Management System (CMS) which has enabled rapid and simplified development of websites but people tend to forget that it started off as a blogging system. It still provides unmatched features and characteristics to bloggers and the following points will explain why WordPress is the best platform for the purpose.
1. SEO Friendliness
The ultimate aim of any user uploading content is to reach as large an audience as possible and with inherent traits addressing most issues and armed with number of SEO plugins offering features like  URL editing, creation of title tags and unique meta descriptions, easily generated XML sitemap along with a code that is simply identified by web crawlers for indexing purposes, it is most suited for achieving the objective of optimization.
2. Total Control
An author enjoys complete authority over every aspect of the project and can alter the code for making out modifications to the appearance and layout apart from maintaining ownership of self- authored content and regulating visitors access to it. Some other platforms ask for rights to the posted material and also threaten to delete all blog- entries on violation of their stated terms of services.
3. Easy Setup
An amateur not completely conversant with codes can also easily setup a blog without any professional help, in minutes because of the very convenient and intuitive layout of the dashboard feature of the framework and this is one of the key reasons why WordPress is the best platform for writers looking for a trouble-free outlet for their creativity. The dashboard is the control panel from where every aspect of the venture can be modified, be it appearance or SEO.
4. Flexible Management
The organization and running of the enterprise is also very practical and uncomplicated with the dashboard being used for this purpose as well. Scheduling multiple posts for updates or allowing collective administration by assigning tasks to other people and limiting their access to the control panel accordingly are some really favourable elements that can maximize the potential of a website.
5. Countless Themes
There are numerous themes available, free as well as paid and one also has the liberty to design a new one, which can be employed for customization of the appearance as per project requirements. Their vast numbers allow for constant upgradation which gives the blog a fresh look enhancing the user experience and keeping visitors interested in the product. For those who are looking for a distinct identity, there is always the option of hiring professional WordPress development services for the purpose.
6. Innumerable Plugins
These software pieces designed by a large community of developers for extending or supplementing the functionality of a website are a characteristic unique to this platform and make it extremely convenient to enhance the performance of any blogging service. There are numerous plugins available for every conceivable requirement ranging from content curation to Search Engine Optimization (SEO) and using them helps in creating a unique identity of the project.
7. Monetization Options
An evidence of how an owner enjoys total command over the creation, unlike some other free services which do not let a user earn money, one can generate revenue from the blog by means of displaying advertisements or getting sponsors for post featuring content that is related to their area of expertise or by creating a membership program wherein participants have to pay a fee in order to access the posts.
8. Support Community
Its open source nature has resulted in an enormous online community populated by some of the most creative and innovative minds, who can be contacted through forums for help on every possible problem related to the platform. One can expect to find a solution in the form of written or video tutorial or a walkthrough or even better, a plugin related to the necessity.
9. Free of Cost
The platform does not charge any money for basic use and this is quite beneficial for amateurs as they can sharpen their skills without having to worry about monetary issues. There are a range of paid themes and plugins but a newcomer can find free options for almost every aspect of the venture and use them for learning the tricks of the trade.
10. Professional Framework
Most free to use packages do not have the polished look of a paid platform and can be easily identified by the basic look comprising of generic objects and this can be detrimental as many guests may be discouraged by the appearance. There are no such problems when using WordPress as all the tools provided are state of the art besides amenities like custom URL which tend to give a professional look to an undertaking.
Conclusion
The wide array of productive elements along with its open source character make it an obvious choice for amateurs as well as professionals. Taking care of every imaginable need and supplying cost- efficient and high quality solutions are the reasons why WordPress is the best platform for bloggers.
Author:
Linda Wester is a certified web developer by profession who provides convert html to WordPress service at HireWPGeeks Ltd. She has vast experience in creative and technical writing. You can follow her company on various social networks like: Twitter, Facebook and GooglePlus.
---