10 Tips to Organize Your Tiny Bedroom to Make It Look Spacious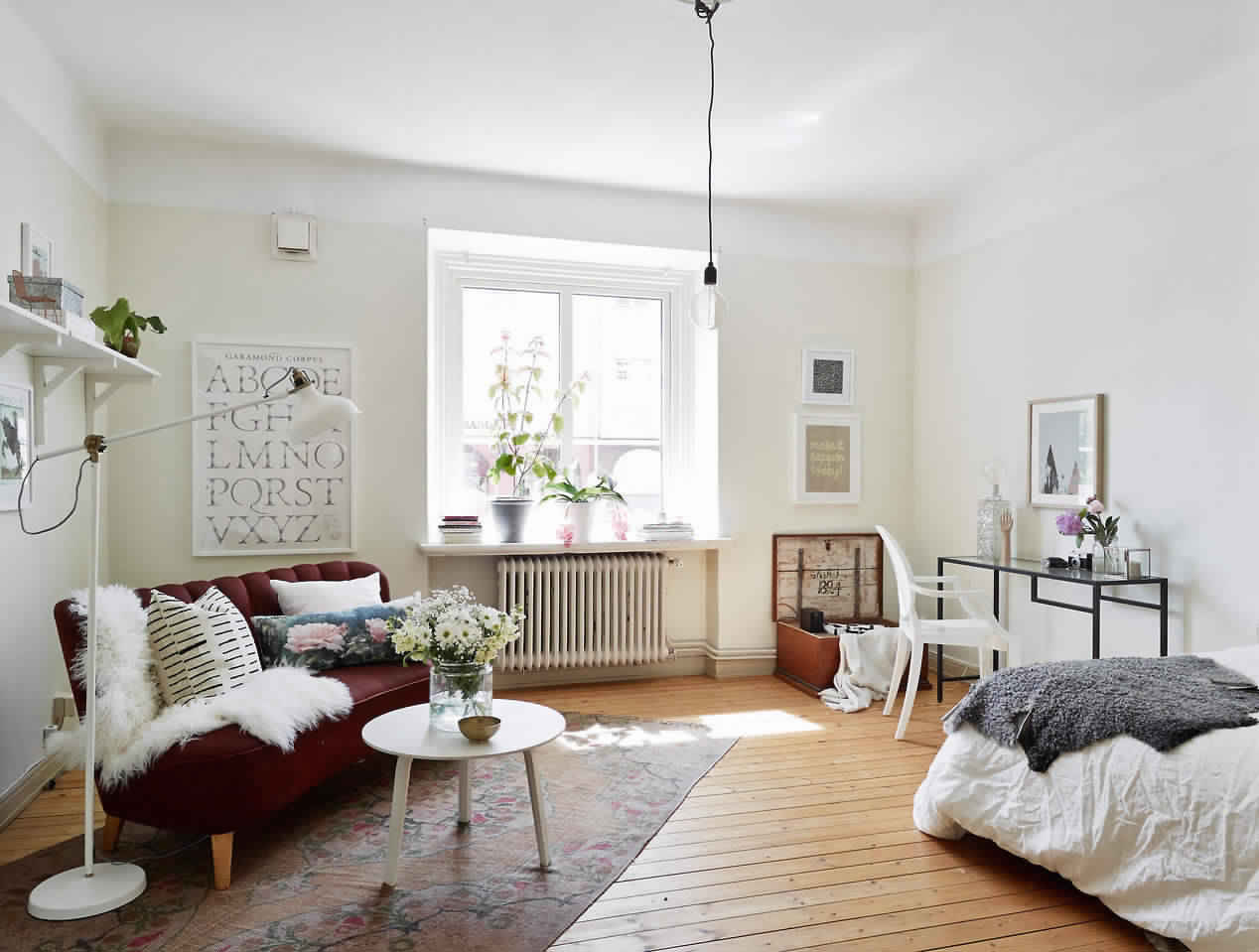 Decorating a tiny bedroom can be exasperating, to say the least. Some setups in a regular-sized room may never work in a small-sized space. But if you have a creative juice in you, you might be able to make it work and turn your tiny bedroom into something functional, practical, and aesthetically pleasing. Imagine going home to a well-organized bedroom after a long day, makes you want to sleep in all the time, doesn't it?
But hold your horses, it's not the time to be over the moon just yet; there's definitely a lot of planning to do! A bedroom with a limited space has its restrictions like choosing the right furniture, or proper arrangement down to the last detail, or even how you dress your windows can either make your room look cramped or spacious. But if there's a will, there's definitely a way! And here are the top 10 tips to organize your tiny bedroom to make it look spacious.
1   Choose Light Colors
There's an absolute truth to the fact that light-colored walls and floors do make your rooms look spacious because it reflects light giving the room more depth, and not to mention, making it more lively! Also, printed ceilings do trick the eyes and make the room seem taller (or bigger).
2   Allow Empty Spaces
This is sometimes overlooked by many with "tiny bedroom problems", sometimes they stuff their rooms with unnecessary furniture and accessories that it becomes a hodgepodge garage instead. Allow empty spaces as it makes the room airy.
3   Choose Versatile Furniture
With a tiny bedroom, you'll have to make do with multipurpose or foldable furniture. The murphy desk beds are, without a doubt, a winner in this department! The thing about murphy beds is that it not only serves as your bed or desk but it also gives way to a much-needed space when you prop it up against the wall.
4   Choose Transparent Furniture
If you haven't meddled with transparent furniture (like ever), it's time you get some now for your tiny bedroom as it tricks the eye into believing that they don't take much space at all (even if they do).
5   Choose Furniture with Legs
Instead of covering your chairs, tables or beds with a skirt, try going for furniture with visible legs. It makes you feel like there's a lot of unused space underneath.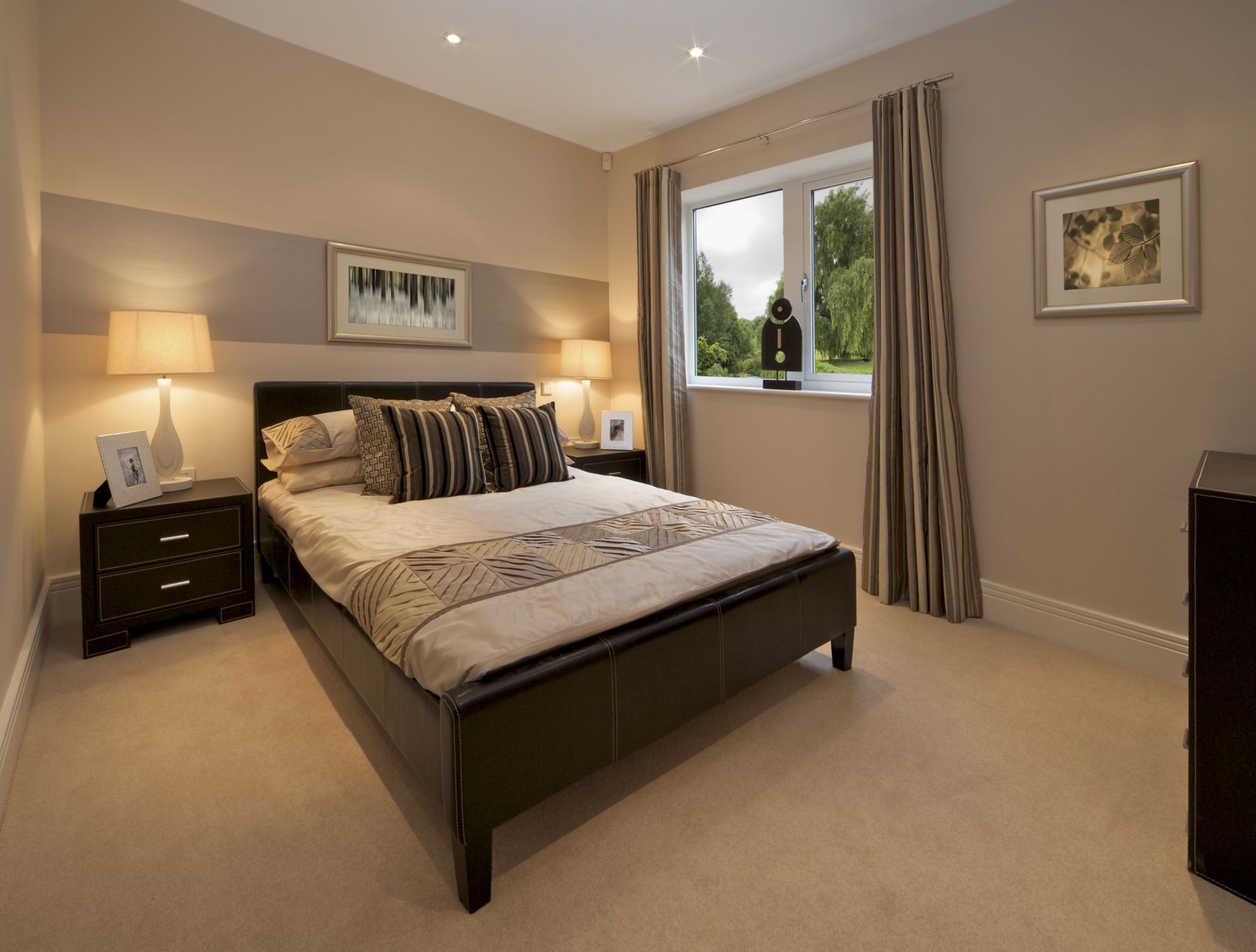 6   Hanging and Built-In Shelves
It's good to be smart about how you position your shelves to not take up too much space, we all know how we love to store those paperbacks properly (they're our most prized possessions!). Try installing hanging shelves to make the room taller as it draws the eye upward or try to build shelves around your bed, this can also serve as your bedside table. Or you can even put it behind your murphy bed, whatever floats your boat!
7   A Clean Room Means More Space
I personally don't like going home to a room with stuff strewn all over the place. Make sure your tiny bedroom is organized and clutter-free.
8   Go for Lamps
Say goodbye to overhead lights as it fills light in one space only. Go for several lamps instead; spreading light in different areas in the room, allowing you to look in different directions.
9   Bare Windows
Exposed windows allow more light which gives more depth to the room. Naked windows or blinds are better for a tiny bedroom and curtains are so last season anyway!
10   Mirrors, Mirrors, Mirrors
See to it that you position your mirror across windows because it reflects light which enhances the room space. Also, your selfies will definitely look better due to natural lighting (goodbye filters!).
---
---