12 Tips to Save Money on Car Repairs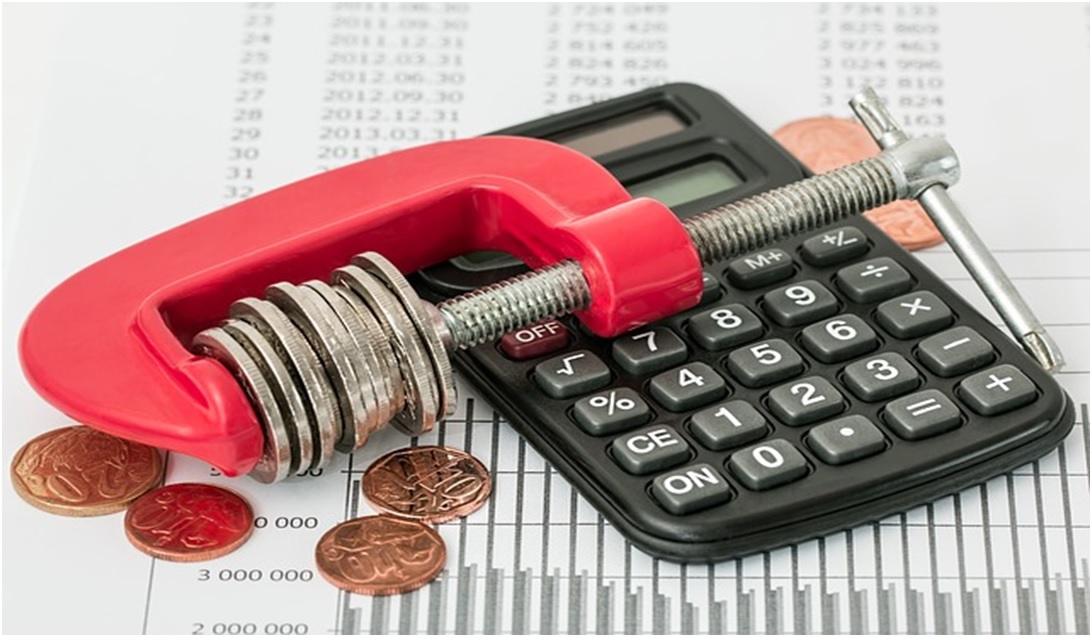 Car repairs are expensive and time-consuming. The cost of labour and parts can really add up, especially if you're dealing with an older car. So running to the mechanic for the smallest tasks can drain your pocket fast. Before you begin, calculate the car worth using information such as year, make, model, and mileage. If the amount spent on repairs exceeds the value of your vehicle, it's time to sell and get an upgrade. But many times, it's cheaper to keep your old ride running rather than investing in a new one.
Whatever you decide to do, you can't go long without reliable transportation. So if you want to save on expensive repairs, all you need to do is be mindful of the following tips.
Be proactive with preventive maintenance
You've all heard the saying "Prevention is better than cure." Not surprisingly, this also applies to auto maintenance. There are a few basic tasks that you should keep track of on a regular basis. Not only will maintenance keep your car running smoothly, but it'll also save money that would otherwise be spent on costly repairs.
Spending a few minutes now and then to check fluid levels and refill them is one way to prevent a disaster. Low levels could lead to system failure and expensive repairs.
Inflate the tires according to the manufacturer's recommendations. Driving with under-inflated tires increases their wear and tear and also affects the car's suspension. Plus it has an adverse effect on gas mileage.
Brakes normally wear out over time and eventually need to be repaired or replaced. Regularly checking the condition of brake pads will prevent damage to the braking system and its components. Replacing brake pads won't cost as much as fixing the whole system.
Cleaning the air filter is not only good for the car but your health as well. Aim to get it done at least once a year or more frequently if you drive in severe conditions.
Regular oil change is crucial for car maintenance. Experts recommend that you change either in three months or 3000 miles. Remember to change the oil filter too.
Repairing a small glass chip immediately is inexpensive. However, ignoring it is a costly mistake. If you are the resident of a place that experiences severe temperature fluctuations or has bumpy roads, you'll end up having to change the entire windshield.
Take advantage of warranties
Car parts usually have either a lifetime or limited warranty. This information is printed on your receipt at the time of purchase or communicated by the salesperson. And it's also recorded in the system at the store. You can even get warranties on services such as wheel alignment.
It may be wiser to consider the options on the type of warranty that is available. Many times it makes sense to pay a little extra and purchase lifetime warranty instead of a limited one. You can save more down the road. Another essential tip is to keep all receipts and warranties in an organized manner, preferably in a file. You'll need them as proof as long as you own the car.
Read the manual
Refer to your owner's manual to familiarize yourself with the maintenance schedule. Following the routine upkeep is an easy way to safeguard your automobile from damage. Plus it'll have other guidelines for reference, such as the right type and quantity of oil you should use. It will also guide you on how much pressure should be in the tires.
Educate yourself
You don't need to run to a mechanic every time you have issues with the car. There are numerous repairs that you can do yourself, even if you're a novice. The simplest way to save money on car repairs is to learn the basics yourself. Watch a couple of video guides to get a grasp of the steps. Master how to change the oil and filter, car battery, wiper blades, brake lights, and much more. It'll be daunting at first, but with practice, you'll get the hang of the ropes. Make it a weekend project and ask a car savvy friend to tag along!
Develop a relationship with a mechanic
A mechanic is your car's doctor, so develop a good relationship with him. Ideally, go to someone who has been recommended by family and friends. Look for certified auto shops to get the best service. The technicians there have more experience and skills. Moreover, they have specialists for different components of the car, for example, engine repair, transmission, or heating and air conditioning. Going to 'one' trusted mechanic all the time builds a professional and lasting bond.
Shop around
If you haven't found a reliable mechanic, it's better to get a second opinion when faced with major repairs. When you get an approximation, make sure you get a breakdown of the cost, including parts and labour. Get it in writing. This way you can compare the estimate with the next mechanic. Review and evaluate the work so that you don't end up getting billed for unnecessary charges or repairs.
Search for bargains
In the event that you have to change parts, look around for the best bargain. Compare the rates from the mechanic, genuine parts dealers, and online companies. You'll need to research properly to see where parts are being sold cheaper, and if you can have them shipped for free.
At the same time, look for coupons and discounts. Some retailers offer coupons that can be availed only in the store, while others advertise only online. And, if you're lucky, you may even encounter online promo codes that will slash the figures.
Free online delivery
Many online companies offer free shipping for orders over a certain amount. But if the purchase falls below this number, inquire if it can be shipped to the local store for free. You'd be surprised to get discounts by merely asking the right questions.
Look for used parts
Many car owners are unaware of the used car parts industry. It's one way to save hundreds of pounds on repairs. Many times, the quality and reliability of such a part is as good as new. So go ahead and start your search online. Just make sure you don't buy anything of inferior quality.
Minimize Core Charges
Certain car parts can be rebuilt, and the auto industry labels these as "cores." Starters and batteries are an example. If you need to replace a core part, you'll have to return the worn-out part to the store or pay a core charge. Sometimes, returning the core allows you to avoid having to pay the core charge. Though it won't cover the entire purchase, it could pay for a portion of the amount.
Dents
Even if you are extremely watchful, you can't avoid them. If the dent is small and the paint isn't broken, you can find a technician who will massage it back into shape. This will be cheaper than what a body shop would charge.
Scratches
Similarly, to get rid of unsightly scratches, an auto body shop will have to repaint the whole panel. You can buy a kit that matches the vehicle's colour and easily do this job yourself. You can find the paint code on a sticker in the glove compartment or on the inner side of the driver's door.
The next time trouble comes knocking on your door, try to solve it yourself before driving down to the mechanic. You could save some money. And even if you can't tackle it, getting information about the issue will provide some insight. You'll be better informed on what steps to take next.
Author Bio:
Audrey Throne is a mother of a 3-year old and a professional blogger by choice. Throne is passionate about lifestyle, business, automotive, technology and management and blogs frequently on these topics. She is currently associated with WeBuyCarsToday Team.
Find her on Twitter: @audrey_throne.
---