3 Major Types Of Bike Insurance Plans You Must Know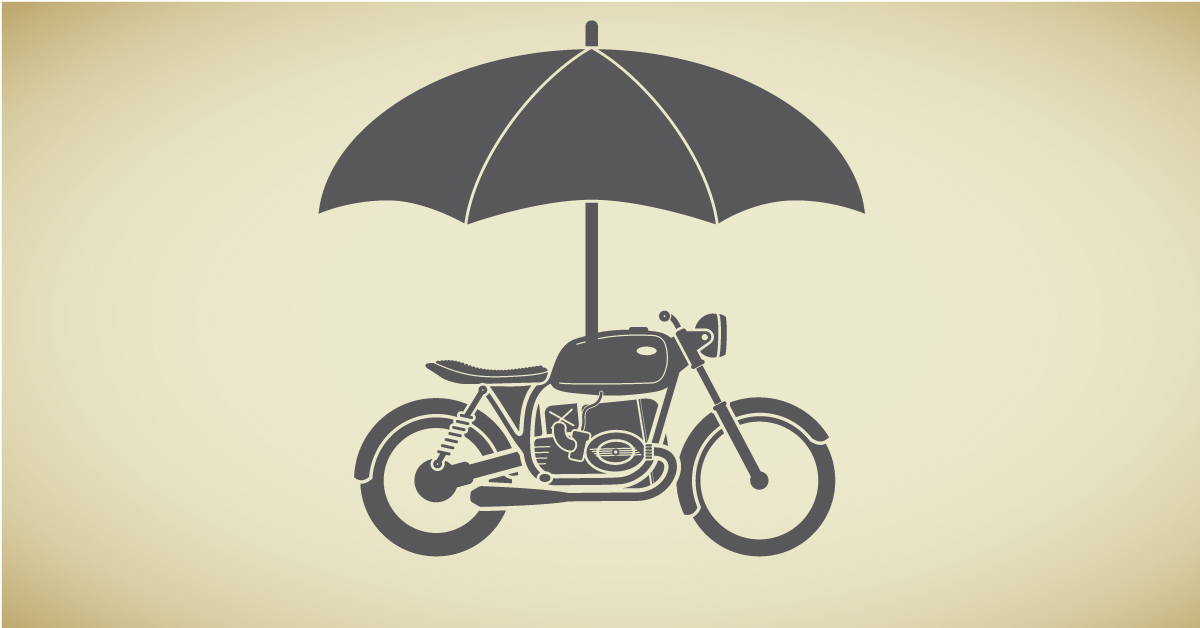 We all know that it is mandatory as per the Indian Motor Vehicles Act for all two-wheelers to have two-wheeler insurance. Motorcycle insurance not only helps you to protect your assets, your beloved motorcycle, scooter or moped, but it also helps to cover the rider, pillion and the third party in case of an accident. As per the recent revision in the rules, it is now mandatory for the bike owner to buy a 5-year two-wheeler insurance policy for new bikes, as Motor Vehicles Act, 1988 which takes place from September 2018.
Selecting the right bike insurance policy, especially for the long-term, can be tricky, and you may need to do some research before jumping in. While you can read about and compare two-wheeler insurance online, make sure that always check the motorcycle insurance offered by the trusted companies like Bajaj Finserv. Hence, there are various reputed companies in the market which provides the best insurance policies for your bike. But to choose one of them is totally depends upon your needs and the benefits they provided. As suggested earlier, Bajaj Finserv Two-Wheeler Insurance makes claims and renewal easier and offers full cover with additional covers for the pillion, for spare parts and accessories and zero depreciation too. The basic purpose for these types of policies is to make a safe ride for the rider on the roads.
There are various types of bike insurance plans available today in the market. To make an informed choice, here are the 3 major types of bike insurance plans you should know about.
Third Party Bike Insurance
This type of insurance covers the basic two-wheeler insurance requirement as detailed in the Indian Motor Vehicles Act, 1988. Third party bike insurance does not provide any cover for the insurer or for the asset, i.e. the vehicle insured. This type of liability-only insurance provides cover for the third party involved in the accident. Both the third party driver and damage to her/his vehicle are covered. There is no cover against natural calamities. This type of insurance only provides the insurer with the satisfaction of providing cover for the benefit of other road users. 
Some of the benefits of Third Party Bike Insurance are listed below:-
Online Processing- One can buy this insurance online. It requires some few documents. The processing is quick and hassle-free. It doesn't cover your insured vehicle.
Cheapest Option- It is cheapest as compared to the other insurance covers and add-ons. Thus, one can get a higher risk cover by paying a small premium amount.
No Financial Obligation- It covers all the financial liability for the damages caused to a person, vehicle. It can be a huge financial obligation to cover all these costs from pocket.
Direct Compensation-Property Damage Policy
Dedicated to providing cover only for the vehicle, a direct compensation-property damage policy does not cover the insurer/driver or the pillion. This compensation comes in use in case of damage to the vehicle only and hospitalization costs of the riders are not covered. However, any loss or damage to the third party involved in the accident are covered by such a policy. Apart from road accidents, theft and damage due to natural disasters to the bike are covered.
Some of the benefits of Direct Compensation-Property Damage Policy are listed below:-
Third-party Liability Cover- This policy covers injury to third parties or damage to the third party's property caused by the insured car.
Calamities- According to this if any natural calamities like floods or manmade calamities like riots, damages to your car will be covered if you purchase a Comprehensive policy.
Personal Accident Cover- In this policy if anyone injured due to an accident and has involving an insured car, the insurance company will take care of medical expenses up to Rs. 15 lakhs according to the terms and conditions of the policy.
Comprehensive Insurance
Comprehensive two-wheeler insurance provides complete coverage for the vehicle, the insured, the rider and pillion. This type of insurance covers you from financial and legal liabilities towards a third party in case of an accident. Further, comprehensive insurance also covers you from any loss or damage to your vehicle from sabotage or accidents, theft and natural calamities. Hospitalization expenses of the riders are also covered. In addition, you can avail various add-on covers such as loss of key cover, zero depreciation cover, accident cover for the pillion rider, cover for damage to accessories installed on the two-wheeler, and engine protection cover, among others.
Understanding these types of two-wheeler insurance policies is the first step towards identifying the ideal bike insurance to meet your needs. While these policies may be known by different names, these two-wheeler insurance policies are usually offered by every insurer. To make applying for one easy and get a customised deal, check your pre-approved offer from Bajaj Finserv right away! By entering basic information such as your name and mobile number, you can access tailor-made deals on insurance and other financial products such as a two-wheeler loan to bring home the best bike and get insurance too.
---