36 Best Moving Hacks of All Time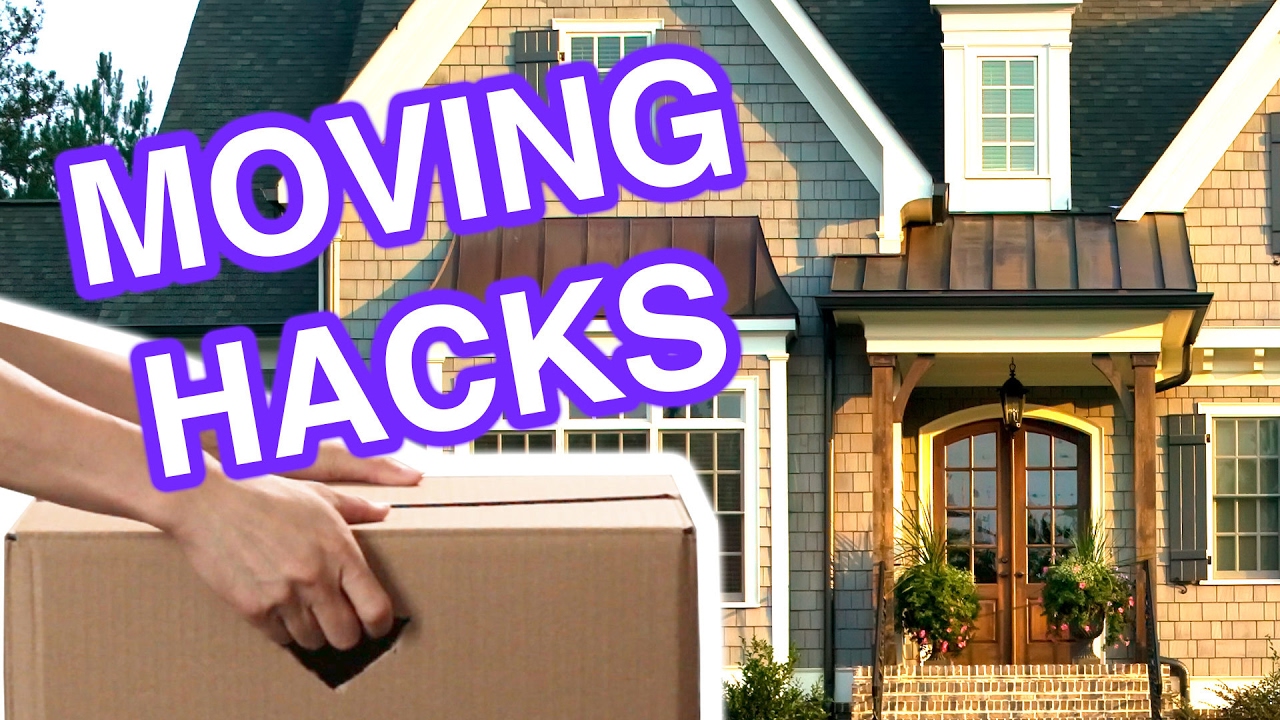 Moving can be daunting, especially if it's your first time. Because of that, it is possible that you may have opted to read tons of relocation tips and guides available online. However, with that many articles to go over, you may be left with insufficient time to prepare for the move itself since you're stuck digesting all the information you discovered.
While it is okay to gather as many moving tips as possible, it is better to know the most appropriate ones for your specific situation. To help you out, here are 36 moving hacks that can effectively help save time, effort, and money for almost every type of removal:
Packing and Organisation
General
Have a complete set of packing supplies stocked in a basket or box that you can move around the house.
Organise your move by creating a printed and digital copy of the inventory of your belongings. Make sure to create a label for each box indicating its contents or indicate it in the inventory list. Having an updated digital sheet of your inventory can help you keep track of which items are in each box without the need to go through them physically.
Colour-code boxes based on which room they go into to allow you to bring them into each room of your new home for hassle-free unpacking.
Wrap drawers and containers with plastic to remove the need to empty them out. This applies to clothing, utensils, and other items with a designated container in your old home.
Appliances and Furniture
To move your refrigerator safely, wrap the freezer and the entire appliance using plastic wrap. This will keep the doors shut during transit. Remember to empty it first of course.
Recycle cardboard tubes from your toilet paper rolls to organise cables and wires.
Make sure to keep screws and other removable hardware in one place to avoid losing an important part of your furniture as you disassemble it. Remember to put a label on the bag and attach it to the furniture it goes with. You can also have a designated box for your furniture hardware, but make sure to segregate them in an appropriately labelled bag.
Keep plugs and other important cords attached to the appliance they go with.
Take photos of your electronic devices, particularly the back part where all the cords are plugged in, to help you remember which cord goes where when you're setting up your TV and other appliances in your new home.
Liquids and Other Items that Need Special Attention
Breakables should always be packed with appropriate labels to let the professional removalists know that they need to take extra precaution when transporting them.
When packing porcelain and other breakable plates, make sure to align them vertically.
Use packing paper or your spare paper towels as a padding by placing them in between plates before sealing them in a box.
Use clean socks as extra cushions for your glasses and stemware.
Prevent toiletries from spilling by putting plastic wrap under their lids before screwing them shut. This will help you avoid dealing with a mess during unpacking.
Use old oven mitts as padding for sharp objects like knives. This will help prevent injuries during the move.
Use egg cartons as a storage case for your jewellery to prevent tangles and knots in your necklaces and bracelets.
Use a cotton ball to prevent your makeup compacts from breaking.
Keep your pots and their lids together with the help of rubber bands to prevent glass and other fragile items from breaking.
Use suitcases with wheels to transport your books to make moving them easier.
Clothing and Wardrobe
Pack your clothes with their hangers. While they are still hanging, wrap them in clean plastic bags — preferably, clear ones to help in determining to whom they belong.
Move your clothing in bundles and categorise them using coloured tape.
Decluttering and Storage
Put items, like holiday decorations and other things with seasonal use, in durable containers. This applies to all your possessions that are rarely used and kept in storage for the bigger part of the year.
Organise a yard sale for all the things that can still be used but you need to get rid of.
When in doubt during a possessions purge, apply Kuper's formula for faster decision-making. This means you should let go of small items that you won't be able to find use for in the future and those that you can easily buy for less than $20 in less than 20 minutes.
Unpacking
Bring your colour-coded and labelled moving containers in per room. This eliminates the need to transfer boxes from room to room and spend unnecessary effort you could've used for more important tasks.
Cost-Saving
Maximise space on the moving truck and save money by using your trash bins, laundry baskets, and suitcases as moving containers instead of cardboard moving boxes.
Use pans and pots as storage for dish towels, spice containers, and other items found in your kitchen.
Instead of buying bubble wrap, use linens and clothing to wrap your dishes and other fragile items.
You may also use newspaper and magazines in lieu of packing peanuts to keep fragile items safe, but make sure to protect your items from the ink.
Seek used boxes that are in good condition from local shops and businesses.
Other Moving Hacks
Create upside-down triangles on two opposite sides of each box that will serve as a handle. Using a box cutter, cut about 1/3 of the way down.
Defrost your fridge the night before your move to prevent unpleasant odours from leaking.
Have a moving-day essentials bag ready for your first day in your new place. This should contain important items like clothes, toiletries, medications, and your laptop and other gadgets.
Aside from your essentials bag, prepare a box or clear bin that will contain items for immediate use. This designated "open first" container should contain your hand soap, towels, bed sheets, and the like.
Another important moving day pack should include cups, cutlery, and disposable plates. It is also wise to have ready-to-eat groceries at hand, like milk, cereal, protein bars, and other no-cook breakfast items.
Having to open doors every time you move in and out of a room can be a hassle, especially if you're carrying large boxes or containers. To prevent a door from latching, put a rubber band around a doorknob and string it onto the doorknob on the other side.  This way, you only need to push the door open when you need to pass through.
Time to Start Packing
Moving to a new house is a significant milestone that is understandably challenging. To make it work, it is important that you employ utmost patience, get skilled professional help, and a observe resourcefulness that can help you overcome potential difficulties and save time, money, and effort.
AUTHOR BIO
Craig Jones is the Managing Director at Aussiemove, Australia's largest independent moving alliance. Craig is a respected member of the removalist network in Australia, having served in senior positions, including the President of the removal industries governing body, the Australian Furniture Removals Association (AFRA). With 23 years of experience at Aussiemove, he has the skills and the highly trained team to move families safely and reliably, in Adelaide, across Australia and around the world.
---