4 Tips To Make Your Company Yacht Party a Great Success!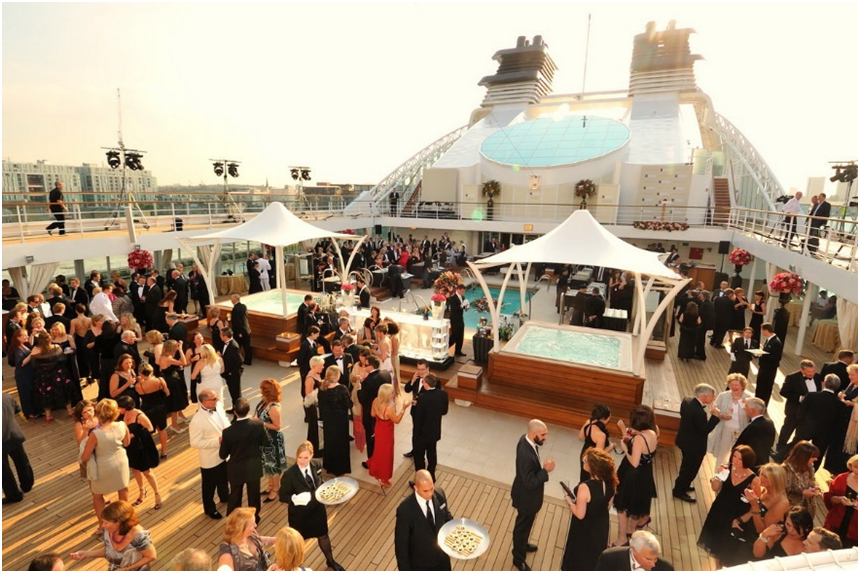 For any organization, it is really important to maintain its image not only in earning profits and extending its business but also maintain high standards when it comes to organizing events. Now there are many events which can require corporate entertainment like award ceremonies, Company staff party. Team Building Event, Corporate Event, Office Party or product launch. Every event has its own mode and vibe which seems to be a challenge to create when you have limitations to stay informal variations of communication and dealings. For a lot of reasons, a yacht party is considered to be the best option to arrange all these events as it maintains the class of the corporate sector and also enables the guest to enjoy the elegance of luxury.
But it is still a challenge to make you company yacht party a success as company parties often fail to entertain customers and tend to be boring. That is why so many people avoid to attend them. But if you have the responsibility to arrange a yacht party and want it to be successful then here are some tips which can make your party a great success.
Select the Perfect Destination and Yacht
The success of an event on a yacht depends on nothing more than the yacht itself so make sure you choose the right yacht. Also, destination is the key to have a good company event. While there are a lot of destinations on which you can have a yacht party but Dubai being the hub of corporate entertainment is the best option you have got. There are some great yacht are available in Dubai for a company yacht party, for example, desert rose yacht with beautiful deck and spacious design for up to 250 people.
Choose a Theme for Your Party
To save your party from being boring, add a little more excitement to the festivities is by creating the party around a theme. When choosing the theme, keep the guest list in mind and avoid any themes that would exclude any specific group or make them feel uncomfortable. There are so many themes available on the internet, search them and decide the one which is suitable for your guest and event. You can decorate your yacht according to the theme as yacht rental Dubai services are known for their efficient services and staff.
Manage the Time Well
While arranging a party, especially a company party, a lot of things can go wrong if you are not scheduling the timing of everything wisely. You have to be smart and realistic. Always save and calculate extra time for important people and activities to be done For example occasionally, a guest of honor is late and the boat can't disembark without them so be careful for such last-minute problems and handle them well by expecting them already and managing your time according to them.
Provide Transportation
To give an extra special treatment to your important guests you can also provide them transport service from their destination to the yacht to let them enjoy luxury yacht charter Dubai
Author Bio:
Saad Humayun is SEO guy. He has more than 4 years of experience in Digital field and has done achievements for both local and international clients. Follow him on twitter @Saadhumayun1 LinkedIn Facebook
---