5 Cleaning Hacks for Your Home That Will Make Your Life Easier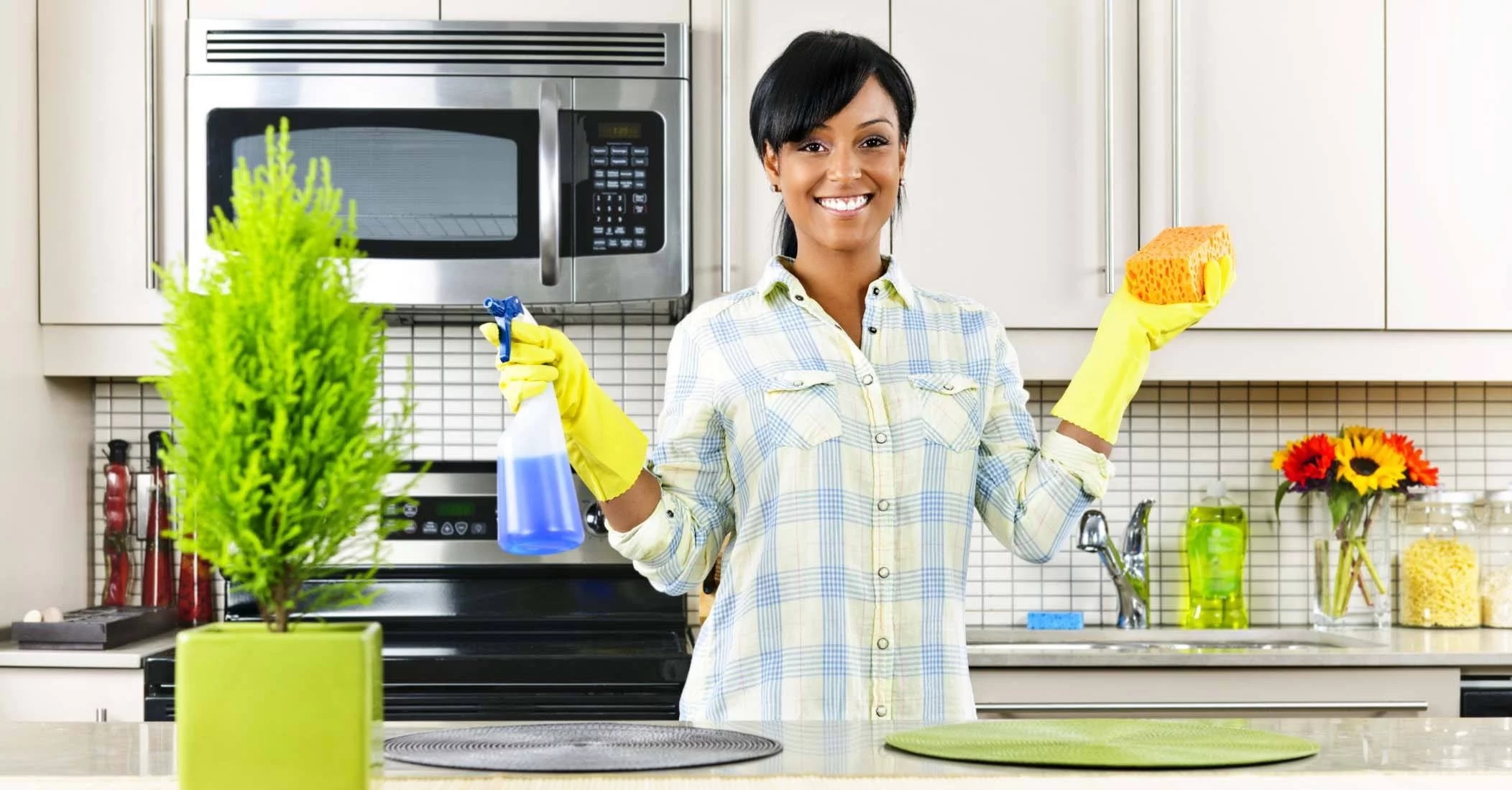 While some people enjoy the habit of household chores, some dislike the idea of picking up a broom and vacuum to keep the entire house spic and span.
With hectic schedules, cleaning the house sounds more like a hassle than an obligation. Nonetheless, it's always frustrating to come home to a dirty house after a hard day's work. What's more frustrating is paying for unnatural cleaning products, buying plenty of containers for organizing, or allocating a few hours of our busy life is just too much to handle.
So people have come up with more accessible and more convenient ways to clean as you go hence, the brilliant cleaning hacks. If you want to save on cleaning products in the market or skimp on hiring someone to do the job for you, here are the top 5 cleaning hacks categories for all major rooms in your home that will make your life easier.
Kitchen Cleaning Hacks
Prepping or eating meals in a dirty kitchen is the worst thing a homeowner can experience. Although there is a myriad of effective cleaning products in the market, most of them contain harmful chemicals that are hazardous for your health especially if you have children around the house. Children are inquisitive and will try to get their hands on anything they think are toys. And if you're not careful in keeping chemicals at bay, mishaps can happen!
Here are some natural cleaning ingredients to keep your kitchen shiny, fresh, and chemical-free:
Clean chopping boards with lemon and salt.
Wooden chopping boards can absorb a lot of the food that you chop on it. Mostly, it can be too difficult to remove all the stains and pungent odor. Instead of the usual detergent, sprinkle salt on top of the board and scrub it with half a lemon. Squeeze the lemon as you go and let it sit for five to 10 minutes. Give it a rinse, and your board will have a lemony fresh fragrance!
Citrus peels as an all-around cleaner.
Fond of eating grapefruit, lime, lemon, and oranges? Don't discard the peels! Gather all citrus peels and fill a mason jar halfway. Then add vinegar and let it infuse for about two weeks. Strain the peels and throw them away. Pour the concoction into a spray bottle and spray on anything in the kitchen!
Bathroom Cleaning Hacks
The bathroom is a haven for freshening up before starting our day and after our day ends. Ironically, it's one of the most overlooked areas in a home, making it one of the dirtiest as well. It can be pretty tiring cleaning a bathroom as you'll have to spend at least an hour to get those tiles and mirrors squeaky clean. Not to mention, the foul and strong smell of the chemicals from chemical-laden cleaning products.
Here are some hacks on how you can keep bathrooms clean without a hassle:
Use your feet for a quick cleaning fix.
If you want to rid your tiles of dirty stains, you can maintain temporary dirt-free tiles by cleaning as you shower. After showering, grab the shower head and point it on the tiles. Use your feet to scrub the stains with water.
Use indigestion tablets for blocked drains.
Sure, you have your drain snake. However, if it's soap or toothpaste gunk that's blocking your drain, a drain snake will be no match for it. Instead, drop effervescent indigestion tablets with a cup of vinegar. Let it sit for around 10 minutes. Pour boiling water, and that should fix it.
Bedroom Cleaning Hacks
Our bedroom is our haven for rest and relaxation. Of course, a tidy bedroom will always give the entire room that extra oomph. Our pets love sleeping in our bedrooms too! But let's admit, the fur can get too annoying sometimes.
Here are some cleaning hacks to enjoy the comfort of your bedroom at all times:
Vodka isn't only for parties; it's for your mattress too.
Alcohol not only destroys odor-causing bacteria but it also thoroughly disinfects your mattress! Pour vodka into a spray bottle and try spritzing it evenly on the mattress. Leave to air-dry.
Remove fur with dishwashing glove.
While you can remove fur with your hand, it's easier with a dampened dishwashing glove. Wipe all areas of your bedroom clean with a damp dishwashing glove and rinse to gather all the fur.
Living Room Cleaning Hacks
The living room is where we host our guests and where we bond as a family. It's imperative that we give our visitors an excellent first impression by keeping it clean at all times.
Here are some hacks you can try:
Having blinds in the living room windows can be a challenge as you have to clean them on both sides. A great way to cut the cleaning time in half is to wrap tongs in a damp cloth and secure with a rubber band. Then wipe both sides of the blinds like a breeze!
Clean baseboard with cotton swabs.
Baseboards can accumulate dirt over time because it's hard to clean. However, you can use cotton swabs to clean baseboard lines, holes, and cracks.
Outdoor Cleaning Hacks
Our outdoor furniture can take a lot of beating from the yearly seasonal elements. That said, they can get all the dirt, rust, dust, and anything you can think of because they're out in the open.
Here's what you can do to keep outdoor grills clean for those barbeque nights:
Remove grime with coffee.
Brew some coffee and put in a huge container that can fit your grill. Soak your grill for an hour or two. Scrub and the grime should quickly come off due to the coffee's acidity level.
Clean grill with baking soda and vinegar.
Mix baking soda and vinegar in a liter of hot water. Soak your grill for about an hour and give it a good scrubbing.
Prevent rust by using olive oil.
Grills can get rusty after a while especially if you don't clean them after every use. After cleaning, wipe it with olive oil to avoid rust from accumulating and to make it look shiny and new again.
Author Bio:
Sarah Brooks is a passionate blogger who loves to write about home designs, home improvement, and home renovation ideas. She is currently working with caycebugs.com, one of the leading companies dedicated to providing quality home pest control services.
---