5 Devices That Will Increase Your Productivity in the Digital Environment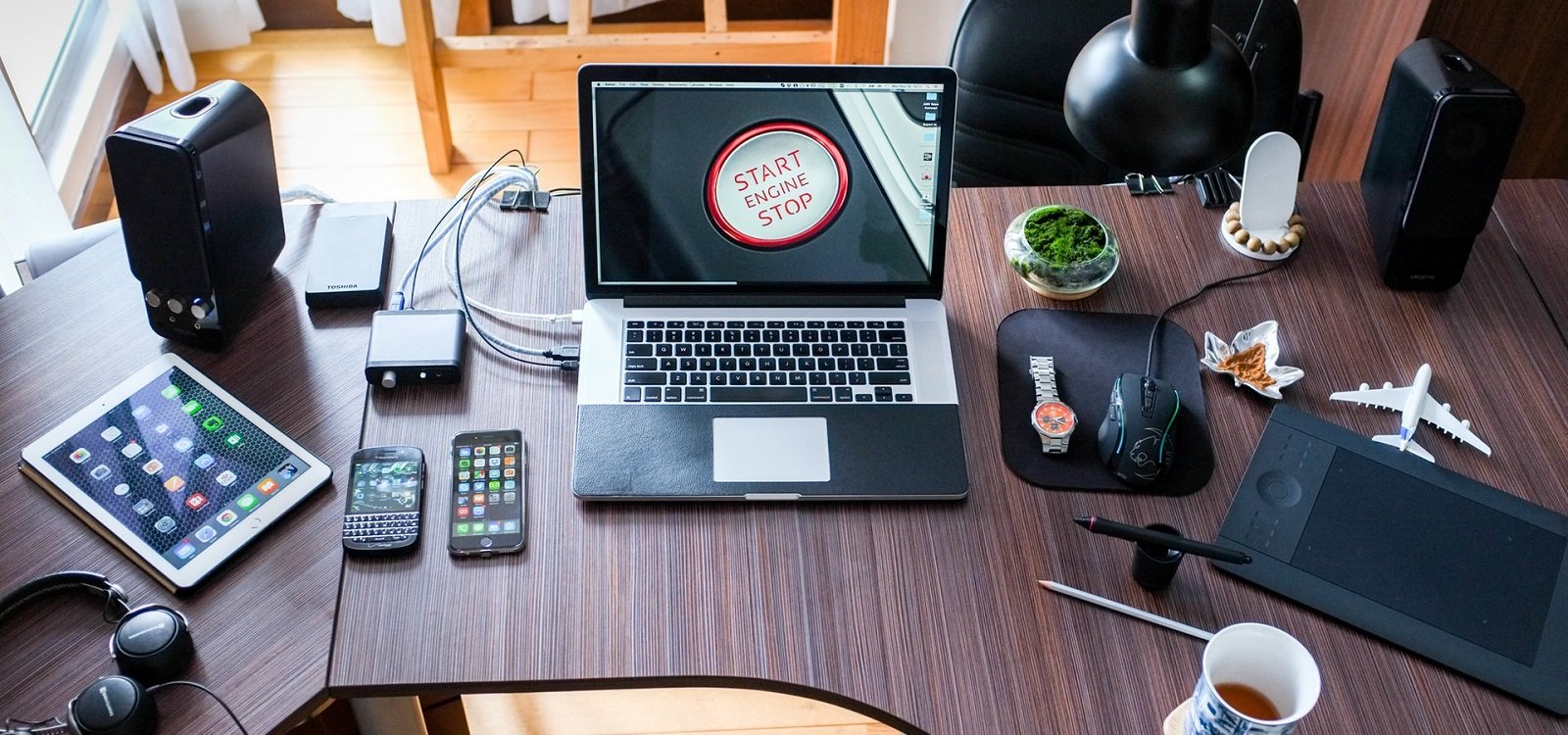 We are in the midst of a big technology revolution and there are so many devices out there that can help you accomplish more. And for so many of us working in the digital environment, obtaining some of these devices really is a good idea. The only question is – where to start? Choosing the right devices for your arsenal can be a bit tricky and that's why we came up with 5 that you can't go wrong with.
Battery case
There's no need to say that staying tuned in to what's going on is an absolute must no matter what kind of work you do. This is why you need to keep your smartphone in your pocket all the time. And in order to make sure your battery doesn't die on you, you should put your phone in a battery case. Not only does this little thing charge your phone but it also provides it with some extra protection as it's pretty sturdy.
Smartwatch
Another thing you can think about getting is a smartwatch. This device is extremely easy to use on the go, which means you can take important phone calls while jogging or walking your dog. Not to mention that a smartwatch reminds you of every important business meeting you're supposed to attend. Most of these come with a speech-to-text feature which allows you to not all of your ideas on the go. Investing in a Samsung or Huawei smartwatch is something you just can't go wrong with.
Sound isolating earphones
Exposure to noise in your working environment can decrease your productivity and hurt your career. This is mostly because noise leads to irritability and headaches. Not to mention that it makes you less likely to focus solely on your work. What you can do is consider buying Shure SE846 earphones which can help you block any noise that hurts your productivity. We also recommend coming up with a work-friendly playlist that'll help you get more work done.
Portable projector
Presenting new ideas isn't easy, especially when you don't have the necessary equipment. Luckily, there are projectors you can take with you and ensure you can give a top-notch presentation no matter where you are. So, as long as the meeting room has a wall, you'll have a projection wall you can use in your presentation. We should also not that portable projectors are tiny and easy to pack.
Tablet
Take a look at any professional out there and you'll probably see they have a tablet. The reason behind this is that a tablet can be turned into a productivity-boosting machine in no time. You can install apps such as Simplenote and Dropbox and make sure you get more work done while in the office. Moreover, you can always carry your tablet on a vacation and work away from the office if necessary. Right now the most popular options include Apple, Microsoft and Samsung tablets.
With the 5 devices we mentioned above, you should be able to get more work done while in the office. Not only that but giving presentations and working away from the office will be a lot easier too. And with more and more of these being available on the market, you should keep an eye for new gadgets and gizmos you can use in the digital environment.
---