5 Essential Tips for Planning a Trip to the Caribbean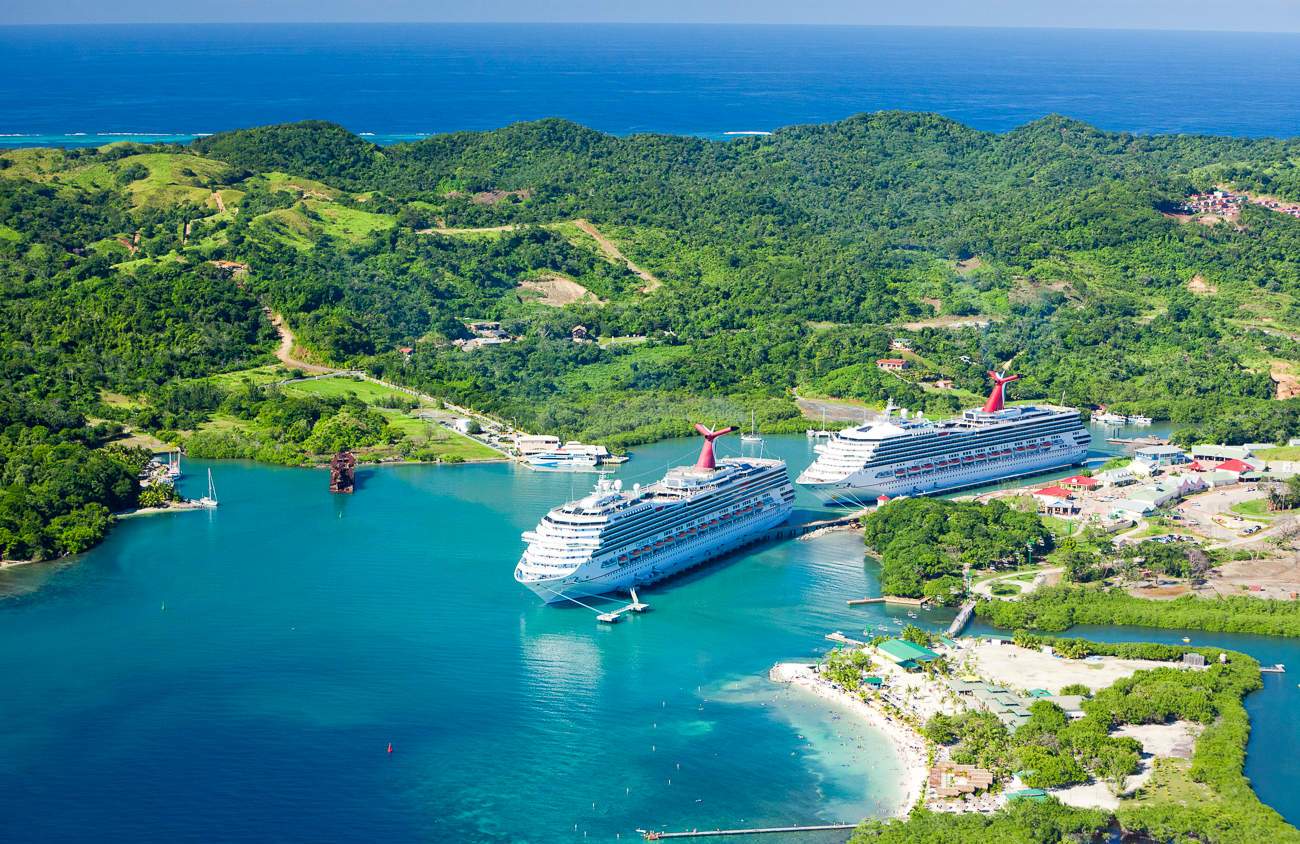 When you ask someone their dream travel bucket list — no matter how frequently they travel — you can almost guarantee that somewhere in the Caribbean will be on there. After all, this region of the world is known for its stunning beaches, crystal clear waters, easy-going vibes, and friendly locals. Oh, and the beaches, did we mention the beaches?
If you are looking to book a trip there in the not-so-distant future, or are just looking for travel inspiration, read on for five tips for planning a trip to the Caribbean.
1. Understand where you want to go.
Although many people refer to the region as one, the Caribbean actually consists of almost 7,000 islands and 26 countries.
These countries are Anguilla, Antigua and Barbuda, Aruba, The Bahamas, Barbados, British Virgin Islands, Cayman Islands, Cuba, Dominica, Dominican Republic, Grenada, Guadeloupe, Haiti, Jamaica, Martinique, Montserrat, Netherlands Antilles, Puerto Rico, Saint Barthelemy, Saint Kitts & Nevis, Saint Lucia, St Martin, Saint Vincent, Trinidad & Tobago, Turks & Caicos Islands, and US Virgin Islands.
This means that there is a complete Caribbean world that is waiting for you to explore it. Each country is different and boasts its own history and culture and language; however, there are definite similarities such as stunning beaches and scenery and the relaxed Caribbean ambience.
2. Dress the part.
Most people enjoy buying a few new items for their upcoming holiday, and a Caribbean vacation is indeed a fun place to shop for as you can be a little (or a lot) more experimental than you usually are at home.
Why is that?
Well, Caribbean dressing is all about lots of color while remaining comfortable. Here, to dress like the locals, you want to be filling your suitcase with bright hues and funky patterns. Pack lots of flowy dresses, jumpsuits and rompers, and comfortable blouses and shorts to ensure that you look your best while also remaining cool (both concerning style and heat).
That being said, if you are going to attend a religious service or tour a government building, you are going to need to wear something slightly more put-together.
In a similar vein, footwear can also be kept simple. Locals wear flip-flops, sandals, and sneakers day-in and day-out and only reach for their fancier shoes for church.
3. Plan an itinerary that balances history, culture, excursions, and beaches.
No matter which country (or countries) you opt to visit in the Caribbean, you can be assured that there will be plenty to do and see to keep all members of your traveling party occupied.
If you want to have the ultimate well-rounded trip, then seek to plan an itinerary that balances history, culture, excursions, and beaches — all an integral part of the Caribbean experience.
Concerning history, Caribbean countries offer everything from museums and galleries to old plantations and historic homes. Also, spend some time browsing and speaking with the local creatives who are working hard to keep their culture's native arts alive and kicking.
Excursions in the Caribbean tend to revolve around the water, with options such as swimming with stingrays, snorkelling, kayaking or scuba diving. Additionally, you can choose to go off the beaten path and explore wrecked ships or National Park forests.
Luckily, no matter what time of year you decide to jet off to the Caribbean, you are practically guaranteed to encounter incredible weather.
Last but not least, the famed beaches! Every country in the Caribbean boasts some of the most beautiful pieces of sand in the world. For example, Antigua and Barbuda alone have 365 beaches.
Most beaches are public and family-friendly and don't have dangerous currents — in other words, they are perfect!
4. Be open to eating and drinking like a local.
One of the best parts of traveling is the fact that you have the opportunity to eat and drink like a local. This is exciting in all parts of the world, but especially in the Caribbean, where the food culture is a dominant part of the lifestyle.
Each country in the Caribbean has its own spin on its cuisine, but wherever you are going, plan to make the most of the local offerings, and some dominant characteristics remain true no matter where you visit.
First and foremost, if you are a fish lover, then the Caribbean is going to be a foodie paradise for you. As each country has easy passage to the water, fish dishes are a household (and restaurant) staple. Many of the fish dishes come prepared with bones; however, other sea items such as conch and shellfish are also plentiful.
Additionally, many local dishes pack on the flavor — especially spices. For the locals, when they say "moderately spicy" you are going to think it is seriously hot, so make sure to know what your limits are and always have a glass of water or a soft drink with plenty of ice at the table with you.
The best way to refresh yourself after a day spent exploring (or lying on the beach) is to sip coconut water from the shell and then consume snack specialities like guava and sweet Bimini bread or conch fritters.
Don't skip trying meals from roadside cantinas as these family-owned dining spots offer affordable and delicious dishes. In fact, many of the ingredients that are prepared by these cantinas are homegrown, organic, and local. There is nothing better than sampling some home-style country cooking!
5. Leave your alarm and tight schedule at home.
You may have heard of "Caribbean time," as many parts of the world have a different standard for time-keeping. In the Caribbean, where the living is easy and simple life is preferred, the concept of being a stickler for time doesn't fit the vibe.
Locals in the Caribbean prefer to take their time, which makes sense given the overall laid-back pace of life here. For many visitors, this can be a challenging aspect to become accustomed to; however, use the opportunity to relax and live in the moment. While you may not have the ability to stray from your natural punctual ways, you must be understanding of locals who don't possess an inclination to hurry for anything.
Have you ever visited a country in the Caribbean? If so, what tips do you have to share with others? If not, what are you waiting for? Let us know your thoughts on traveling to this part of the world in the comments below!
AUTHOR BIO
Kal Kennard is a Partner at Citizens International, a white-glove specialist firm offering private client services necessary for citizenship investment into the Caribbean. Based in the Caribbean for the past 15 years, she is an experienced consultant who works directly with many professional partners and advises clients worldwide.
---