5 Innovative Backyard Trends for 2019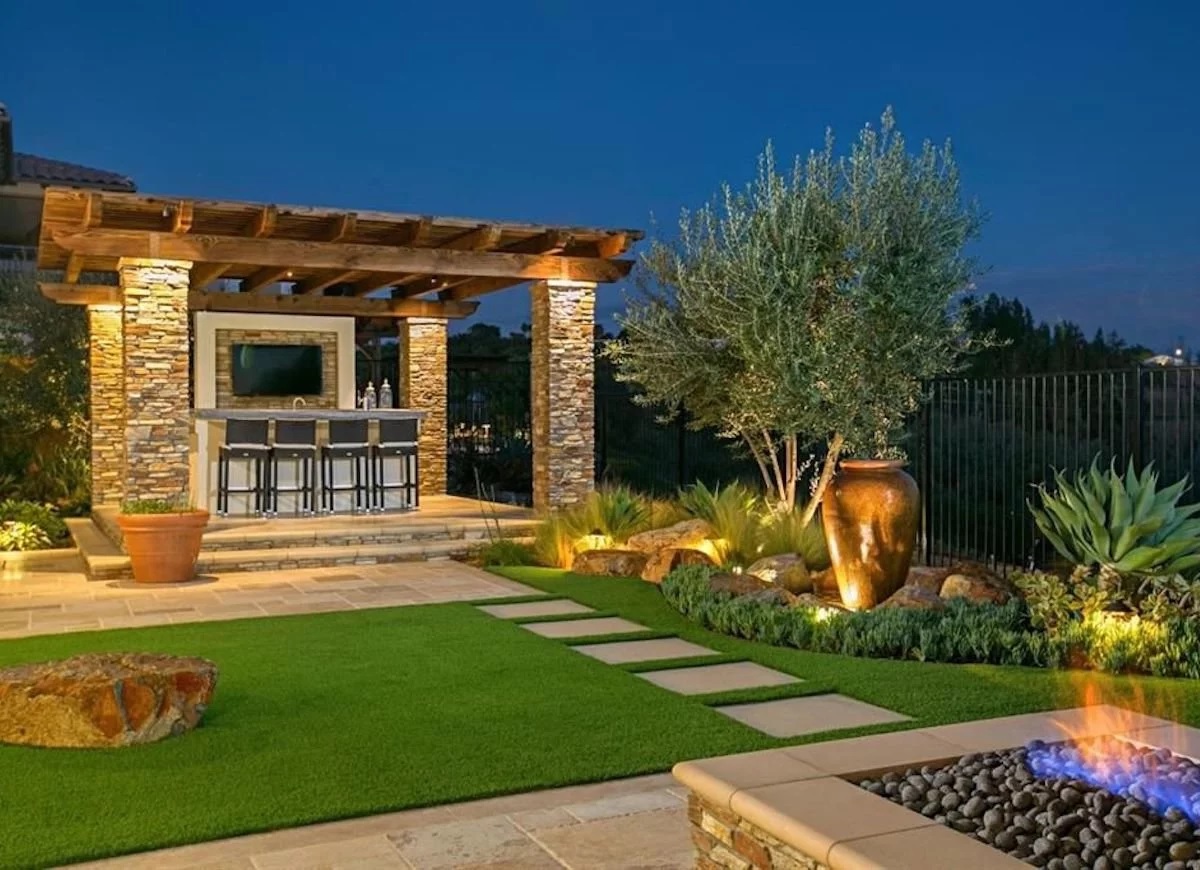 While some people may decide to leave the work in their backyard for spring, it's always better to start planning and organizing ahead of time. This will help you browse international marketplaces and vendors, as well as make orders that would take weeks to arrive. Also, it leaves you with enough time for DIY projects that can be started indoors and wrapped up outside. With that in mind and without further ado, here are five innovative backyard trends you should consider implementing in 2019.
1. Mosaic path
The thing with the mosaic path is that it requires an incredible amount of patience and hard work. Even with all of that, the end result depends on the effort that you invest in making it special. The reason why you need to start early with this is due to the fact that a mosaic doesn't require the standard amount of materials that normal pavement would need. You have to combine various shapes, elements and designs in order to turn this into a dazzlingly beautiful homogenous unit. Keep in mind that if you prepare properly, you can drastically cut down the time required to make this.
2. Constructing a shed
The next item on this list is both functional and aesthetic, provided that you play all the cards right. We're, of course, talking about constructing a shed. Here, you have so many options to choose from. However, in order to make something that really counts, you need to make the shed that will be a part of your backyard instead of sticking out. Depending on the size of your backyard, make a proportional shed and pick colours and designs that go well with the surroundings. Lastly, imagine what it will look like in the future, once the vines start crawling up against it and the wild (well… semi-wild at least) growth starts enveloping it.
3. A patio as a gateway
The interior of your home, no matter how green it is, stands as the embodiment of the civilization while your backyard plays the role of the primal nature. A patio that stands in between needs to be a crossover between them, a gateway for you to traverse in order to travel between these two worlds. As for the design of the patio, you need to consider stone and concrete pavers, concrete slabs, bricks or even a wooden deck. For those who need some help to visualize these ideas, examples of this can be found on the website of landscaping industry veterans Think Outside Gardens.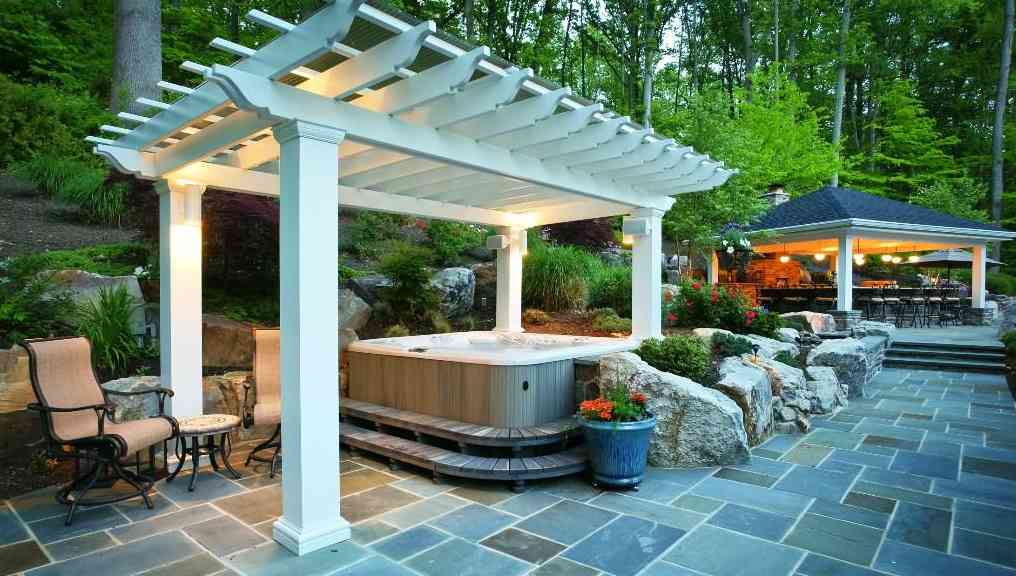 4. An enclosed oasis
The reason why an oasis seems so calm, serene and impressive is due to the fact that it's surrounded by the bleakness of the desert. Even though it's not protected by physical barriers, it's thematically and visually enclosed from its surroundings. This is something that you can quite easily achieve in your backyard. You don't have to separate the place with a fence or a hedge, seeing as how a thick flowerbed can achieve a similar effect (from a visual standpoint).
5. Woodpile as art
One of temporary ideas that you could enforce right away is using your woodpile as an art form. By placing it in a specific spot and by using a specific method of piling, you can turn it into a unique visual addition to your backyard. This is a prime example of how easy it is to find a balance between beautiful and pragmatic.
Conclusion
The best thing about these projects lies in the fact that they greatly differ in both scope and magnitude. Moreover, even though they affect your garden as a whole, they're all standalone projects, which means that you can approach them one at a time. So, start planning and gathering ideas and resources, seeing as how you've got plenty of work to do in 2019!
---