5 Kitchen Improvement Ideas You Can Get Done for Under $100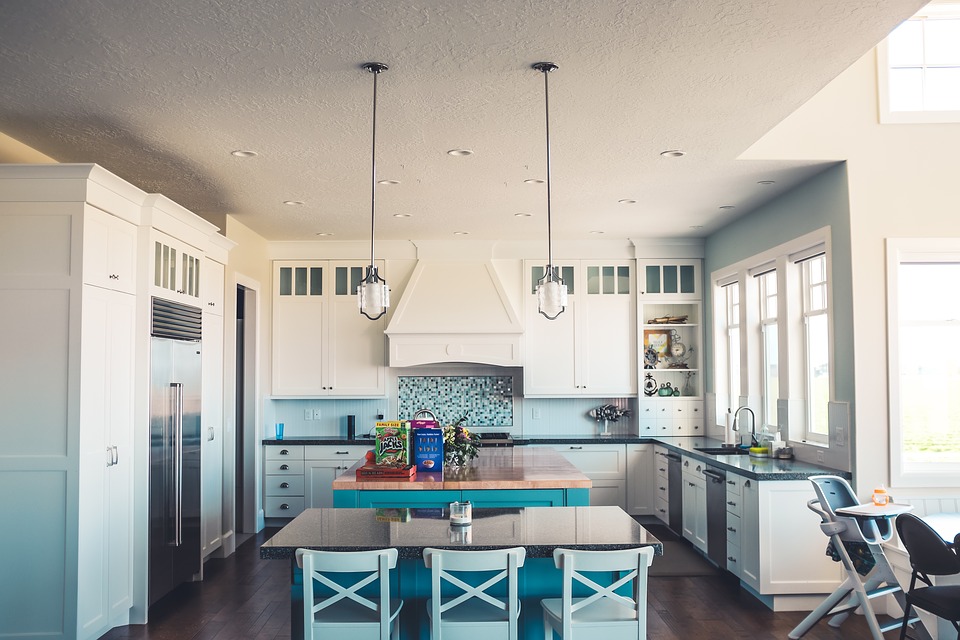 Some say that the kitchen is the soul of any home. It is where the family gathers to prepare a meal, to share one, or even just to hang out after a long day at the office or school.  Even pop culture media has reinforced this idea by giving us shows like Friends whose main characters regularly hang out in kitchens. It's no wonder that people have invested huge effort and resources in achieving the ideal kitchen they've always dreamed of. But unlike the other parts of the house, the kitchen requires a little bit attention in putting together. Most kitchens follow the same layout as every other home kitchen around the world. There's always a fridge there, a sink for washing dishes, a countertop for meal prep, and in some homes with bigger space, a kitchen island. But to assume that all kitchens are limited to a few key components would be a mistake. Like the rest of the house, it can be customized, organized, and revolutionized to suit the need and want of those living in the house. Some might require more time and effort, more expensive equipment, and a professional's help to realize the perfect kitchen but there are also ways to achieve your dream kitchen without blowing a ton of money or razing it to the ground and rebuilding from scratch. The internet is simply brimming with DIY ideas for home kitchen improvement just under $100 bucks. Here are a few of them.
A Different Color
Kitchen cabinets are the first things that people notice in the kitchen so having cabinets that are worn or showing a lot of paint chipping could make the entire kitchen looking drab and dark. Since cabinets take up the majority of the wall space of a kitchen, improving their overall appearance can brighten the entire room. If your cabinets are still in good condition, there's no need to replace them but a fresh coat of paint can certainly go a long way in making the kitchen looking fresh and bright. Compared to replacing them, it is much more cost effective to hire a team of people to remove cabinet doors to be sanded or repainted. Cheaper, still if you hunker down for a couple of days and doing it yourself. All you need is a couple of cans of paint and persistence to get the job done.
In a Different Light
A great way to enhance the look of any kitchen is by installing new light fixtures. Normally, kitchens are installed with clinical fluorescent lighting that is very helpful in allowing people to see well as they prepare for a meal. This is true in commercial kitchens where practicality trumps design. Home kitchen has a little more wiggle room to incorporate style as well as a pragmatic design. LED lights are cheap, efficient, and come in a range of colors to evoke a sense of warmth in the space. Also installing a beautiful light fixture instead of a plain old socket in the middle of the kitchen can add a touch of elegance in the room making it a comfortable place to hang out. There are many options for fixtures that are affordable without sacrificing quality and style.
Making Backsplash Splash
For all DIY fans out there, this is an affordable yet inventive idea to spruce up your kitchen. All kitchens have a backsplash and it is put there as a splash guard during meal prep. Normally these are colored the same as the rest of the wall or cabinets but many people, decorators,in particular, have realized that it is the perfect place to add a much-needed accent in a kitchen. There are tons of great ways to decorate backsplash as a way to highlight the kitchen. One is to use vibrant colored tiles to give the kitchen a much-needed splash of color. An affordable way is to just paint it with something bright. Some have even used laminate flooring that mimics wood grain on their backsplash. Another option is to use wallpaper as a way to veer off from the traditionally used ceramic or tile for materials. Wallpaper comes in a wide range of color and design, it is easier to apply and also cheaper. Truly, the choices are endless.
The Devil is in the Detail
When it comes to decorating, true beauty lies in the details, as in knobs, handles, and hinges. Hardware is considered to be the jewelry in any furniture. A great way to revamp the tired look of a kitchen without breaking the bank is by changing the hardware in cabinets and drawers. These are considered accent pieces and naturally, eyes are drawn to them. Replacing them with something different, quirky, colorful, or shiny will grab the attention of people and will make the kitchen look stylish and fresh. There are many different unconventional designs for hardware available in the market that is sure to make the kitchen pop.
Crusty and Chalky
For parents out there, an incredibly inventive way to make your children comfortable in the kitchen is by making it an inviting place for them to hang out. Great chefs and cooks have started their love for their craft because they grew up with good memories in the kitchen. One way parents can do that is by converting an otherwise bland kitchen refrigerator door into a chalkboard that kids can draw on or it can also be used as a convenient way for writing down messages and notes. It can help in planning for meals or writing down the grocery list. The materials are cheap and it doesn't take too long to complete the project. It can be done over the weekend. The things needed are some sandpaper, a can of primer, masking tape, and a bucket of chalkboard paint. These can all be bought at any hardware store. As an added tip, choose a high-quality roller in applying the paint so it won't leave air bubbles.
Author Bio:
Sarah Brooks is a passionate blogger who loves to write about home designs, home renovation ideas and home improvement. She is currently working for paradisegrillsdirect.com, which offers the worlds strongest built Outdoor kitchens, Fireplaces, Fire Pits and Tiki Huts.
---