5 Picture Hanging Pitfalls and How to Avoid Them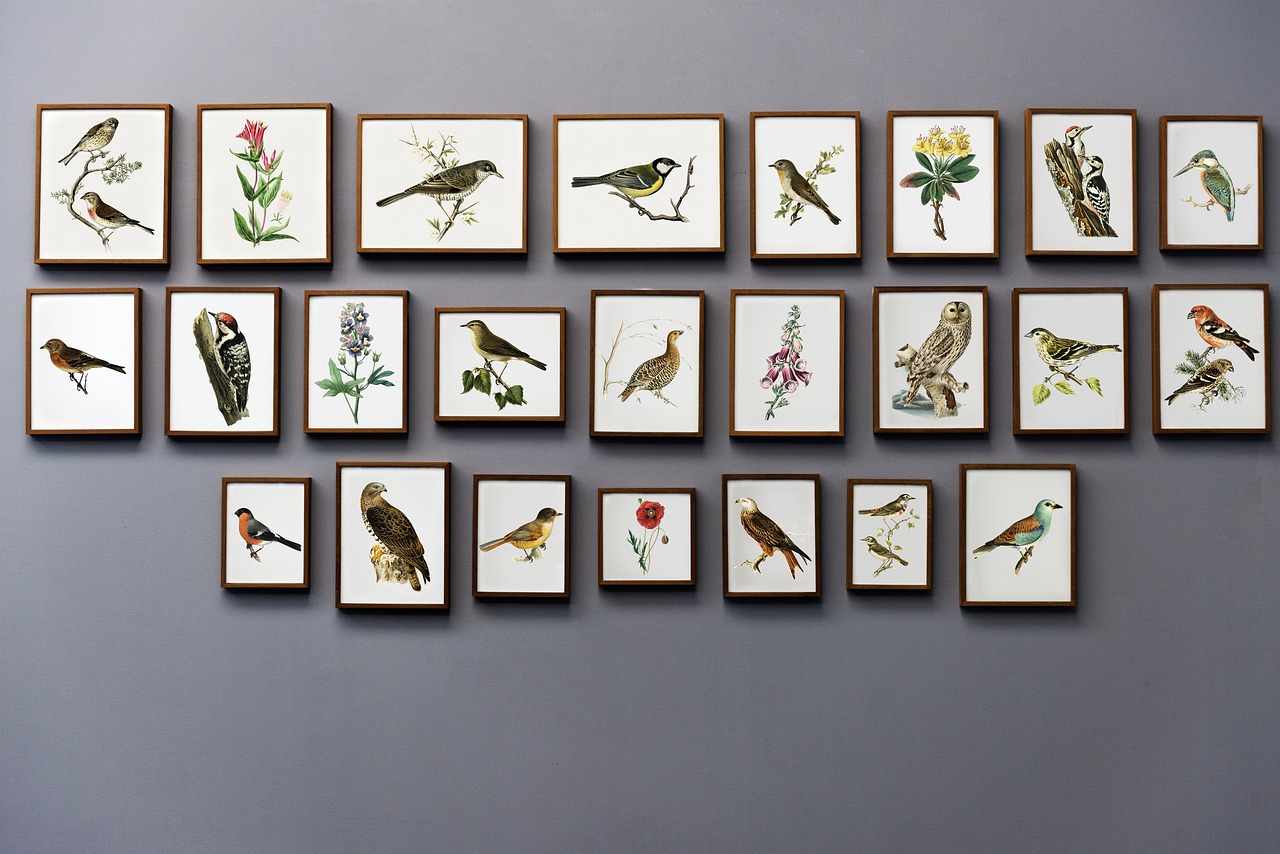 Interior design can sometimes be a pain in the neck (and eyes) if not done properly. The room can be as beautifully-lit and elegantly-designed, but a minute flaw in the wall can be a real eyesore. Not only because wall art is a focal point in a room but also because things shouldn't be where they're not supposed to be (just like you trying to sing a Whitney Houston song, leave it to the great W.H. please, may her soul rest in peace).
So, if your picture-hanging skill is zero, nil, nada; it's best to leave it to the experts. But don't fret, I got you covered. Listen to your heart when designing your home's wall but while you're at it, remind yourself these 5 picture hanging pitfalls and how to avoid them.
Hanging Art too High
When you delight in the art displays in a museum or art galleries, you don't necessarily extend your look upwards to appreciate the art. Aside from getting a stiffed neck from looking up all the time, it's just not design-worthy. Hanging art too high is the most noticeable mistake people do when hanging wall art.
Tip: Look for the center point of the artwork and make sure you hang it 57 inches from the floor as it is the typical human eye level.
Going for One Design and Concept
They say how you design your house resonates your personality and lifestyle. Well, if you don't have enough variety in your wall artwork, there's only one word to describe you – boring. Don't make a room in your house seem like a hotel.
Tip: There are several ways you can artfully hang your pictures. The linear approach is to hang the pictures in one line and is perfect for frames of the same size. A grid installation is also great if you have bigger wall spaces without furniture underneath. If you do have wall underneath, you may opt for a clustered approach.
Choosing the Wrong Size
A wrong-sized picture can be an obvious mistake in the room. Hanging artwork that's too small for a big room can make an onlooker want to just take the thing down and delight in a plain solid wall space.
Tip: If you're lucky enough to have spacious rooms in the house but only have a small picture ready for hanging, try putting it in a larger and thicker frame with a contrasting color from the wall.
Using the Wrong Hanging Tool
If you think a small hanger hook works with just about any picture size, think again. Using the wrong tool for hanging doesn't only risk your artwork from falling anytime there's a big whoosh of air but it also damages your artwork when that happens.
Tip: For big-sized pictures, use anchored hangers that are extended behind the wall so they hold the pieces safely and securely. Use screws or nails if you've got a saw-tooth or D-ring hangers and go for the normal metal hooks for wire-fitted frames.
Cramming Pictures in One Area
We know you want the world to see all your pictures from your previous travels because pictures say a thousand words. But it's also fun to talk about that over a cup of coffee or tea. Swarming your wall with tons of pictures might end up in a helter-skelter outcome.
Tip: A rule of thumb is to keep it simple and minimal enough to attract the eyes. If you're going to put every picture you have in one wall (or all walls), you're going to create a confusion for the viewers. Having an empty wall is sometimes necessary especially in a room filled with lots of furnishings.
In the end, picture hanging is really all up to you and the kind of statement you'd want a room to show. Just keep these tips in mind to avoid making that picture hanging pitfall in the future.
Author Bio:
Sarah Brooks, a passionate blogger who loves to write about home designs, home renovation ideas, and home improvement. She is currently working for EasyFrame, one of the UK's leading picture framer online, which offers high-quality custom picture frames and mounts.
---