5 Tips to Make Your House Relocation Simpler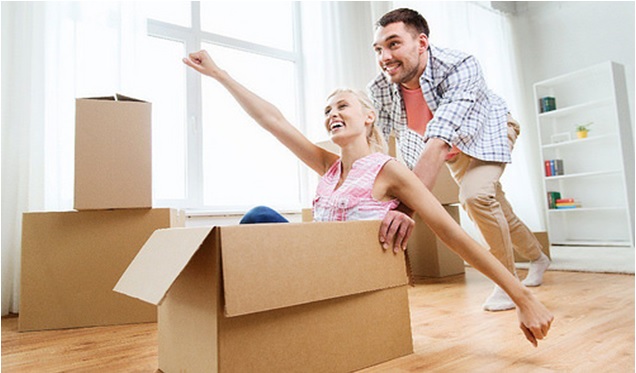 Moving into a new home can be equal parts stressful and exciting. Exciting because you will get to live in a new neighbourhood, which is great if you are looking forward to a fresh start. Stressful because of all the hard-work that is needed to pack your belongings and make sure they are transported safely across the town.
House relocation need not be difficult or trying. With the right approach and resources, you can make your house relocation simpler and stress-free. Here's how to go about making your move stress-free.
Use smaller, multiple boxes instead of the bigger one
Most homeowners plan out their relocation on a whim. They get off on the wrong foot by choosing bigger boxes to store different items. However, using smaller boxes to store same types of items makes more sense. Here's why. Storing different items in the same, bigger box will create a problem at the time of unpacking. It will be difficult to figure out which item is in which box. Also, storing items that don't go well together may also lead to damage.
Sell or donate
Make a list of items you will no longer use in your new home. Instead of heaving the baggage, get rid of those items by selling or donating to someone in need. You can post classifieds on eBay or call in charity organisations to cart your trash away, which can be someone else's treasure.
Make sure your new home is ready to welcome you
Keep in check with the person who is going to hand over to you the keys to your new home. Let them know the day and time in advance, so you do not surprise them, especially when you have nowhere else to go. In case there's a miscommunication, or you are required to vacate your current home whereas your new home is not ready yet, you do not have to wander with all your stuff. You can use storage facilities to keep your valuables safely until your new residence is ready.
Do not stock up too much on perishable items
It's difficult to move perishable food items, especially when you do not have suitable containers for the same. Keep in mind that you will move out after 3 days, so stop stocking up your refrigerator, lest all your food goes to waste. Buy food that can be consumed during your stay or transported easily along with other items on the truck. And don't forget to defrost your refrigerator a day prior to moving.
Take care of kids and pets
Amidst all the packing and moving, it's easy to lose track of kids and pets. On the day of your move, don't hesitate to ask a friend or relative to take care of your kids/pets while you are occupied. They will get to spend quality time with your kids/pets, and you can be at peace that your little ones are in safe hands.
Keeping these simple tips in mind can save you a lot of time and hassles. If you know someone who will be moving shortly, feel free to share this article with them and thank us later.
---