6 Places You Should Visit To Make Your Thailand Trip Memorable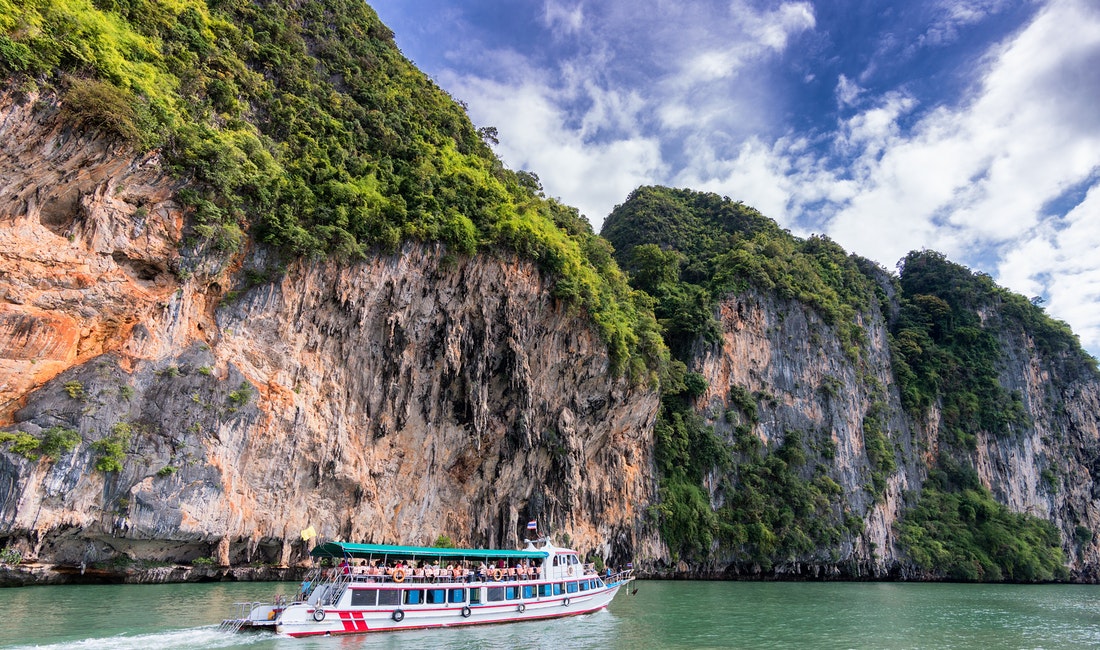 Whenever you think about vacations, beaches, sunbath, and relaxing atmosphere, Thailand seems to be a decent choice. Some people may think that like other foreign trips, a trip to Thailand would also require them to spend a lot of their savings. On other hand, the best things about this place is that it always has some or the other thing, options or budget available for all types of visitors who want to come and cherish the beauty of Thailand.
Although, a solo trip might lead to boredom because having someone to share the excitement of roaming around is magical. Travel sites like Jet Airways come up with amazing deals which are not to be missed. They provide exciting Jet Airways offers so that you can plan a trip at best possible price. Read this article further to keep a check on some best places in Thailand which you should cover.
Wat Arun
A magnificent temple in Thailand, Wat Arun is a place where you relax away from the tourists' crowd. Dedicated to Hindu God representing the radiations and energy derived by the rising sun, it is one of the most worthy places to visit here. This lavish temple's name is translated as "Temple of Dawn" and is located in Bangkok Yai. It has an 85-meter high middle range adorned with beautiful porcelain and seashells.
Chang Mai
Are you a night person and a shopping enthusiast at the same time? If yes, then this place will be your best visit. Chang Mai night bazaar sprawls along some old buildings, footpaths and beside the temple. You can find some beautiful handicraft pieces for your home here. From clothes to arts, everything is sold here for Chinese merchants. There can be no place better to curb your shopping spree than this.
Similan Island
Among some of the most popular underwater destinations is the Similan Archipelago. Made up by combining Nine tiny islands, it is situated in Phang Nga Province. The Similans also house a national park which makes for one of the best natural reserves of the country. These lie approximately 70 kilometers away from the central coast of Phang Nga and happen to consist of an approximate land area of 26 kilometers square. The islands have diverse wildlife that includes turtle and a colorful variety of coral reefs.
Khao Sok National Park
A trip to Thailand is incomplete if you've not witnessed the natural beauty and wildlife of this place. Khao Sok National Park is one of the most famous locations to be visited on your vacation to this country. This park allows sustainable travel among the local flora and fauna, along with safaris accompanied by local guides.
These local people can provide you with an in-depth knowledge of the location and the surroundings. The Cheo Lan Lake, dense jungles and tall limestone towers are the main highlights of the area. Rare varieties of plants such as the giant rafflesia and birds like hornbill also frequent the nature reserve.
Ayuthaya Historical Park
It is yet another masterpiece of Thailand and a treat for all history lovers. The Ayuthaya Historical Park covers the ruins of the city Ayutthaya of Phra Nakhon Si Ayutthaya Province. This location is a mouth gasping showcase of historic architecture and other valuable items of interest. Ayuthaya happened to be the capital of the country before it got destroyed during the Burmese invasion in the 1700s. It has been declared a UNESCO World Heritage Site and draws the attention of historians and tourists from all around.
Tab Kak Hang Nak Trail
This nature trail in the Krabi town of Thailand offers the most wonderful sights of the place. The one trek that needs to be on your bucket list for the trip to Thailand is this. The 2 hours climb to the top can gift you one of the most beautiful sights of your lifetime. The location is extremely picturesque with the view of the bay underneath, and also the vast stretches of green land that make for the most worthy places to visit on your trip to the country.
All these places will leave you with lots and lots of memories to admire lifetime. So, try not to wait for the next vacation and book tickets soon with Jet Airways promo code. Benefits are everywhere; all you need to do is read and act accordingly to not miss out on great pocket-friendly deals.
---
---