7 Best Medical Apps: A Boon to Global Healthcare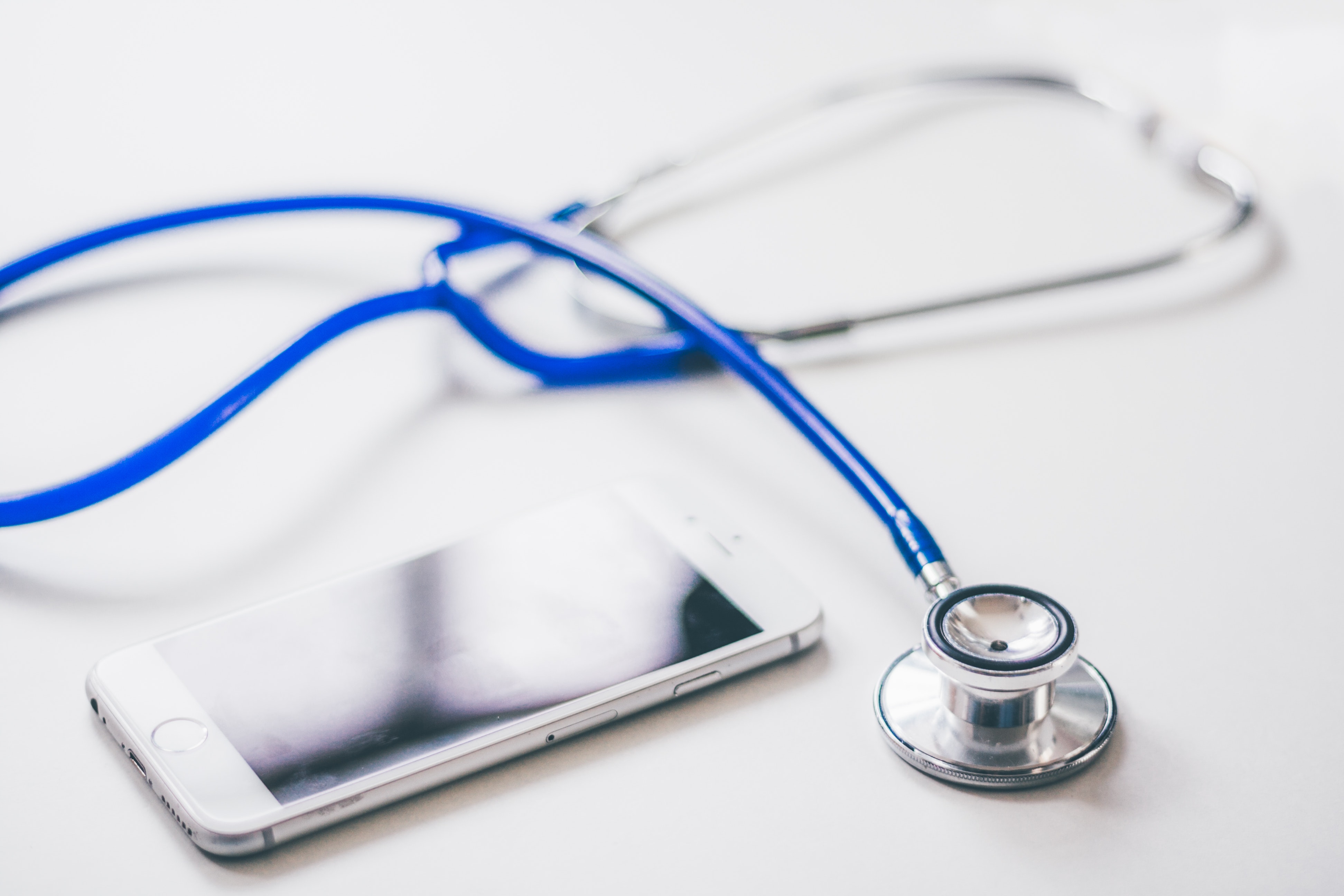 Good health is what everyone aspires to. But, staying healthy is always not an easy task. Often it is hard to find a suitable doctor, or remember about taking pills on time, or identifying a pill's purpose and usage, and so on. Many a time, we have to wait in queue to get treatment from doctors. This really wastes  much of our precious time and is a real test of our patience. For such situations, health apps or medical apps are providing solutions in the swiftest manner. These health apps aid us in sharing, extracting information, and also in searching for any information related to the field of medicine. They have satisfied us with their other numerous benefits too, like quick access to health care providers, less medical fraudulence, smooth setting of appointments with doctors, and more.
The medical apps are dependent on smartphone technology to function optimally and give people access to the benefits that they provide. Notably, health apps, unlike other medical technologies, don't require FDA (Food and Drug Administration) approval to be used. The health care apps have drawn the attention of both medical practitioners and patients. They have proved advantageous, allowing physicians and hospitals to communicate and interact with patients. The purpose of the medical apps has been understood by a majority of people who are able to get benefited through them. They also bridge the gap between doctors and patients. Let us have an overview of the popular medical apps, which impart a massive benefit to the users.
Medscape
This is one of the most used medical apps, used by not only doctors but also nurses, other medical health professionals, medical students, and more. You can get any kind of medical information through Medscape News. You can also save important articles from the Medscape News section, which can then be read offline. Further, this free health care app helps in the identification of pills that have been purchased from a pharmacy by providing search results acquired from its appearance and by its name. You will also be able to gain information about the pill's dosage, side effects, and its interaction with other drugs. You can also check about a particular surgery procedure.
Pill Identifier and Drug List – Patient Care Edition
This is a complete pill and drug information resource app which aids in matching the imprint on the pill, its shape, size, or color and getting you the total information about the pill from its drug database. You can check the identity or collect any information about branded and generic drugs. For a branded drug, the generic alternative can be known with this app. This worthwhile app has authenticated information about more than 60,000 drugs, and can instantly provide details about any medicine. It also gives other vital details like the composition of the drug, name of the manufacturer, dosage information, and cautionary message to the users. Besides the pill identifier tool, consumers will also be provided with essential health-based features, such as BMI (Body Mass index) Calculator, medical terminologies, drug index, and much more. You can also be able to find the location of nearby pharmacies, clinics, doctors, hospitals, and more through this app.
WebMD for Android
WebMD for android is a trusted health app for doctors, pharmacists, nurses, and medical students. It provides genuine health information that can ease your decision making, as well as your health improvement efforts. You can collect any health-related information from the easily accessed tools like WebMD's symptom checker, first aid information, drugs and treatments, and local health listings. Doctors are especially benefited as they can diagnose any pain-stricken patient with the help of 3D figures. If they tap on the part of the body where the patient is feeling discomfort, the reason of the pain can be identified through this app. Other utility features include information on drugs, their uses, warnings, and side effects. WebMD also has built-in pill identification tool.
Epocrates
This medical app is equally informative for physicians and patients. It provides a free drug application tool, Epocrates Rx, that has numerous drug monographs and drug interaction checker to avoid side-effects when multiple drugs are consumed. A pill identifier and a health plan tool are also available. Doctors can find this app handy as it facilitates checking the infectious diseases and their specific therapy, and other essential details.
Pepid
It is a favorable utility app for emergency room doctors, nurses, medical students, pharmacists, paramedics, and patients. This app has symptom checker tool which helps the users to keep away their doubts; and also the medical practitioners to check the probable ailments based on the patient's symptoms, physical tests, and lab results. Moreover, doctors and patients can check multi-drug interactions, and dosage instructions. Pepid also stores information about various diseases, medical conditions, and treatment procedures. It offers videos on physical examinations and clinical procedures. Also, this app will keep you updated through push notifications on FDA approval of drugs, new research, and black box warning messages.
GoodRx App 
GoodRx app is useful in searching for drugs by condition or by name, from a huge list of top 20 drugs' list, or alphabetical array of medical conditions. This free app also includes a pill identifier tool that enables users to find the required medication on the basis of their shape. It can be easily downloaded from Google Play Store and Apple's iTunes.
Omnio
Omnio provides elaborate details about varied medications, symptoms of diseases, and other medical information. If you want to keep a watch on the latest medical news, then this app is ideal for you. You can obtain the name of the disease which is troubling you by feeding data about your symptoms into the app. You will, at once, get possible diseases related to your symptoms. A very helpful app for those who don't know which pill to buy from the pharmacy. Only thing you will have to do is to browse by pill name or ID, or by its look, in the pill identifier feature of this health care app. However, you must consult a physician to get your ailment cured with the right treatment and medication. Omnio blog section will provide you with the recent medical news and research.
In Conclusion
Medical apps have dozens of beneficial features and offer complete access to a wide range of population globally. Even the rural population and the patients from the remotest corners of the world are hugely benefited through these health-utility apps. They also provide inexpensive services, reducing the online consultation cost upto 7 times less than face-to-face consultation. Also, these apps provide the fastest treatment which is very crucial for serious ailments like heart attack, diabetes, lower respiratory infections, and many more. These beneficial features contribute to the global acceptance of the medical and pill identifier apps in the health sector.
---