7 Criteria to Assess the Value of Russian Icons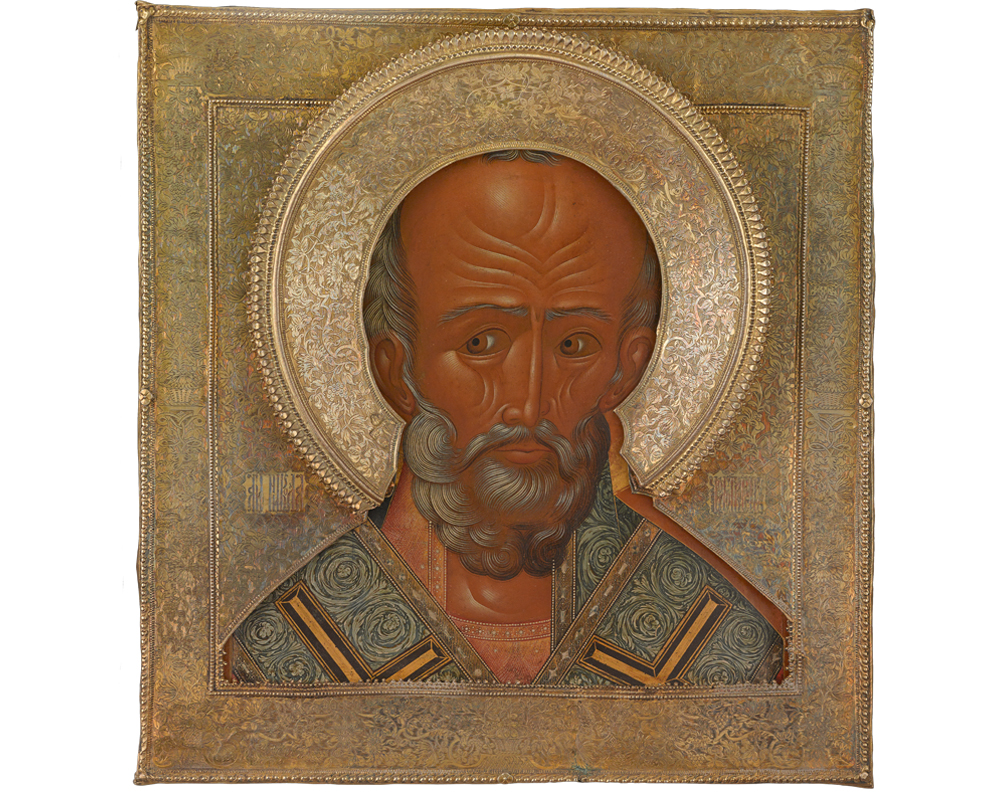 Russian icons with oklad have increased in popularity these days and most art collectors are seeking ways to get their hands on these rare artifacts. However, one question new and even veteran collectors ask is how one appraise the value of an icon.
Seventy-five per cent of the icons we mostly find nowadays have been created in the years 1800 to 1917, twenty-three per cent are from the years 1700 to 1800, while the last two per cent were made before 1700.
These Russian icons have three categories which are the images of Jesus, the images of the Holy Mother, and images of Apostles and Prophets.
Some icons may have a similarity in appearance, but one icon may be thousands of dollars more than the other. It is true that pricing may be very different for most icons. Some icons may be in the range of a couple of thousands of dollars while some are in a couple million. So how do you know if what you have is really expensive? Or if the one you are buying really has that value?
Here are some criteria of what mostly influence the price of your antique icons.
Quality. To have the icon properly assessed, the quality of it should have better detailing. The pigments and the brush strokes play an important factor to the quality of the art.
Age. Obviously, the age of the icon plays a significant role to its valuation. The older the icon is, the more expensive it becomes. So, if an icon is from the 15th century, it will for certain be more expensive than an icon from the 18th or 19th century. But still, there are exceptions to this rule.
Rarity. There are icons that are more common than others regardless of age. For instance, "Christ Pantocrator" is a classic creation of an icon but also considered common. However, the icon "Day of Judgement" is a very rare artifact, so if you found one, you are in luck.
Desirability. Some icons are also more desirable than others. For instance, the patron Saint of Russia, St Nicholas is considered more desirable than other random icons or other murky subjects. Also, if the icon you have has an added cover called oklads that are made of silver and gold with semi-precious and precious stones are more expensive than others.
Condition. The condition of Russian icons with oklads can be a bit complicated when they assess the value of one. Some collectors want a piece that has no restoration so that they can look old and aged while other collectors prefer a restored icon making it look new.
Also, Russian icons are not your typical work of art. An older more valuable icon can contain a bit of wear and tear that indicates how old the artifact is, but that does not mean that the value will lessen as it will not. It is acceptable for such antique icons to show a little wear and tear. However, icons with the same subject that are in superb condition may be more valuable than those in a lesser condition.
Region. Most famous iconographers come from "schools" which are mostly monasteries. These centres for iconography created styles that are common for these ancient icons. Famous schools such as the Palekh School, Central Russia, Novgorod School, Moscow School, Mstera School or Rostov-Suzdal School will be more expensive than an icon found from a small village.
Provenance. Lastly, the history of the piece can skyrocket the value of an icon. For instance, if it is from a particular collection, if it came and spent time in a museum or if it belonged to royalty.
Author Bio:
Andre Ruzhnikov is a celebrated art and antique dealer with more than four decades of experience in the international art market. He offers a personalised service for his clients from acquisition to sale, restoration, appraisal and insurance. Visit his site at Ruzhnikov and get to view his rare collection of Russian Icons, Antique Silver, Objets de Vertu and more.
---