7 Landscaping Ideas Made Easy for You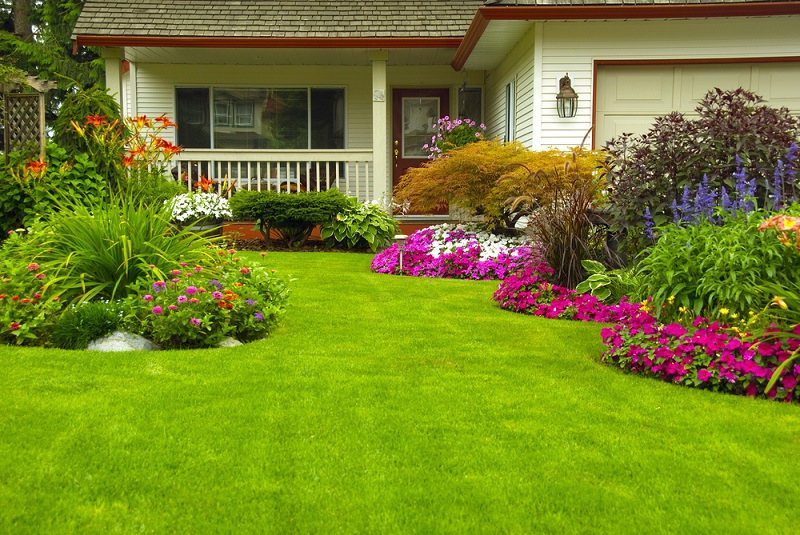 If your garden lacks color, lawn is bare and tired, and your yard is all mushy and messed up- Fret not, we've got this sorted for you. You do not have to be an architect or a designer to begin with. Landscaping can be made far easier when you know where you want to beautify. If you have limited space, then you should use plants which serve more than one purpose like you can use an apple tree for utmost privacy from your neighbors and on other hand you will get apples in the autumn season and you will also get a beautiful backdrop. Use the following few ideas to get started.
IDEA 1: Add a Bird Bath
It is a cool feature to incorporate in your landscaping. It shall attract more birds into your garden and also inherently help you in cross-pollination and soil aeration.
IDEA 2: Installation of Turfs
In case you don't want your lawn or yard to be equivalent to a graveyard from a spooky horror movie, you absolutely have to get rid of lifeless sporadic patches of grass. Replace the dead ground with fresher turf to make your lawn or yard bright and optimistic again. A turf brings out the true potential of your lawn, enabling you to enjoy the freshness of the healthy grass and giving you a specialized area, outside the four walls of your home, to pass your time.
IDEA 3: Give your driveway, a dress up
Hide your unattractive driveway by choosing the right plants and carefully landscaping. Have few raised steps since we do not want a one-dimensional home.
IDEA 4: Ramp up with water features
Nature isn't made up of earth alone. Water is an integral part of nature too. It also improves air quality since more evaporation occurs leading to the formation of vapors which improves air, reduces pollution and lowers the ambient temperature by 15-20 degree Fahrenheit. So, bring balance back into your yard by adding various water features. A fountain or a small pond is easily installable and fits perfectly for an outdoor Sunday activity with your family. These also help to rejuvenate the flora and fauna present in your garden and takes away any sort of dryness present. A house with a water feature is bound to increase your resale value too.
IDEA 5: Outdoor structures are a Big no-no
Hide away your garages, sheds and outdoor workspaces by bringing plants closer to the walls. Add in a shelf outside the windows and fill them with potted ferns maybe. Grow climbers up the walls of your garages.
Potato vines are fast growing and will mask ugliness.
Wisterias are flowering climbers that shall bring in a glorious scent.
Plant Bougainvillea to get a bright coloration against a contrasting background.
IDEA 6: Incorporate a Sitting areas
A beautiful backyard is fruitless without a sitting area. Sitting areas make the perfect spot for cozy Sunday brunches and relaxed evening teas. You will be able to sit in the middle of your hand laden contributions to nature and enjoy the fruits of your work to fullest with just little effort put into landscaping.  So, shill out a few stone and cover the gravel, put out a small table and chairs to surround it and eureka! You have got yourself a sitting area right in the middle of your own handmade little forest.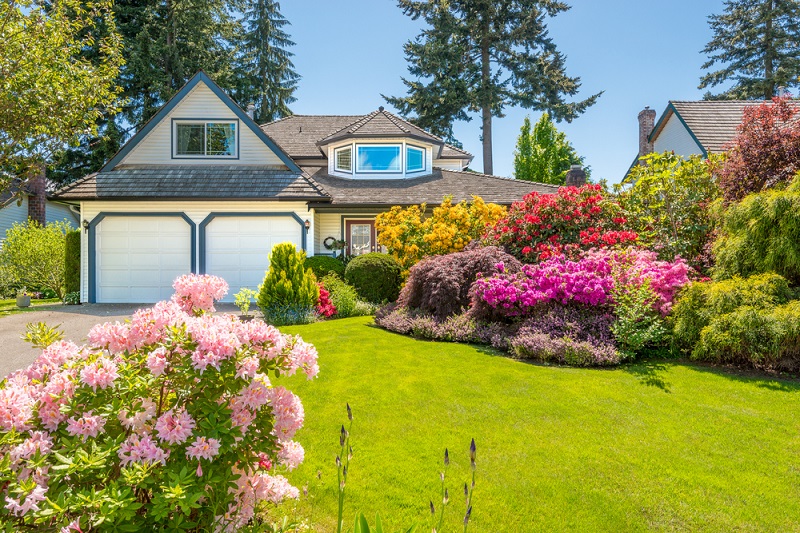 IDEA 7: Light it up!
It'd be a shame if you would be only able to enjoy your backyard for half of the day, so make sure to creatively light up your yard. With so many options available to use as lighting, you can let your imagination run free on this one. Use mini LED string lights to cover your fences and give them various shades of hue, make a carpet of string LEDs and use it as roof hovering over your yard, there are so many possibilities to choose from. With trees and fences around hanging up lights shouldn't be a problem at all. Let there be light!
So, what's stopping you? Get going with the aforementioned 7 landscaping ideas to enhance your surroundings.
---