7 Reasons to Consider Goa as Your Next Vacation Spot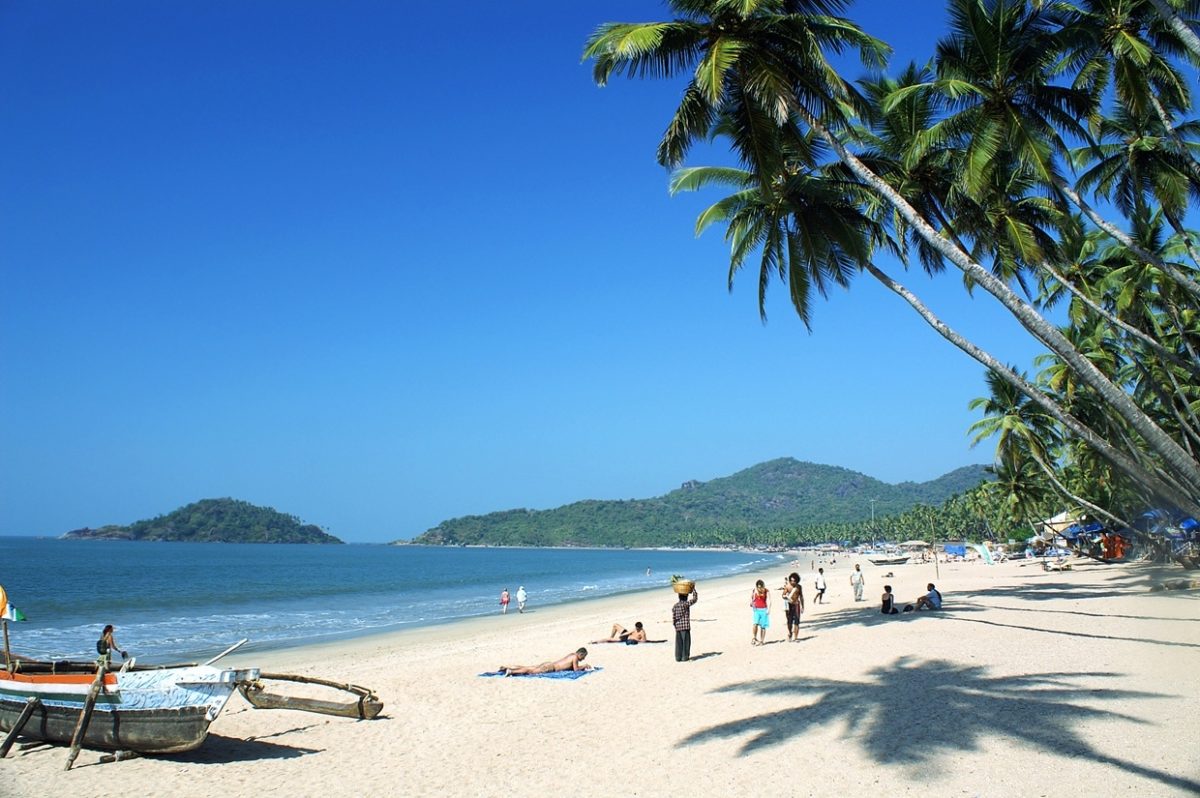 Goa is one of the most popular tourist spots in India. Widely renowned for its pristine beaches, scrumptious food, magnanimous forts, and electrifying nightlife, Goa villas are also known to take tourist's holiday experience to another level.
Here are 7 Reasons to Choose Goa as your Next Vacation Spot:
Enjoy Charm & Chaos of Goa
Visit some of the ancient bungalows, old-world houses painted in pulsating hues, buzzing fish and flower markets, old churches, exotic spice markets, and much more to enjoy a culture trip through Goa. Do not miss out on Goan/Portuguese food joints. These serve chilled beer, cashew feni, and the best of sea food! If you are booking one of the luxury villas, make sure you book one that ensures quick access to popular attractions of Goa.
Beach Forts
From the famous Fort Aguada to the Reis Magos Fort, Goa is a hub for some of the most beautiful forts in India. Visit these forts and know about their history, click some pictures, make memories, and dig into some sea food at nearby restaurants.
For Snorkeling Lovers
A beach life is incomplete without the combination of hydro fun and adrenaline rush. So, soak up in the golden Goan sun while enjoying on an hour-long boat ride in the Arabian Sea. The activity will take you to the snorkeling spot. You will discover the underwater world inside the crystal clear waters of Grand Island. From coral reef to an astounding species of fish, marine life will let you create a beautiful memory to take home. The place also serves scrumptious BBQ food.
Enjoy Dolphin Cruise
This is one of the major attractions of Goa. Marine life enthusiasts love to catch up with this opportunity. A boat will take you through the splendid azure waters of the Arabian Sea and finally to the Dolphin watching spot. The famous Fort Aguada is on the way. Your guide will give you tips on the unique Goan fishing technique.
Dudhsagar Falls & Spice Plantation
If you wish to make the most of your Goa trip, visit the Dudhsagar Falls and Spice Plantation. This beautiful site is conveniently located on the Karnataka-Maharashtra border. Once here, you would love to have a look at the milky white cascading falls. Barely an hour long drive through exquisite springs, rivers, and rocky roads will take you close to the base of the mesmerising Dudhsagar falls. After a visit to the falls, you can start a journey to the spice plantation. This aromatic land is located a beautiful pollution free village, Ponda. It is home to a wide variety of Indian spices including pepper, cardamom, chilies, nutmeg, coriander, vanilla, and many more. It also serves a mind-blowing range of delectable Goan dishes.
Kayaking your Way on a Romantic Moon-lit Night
In Goa, you can move your own Kayak! Simply head to St. Jacinto Island in Zuari and meet an expert. Following his instructions will help you to experience the beauty of the water. Sit on a kayak with your partner on a silent moon-lit night and make some memories. If you don't want to pedal, just lie down and gaze into the vastness of the sky. The kayak may even enter a beach made of beautiful sea shells!
For Fish Lovers
Want to catch your fish and eat it too? Goa is the place where you can fulfill your wish! Visit Goa and learn the art of fishing in the deep sea. An expert will teach you the skill. You simply need to hop on a canoe and try out one of the fishing techniques under the guidance of an expert. If lucky, you can catch fishes such as cod, salmon, king mackerel, red snapper, tuna, barracuda, or tuna.
---