7 Romantic Living Room Décor Ideas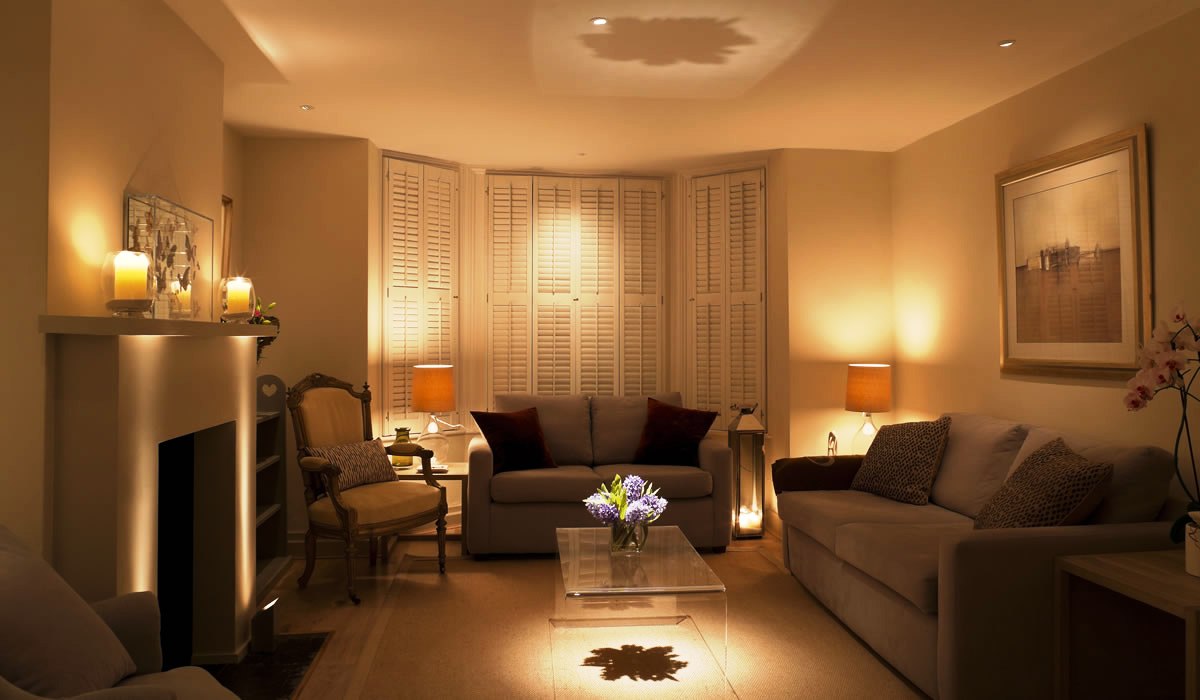 Valentine's Day is behind us, but it doesn't mean we can't keep some of that charming romantic atmosphere that was lingering in our homes. Romantic home décor is usually reserved for the bedroom, but it can be a fantastic choice for your living room too. It will set a warm and welcoming tone for your family gatherings and it can become a cozy nest for those date nights when you wish to stay in and watch a film, snuggled under a blanket. The good news is that you don't have to splurge. Here are some simple and inspiring tips that can help you with your redecorating journey.
1.     Dim the Lights
Lighting plays a major part in setting a romantically-themed atmosphere. Bright light can not only spoil the fun, but it can affect your electricity bill as well. Instead of using the regular light bulbs, go for more elegant and energy-efficient LED lighting. Look for any LED lighting supplier and leave the rest to the professionals. Another way to achieve a romantic ambience is to install dimmers so you can easily adjust the light intensity according to your mood. Still, nothing says romance more than candlelight. Its charming romantic glow will make your living room warm and cozy.
2.     Creamy and Dreamy
If you are creative enough, you can undoubtedly turn any colour into a romantic playground. However, most people prefer creamy neutrals and soft pastels since they are easier to incorporate in any type of home décor. If you look at romantic home décor ideas, you'll notice that blush pink, lavender, and plum are the most prominent colours in the room. Large areas like walls or a ceiling are perfect for a shade of neutrals, which you can accessories with pillowcases or a vase in bolder hues.
3.     Fabrics
You don't have to be an interior designer to know that the furniture can make or break the room. However, sometimes the small things can make a big change. The choice of fabrics is one of them. If you wish to turn your living room into a romantic nest, there is a great variety of fabrics to choose from. Velvet is probably the first choice and a great one especially for a sofa or an armchair. This fabric can also be good for curtains and drapes. Throw some silky cushions on the sofa, grab a nice (cashmere) blanket and indulge in the lovely romantic ambience of your new romantic living room.
4.     Let It Bloom!
Sure, creamy neutrals and pastels are lovely, but how about adding some pattern to them? Since it's spring and nature is bursting back to life, why not bring some of those gorgeous flowers inside your home? Filling in a vase with fresh-cut flowers will instantly change the tone of the room. You can choose pillowcases with a floral pattern or even a wallpaper with rich-looking blooms. Even a single, large flower will do the trick and fill your room with love and tenderness.
5.     Surround Yourself with Inspirational Words
From a simple "Love" to the lyrics of your favourite love song, written messages are perfect accessories to your romantic living room décor. You can roll up your sleeves and indulge in some of the fantastic DIY projects (available online) or you can take a trip to your nearby crafts store and just pick a piece. Whether it's a wooden sign, a tissue-holder or a mug with a note, it will definitely complete the redecorating journey you're on.
6.     Kindle Your Romance with a Fireplace
You can't think of a romantic night without the sound of crackling wood in the background. The living room fireplaces are quickly gaining popularity due to a great variety of fireplace installations available. It can be sleek and modern or traditional one. Whether it's only an aesthetic addition to your romantic décor or it's a real deal, a fireplace in your living room will undoubtedly become a focal point of the room. The flickering fire will enliven any room, and coupled with a few scented candles will create the perfect romantic ambience.
7.      Find Your Style
Romantic style is basically a combination of many other different styles. Some of them are shabby chic, French Country, Tuscan, Victorian, Cottage, and the Mediterranean. The things they all have in common are soft and natural colour schemes, vintage furniture, floral patterns, and silky fabrics. So if you're still puzzled about the ways to make your living room more romantic, do some research about these styles and choose the one you find most adequate for your home.
Redecorating doesn't have to be nerve-wracking. Following these decorating ideas will help you turn your living room into a romantic piece of home-décor heaven. When you find the style you want to follow, the rest will come easier. Choosing the colour palette and fabrics as well as playing with the accessories can turn the decorating journey into a thrilling experience. Make your living room your playground. It will become the warm and welcoming part of your home, which will make all those family meetings and date nights unforgettable.
---