7 Warm Winter Wedding Destinations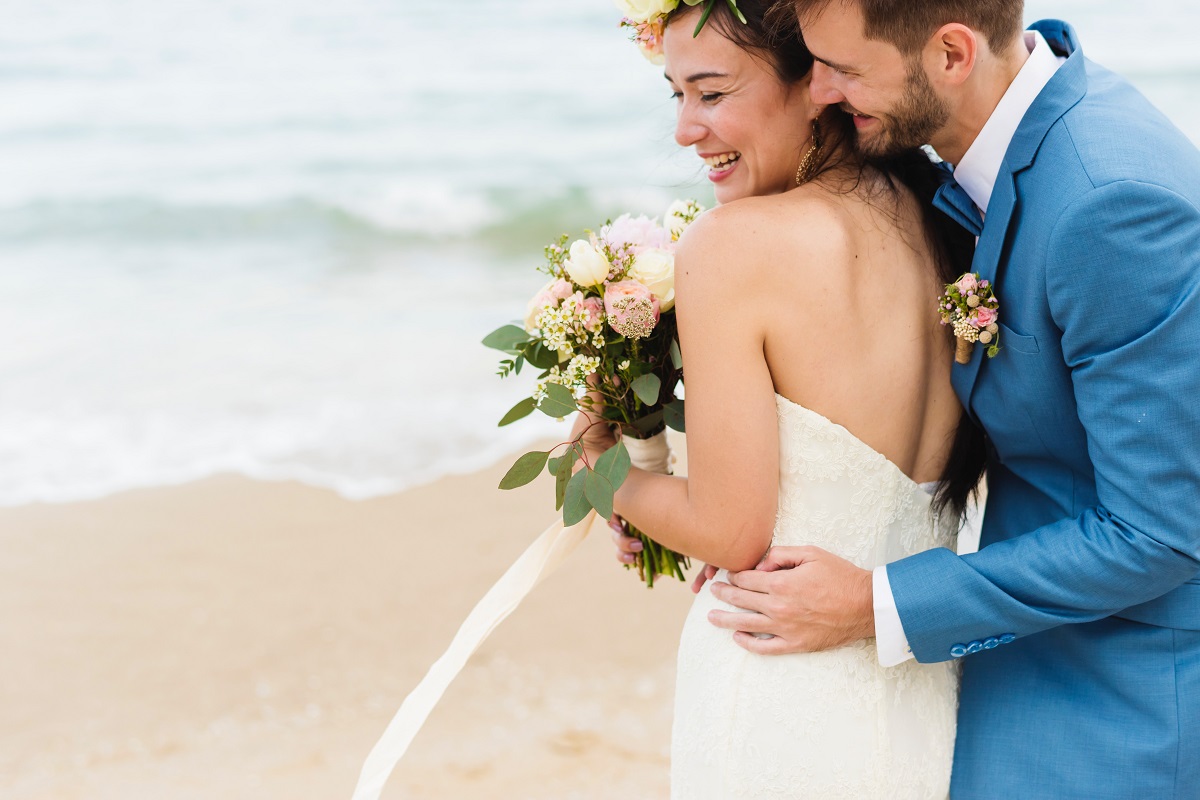 People will often avoid getting married during winter because of the cold and wet weather. However, with destination weddings on the rise, this problem may have been solved.
There are so many gorgeous locations that will be perfect for your wedding day during winter. From sun-kissed landscapes to pearly white beaches, here are the best warm winter wedding destinations in the world.
1. Thailand
Thailand is a fun wedding destination with remarkable landscapes all around. An urban wedding in Bangkok is a great choice for those who want to shop and dance at the nightclubs. However, islands like Phuket and Koh Samui offer a unique natural charm and enchanting surroundings.
Crystal clear water with coral reefs and luxurious resorts overlooking the beaches are wonderful spots to get hitched in Thailand.  November to January is the best period to visit Thailand and February is one of the warmest months there. Therefore, Thailand would certainly be the right choice for warm winter wedding destination and perfect to entertain your guests as well.
2. Mexico
There are many gorgeous places to get married in Mexico, and Los Cabos is at the top of that list. It's located on the Baja California peninsula and full of extravagant hotels and white beaches. This is a place that attracts a lot of celebrities so if you want a luxurious wedding, it is the most exclusive spot to say "I do."
On the other hand, Riviera Maya is on the Yucatan Peninsula and is a perfect mix of old Mayan architecture and palm trees. Cancun is one of the top destinations in the world where you can enjoy true tropical paradise surrounded by Mexican culture and modern lavish style. The rustic charm of the area will add flavor to your wedding, while your guests will have a wonderful time surrounded by incredible nature.
3. Costa Rica
Costa Rica is an ideal wedding destination because of its two coasts. One is on the Pacific Ocean and the other on the Caribbean Sea which gives it perfect tropical surroundings for the warm winter weather. For example, you can have an outdoor ceremony on a mountaintop or a dreamy beach wedding in the afternoon.
With so many nature reserves and national parks in Costa Rica, you can even get married by the waterfall or in the rainforest. Eco-lodges and bungalows are a nice option for your guests and you to truly experience natural beauties of this country. The perfect season to get married is during the dry months from December to April, which makes this destination a perfect spot to have a winter wedding.
4. Dominican Republic
The Dominican Republic is the country of hand-rolled cigars, caipirinhas and exotic locations where you can exchange vows with your beloved. With 800 miles of beaches, you will certainly find a perfect spot to hold the ceremony and enjoy the Caribbean weather. The most popular place in the Dominican Republic is Punta Cana which offers a number of resorts and coconut palms along the coast.
If you want to make the ceremony more private, simply choose one of the beaches in the north. The warm climate in the Dominican Republic actually makes it an ideal wedding location throughout the year. Therefore, no matter on which hemisphere you live in, you will always be able to enjoy the great weather of this Caribbean country.
5. Jamaica
Jamaica is globally famous for reggae music, spices, and iconic musician Bob Marley. However, this is the country of rich culture, palm trees, and seaside that will take your breath away. With many resorts, you won't have any problem to find the perfect place to hold the ceremony and find accommodation for your wedding guests.
Montego Bay is full of luxurious villas with their own staff like housekeeping and chefs, which will make your honeymoon there even more magical. If you are looking for a more nature-oriented setting, then Negril beaches will give you a perfect by the sea ambiance with sunsets and turquoise water. Of course, plantation homes of Great Houses are in the countryside so you can enjoy some rustic settings full of Jamaican tradition.
6. Bali
Bali has been a popular wedding destination for a long time and is considered as one of the most desired locations to say "I do." This Indonesian island has it all – from volcanic terrains to astonishing nature. Bali wedding planners will make sure that your Banjar fee is taken care off as well as the event fee so you wouldn't have to worry about such details.
The climate is great during the whole year although period from May to September is ideal to get married. This is the island that will easily bring romance into your wedding ceremony with sunset on the beach or on the cliff overlooking the Indian Ocean. You can even get married while riding elephants or near the volcanic entrance.
7. Hawaii
You may find Hawaii an ordinary choice because so many movies used it as a wedding destination, but there is nothing ordinary about this place. This is a state full of traditional and rich culture with green landscapes and blue waters everywhere you look. The Big Island would be a wonderful choice for a wedding especially for those who like to see snow on the mountaintops while being engulfed in the sun on the beach,
On the other hand, having been called the most romantic island in Hawaii, Maui attracts a lot of visitors during the year for honeymoon and to tie the knot. It has some wonderful surfing breaks and whale watching tours which will be a nice way to entertain your guests. One of the idyllic spots to get married is by the waterfalls where rainbows are common sites and unique wedding decoration.
Finally
Finding a warm winter wedding destination is going to be a challenge with so many wonderful places out there. In the end, not only will you escape the cold but also find a great way to spend quality time with your guests and say "I do" in a setting you will cherish forever.
Author Bio:
Jasmine Anderson is a lifestyle and beauty blogger based in Australia. She is an incurable daydreamer, who finds inspiration in little, everyday moments. Since she herself had a destination wedding, she highly recommends you to check out these Bali wedding packages from Sydney, she used for stress-free wedding planning.
---