7 Ways to Give Your Bathroom a Spa-Like Feel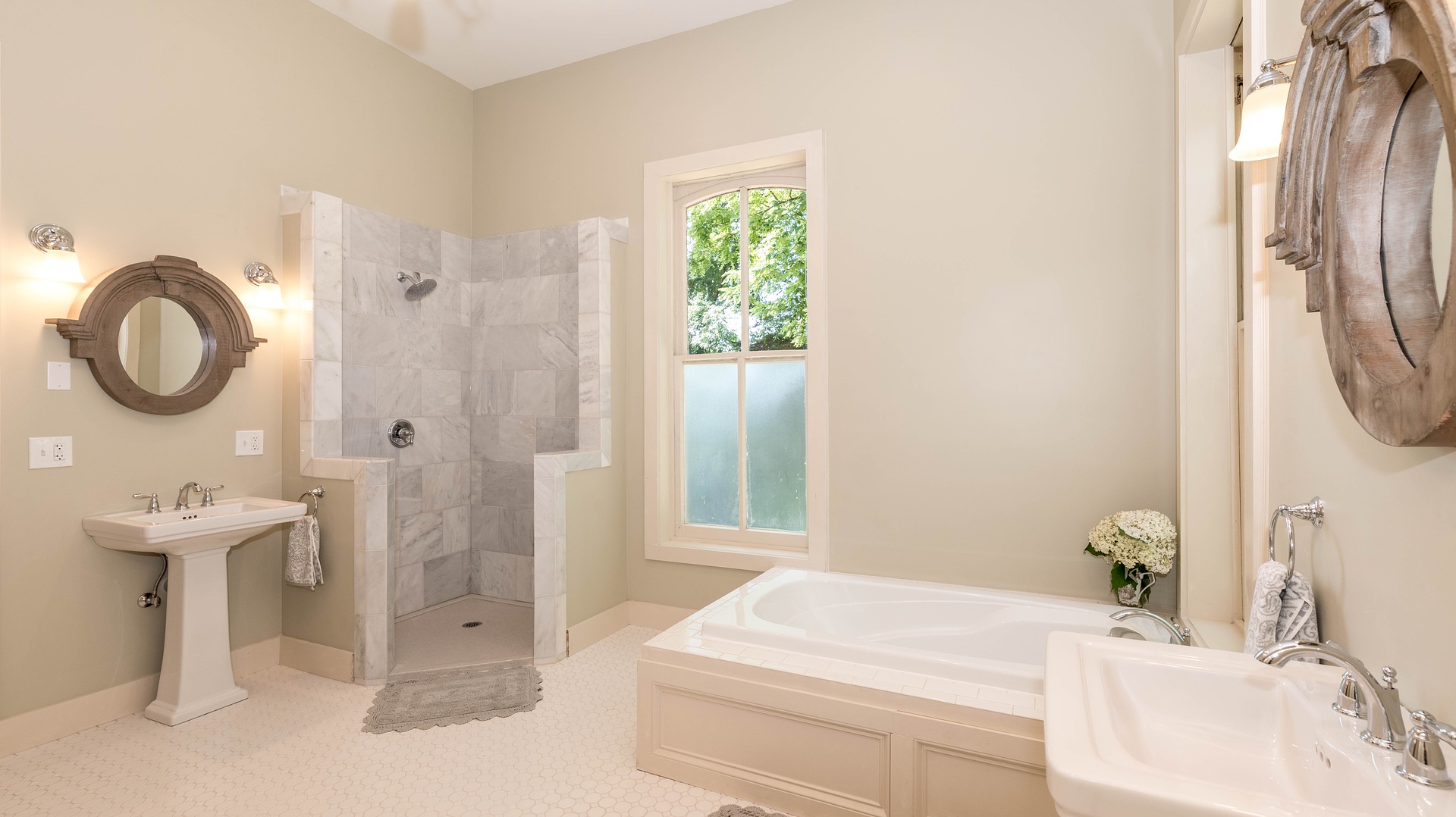 Everybody loves a good spa day. It can do wonders for your body and mind, relaxing you and relieving you of any stress you've built up either in your muscles or in your mind. Unfortunately, whether for a lack of time or money, visiting a spa as often as we would all like is usually impossible. However, there is another way to enjoy those precious spa moments, and in the comfort of your own home. All it takes is some creativity and your bathroom will become a wonderful spa-like place in no time. Here are some ways to achieve this.
Start with decluttering
No matter how big or modern your bathroom is, if it's cluttered with makeup, various toiletries, accessories or even cleaning products, it's definitely not a space where you can relax. So, before doing anything else, get down to business, start cleaning and putting things away to make your bathroom look airier and brighter. Put the things you don't use daily into your cabinets and drawers, and if you lack storage space, consider a simple floating shelf and a few decorative boxes to keep everything tidy.
Choose a good shower head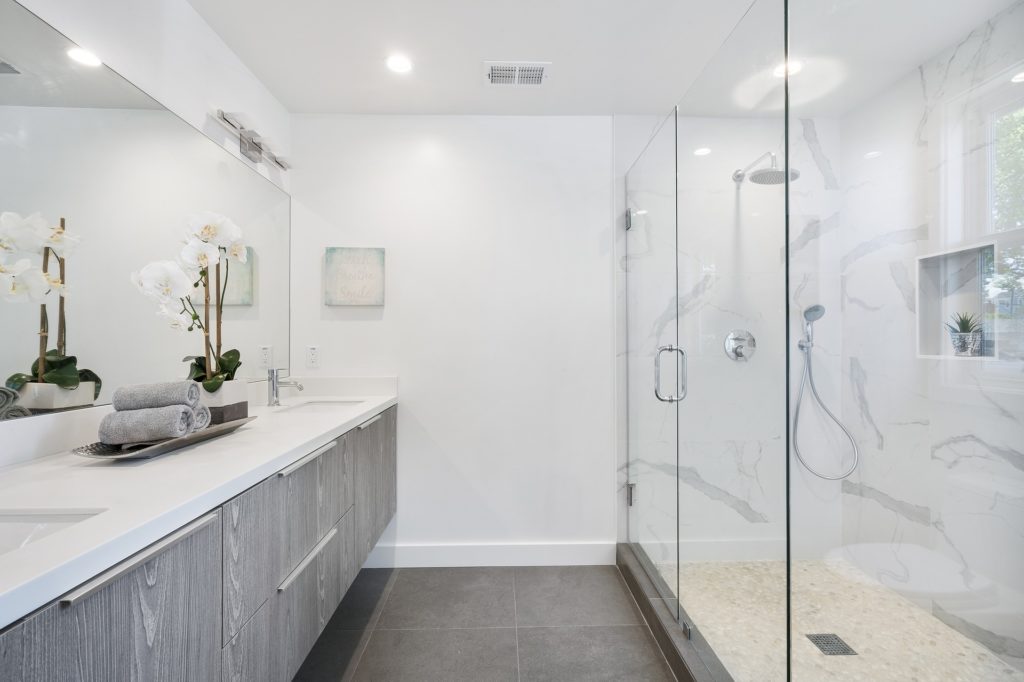 Of course, it's easier to turn your bathroom into something spa-like when you have a spacious bathtub, but if you don't, there's no reason to despair. Even smaller showers can be upgraded for next to nothing if you just replace your shower head. There are many kinds out there, so opt for the one with the massage option, or those with multiple settings, since that way you can set the water pressure to whatever you'd like. You can invest in a wall-mount or a top-mount shower head or even add a spa shower panel, but make sure you get the type that will absolutely suit you.
Let nature in
Another way to make your bathroom more serene and comfortable is by bringing in some plants and making them a part of the décor. You can get a modern, transparent glass vase and fill it with fresh flowers every few days, or you can get some potted plants in various sizes. You can place the big ones around the bathroom, and the smaller ones can even hang from the ceiling. Just be careful with the selection of the plants, since bathrooms often lack natural light and are sometimes too humid for some plants. Some of the best options for you are orchids, bamboo or snake plants.
Light some candles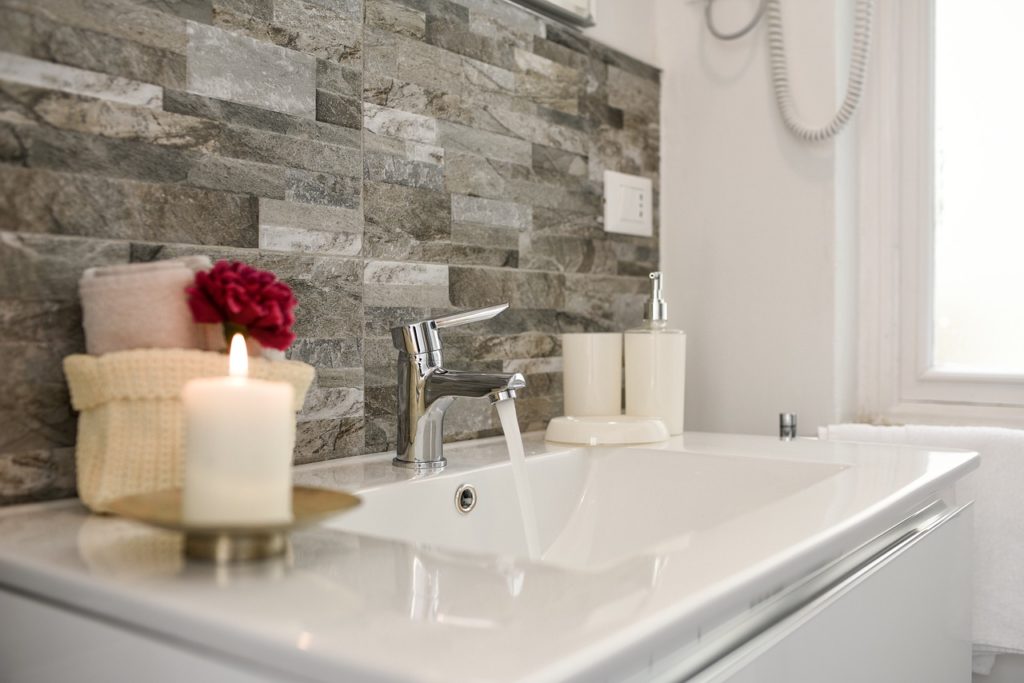 Two things about spas – they always smell fresh, clean and soothing and the lighting in them is always soft and perfect for loosening up. Both of these things can be achieved if you get several luxury scented candle jars. Gentle candlelight in combination with evocative and comforting fragrances of these candles will elevate your bathroom's ambience instantly and create the desired spa-like atmosphere. It will turn your bathroom into a place you'll be eager to come home to, a place where you'll enjoy doing anything, from taking a bath to giving yourself facial treatments.
Upgrade your towels
If your towels are a bit worn out, if they are thin and even scratch you when you use them, it's high time for you to get rid of them and replace them with new ones. Spa towels are always fresh, thick, fluffy, and usually perfectly white. The touch of those towels on your skin is like a soft whisper in your ear, telling you that everything is fine now and that you can let go of whatever's troubling you. So, get some large new towels that fit that description, fold them neatly or roll them and put them in a basket, but have them at hand when you want some spa time in your bathroom.
Invest in premium toiletries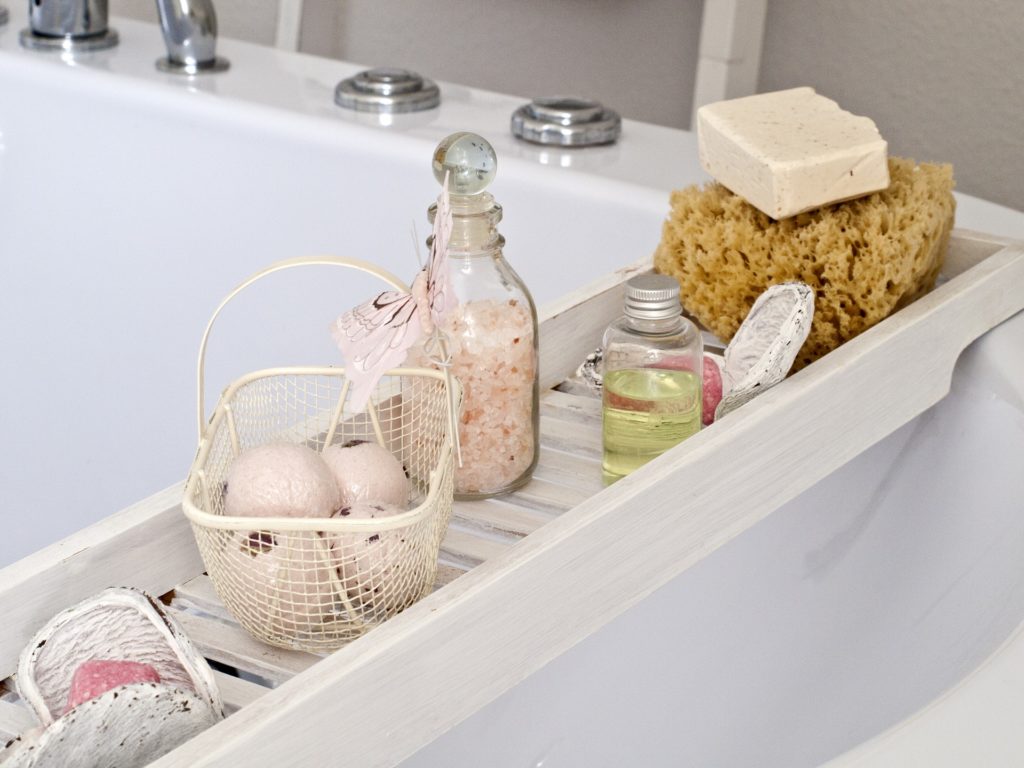 Not every bar of soap is the same, and this applies to shower gels, bath salts and hair products, too. If you want to make the spa time in your bathroom special, you should consider getting some luxurious, high-quality toiletries. Pick natural products, ones with pleasurable, mild scents, and ones that will feel nice and smooth on your body. When using them, apply them generously on your skin or hair, to really put yourself in spa mood.
Don't forget the spa amenities
When you step out of a bath at a spa, you step on a soft bath rug, with comfy slippers and a robe that makes you feel like sinking into a cloud. Why not have this in your own bathroom as well? None of these things are huge investments, they are affordable and you might even already have some of them somewhere around your home. So, hang a robe next to your bathtub or shower, place your cushioned slippers underneath the robe and make sure you get a thick bath mat so that you don't step onto cold tiles after your hot bath. 
If you're enthusiastic about giving your bathroom a spa-like touch, follow these simple guidelines and you'll be able to relax in your own home spa sooner than you expect.
---