7 Women's Clothing Trends Picked From 2019's London Fashion Week Fall Edit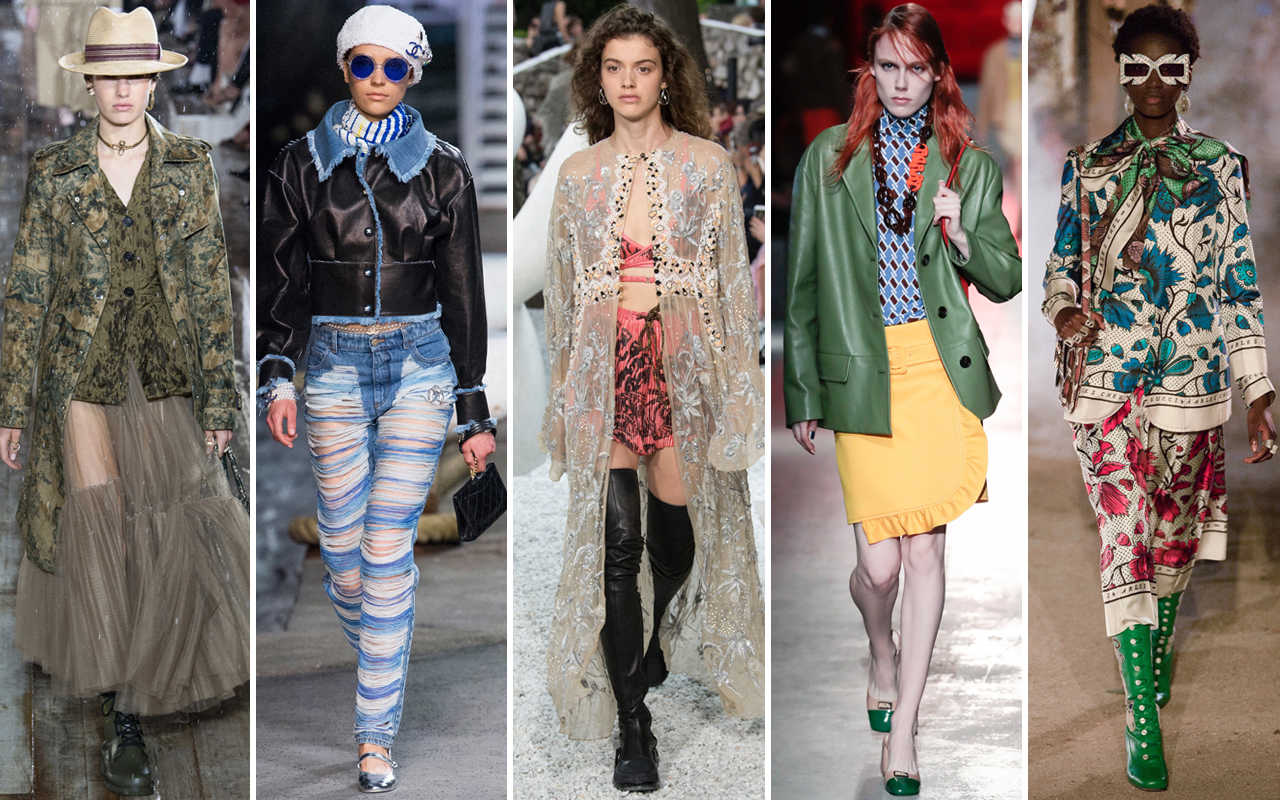 There was a time when New York fashion week was the only long fashion event that had eyeballs scanning it to figure out what's hot and what's not. Today, London Fashion Week holds the same status as it displays the evolution of fashion, quite literally. Talking about LFW, its fall edit just came and went, once again succeeding at altering fashion smoothly.
London Fashion Week fall 2019 brought to the fore designs that were equally contemporary and traditional. Some bold statements were made, and odd trends came out too but overall the looks were nothing short of amazing. Though not all fashion week trends can be followed, some practical ones can surely be picked to give your wardrobe a new look.
Wondering which trends in women's clothing we saw this year which you can keep in mind for your next shopping spree? Let's walk you through 7 styles picked from this year's fall LFW that are sure to win your heart:
1 – Beige is the new hot hue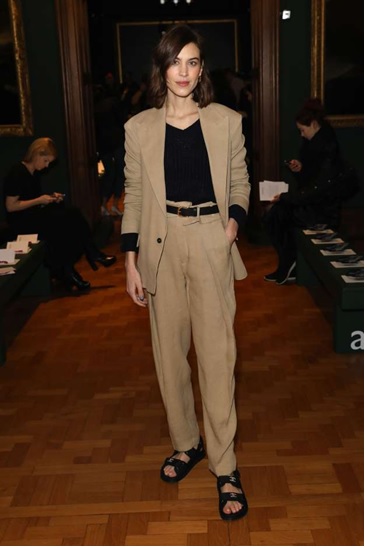 The British fashion week gave us a glimpse of which color fashionistas should be prioritizing this season – beige. From designers and bloggers to models, streets were crowded with beauties in beige. The neutral color was seen worn by designer Alexa Chung as well.
Chung was seen sitting in the front row at the Erdem show. The 35-year-old was clad in an H&M suit complete with beige pants and blazer with a black sweater underneath. Want more proof to confirm beige's popularity in LFW's fall session this year? Simone Rocha's princess-like collection also had a model strutting down rocking the hue.
2 – Zebra print in the limelight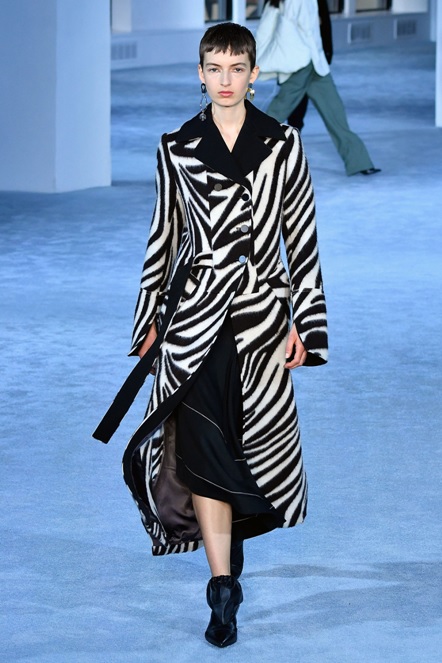 Zebra stripes are in vogue with fashion giants having put several zebra printed dresses on display. Three designers brought the animal print to the front – Coach, Philip Lim, and Proenza Schouler. Proenza Schouler's model was seen on the runway in a head-to-toe zebra-printed dress that had cutouts.
Philip Lim's model was spotted in a contemporary zebra printed blazer dress. Coach had a different take on the print; the brand's model was seen in a yellow and black zebra printed zippered sweater. Alice + Olivia's models were also seen rocking zebra printed dresses, uppers, and boots.
3 – Oversized jackets all the way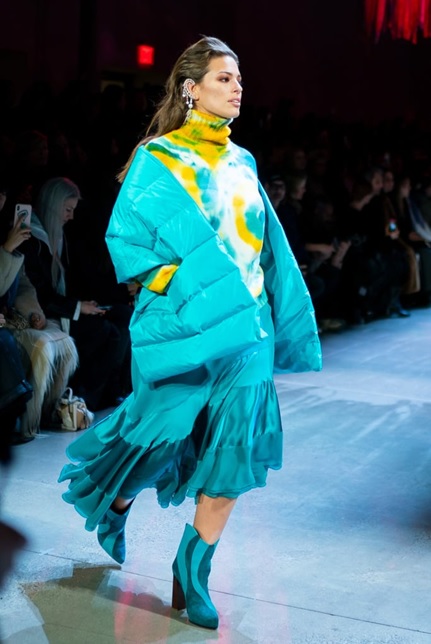 Jackets with chic deets or coming in a huge size are the latest fad. London Fashion Week showed that in the clothing field, women should add more voluminous, oversized puffer jackets to their wardrobe. Ashley Graham was seen walking down the runway in a tie-dye, oversized, quilted jacket by Prabal Gurung.
Oversized clothing has been in trend for quite a while now. Even last year's fall fashion week had seen huge jackets thrown on models. If you want to jump on the trend bandwagon, know that you can always shop from reasonable brands and even bag discounts while shopping thereby making use of coupons and promo codes.
4 – Checkered coats for the win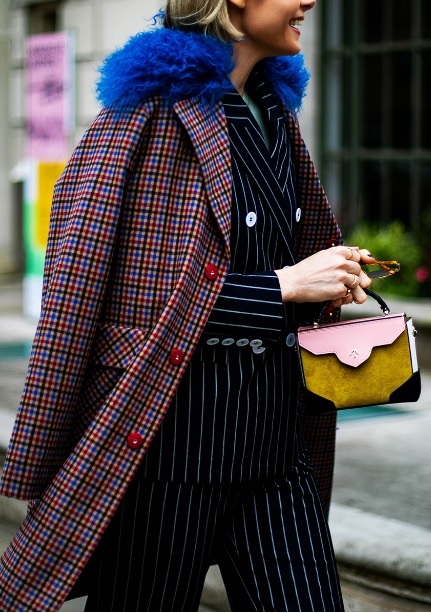 Since this London Fashion Week's fall edit valued both chic and classic, we also saw checks continue their reign in the fashion industry. Victoria Beckham who's designs are a perfect representation of London's high-end fashion also had models rocking checkered coats.
Mary Katrantzou who showcased her collection at the biggest fashion event of the year as well also had a model waltz down the catwalk rocking a bold and modish checkered blazer in varying shades of pink. 
5 – Slouchy shoulder is the new one-shoulder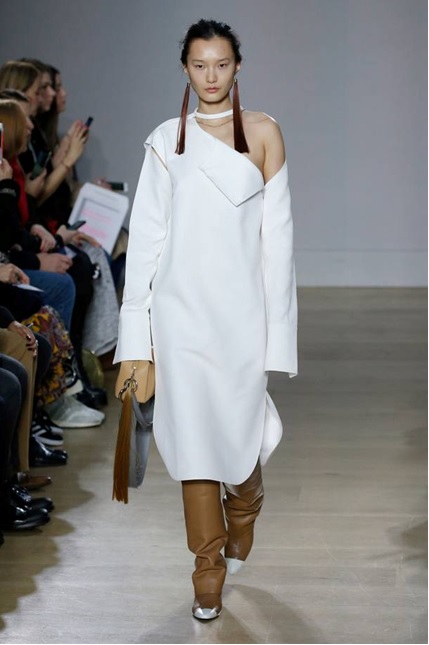 Were you a fan of the one-shoulder look? Unfortunately, that style died last year. The good news? LFW '19 proves that the fashion industry has a good alternative for it. The new trend in town which can replace the off-shoulder or one-shoulder look is slouchy shoulder.
This trend is all about having one shoulder slouching down the arm, as the name of the new style suggests. Wearing this style allows you to flash some flesh without exposing too much. Several models were seen in this hot new trend on the ramp this time. Some notable brand names that portrayed attire with a slouchy shoulder include Cushnie, Rosie Assoulin, and Oscar de la Renta. 
6 – Pockets
Looks like fashion has finally realized that women also need clothing that comes with several pockets! London Fashion Week showed lots of suited ladies showing off their street style or sashaying down the runway.
Most of these women's suits or solo blazers and shirts came with plenty of pockets. Designer houses like Adeam, Palm Angels, and Eckhaus Latt are some of those names who embraced the pocket craze this year. 
7 – Waist belts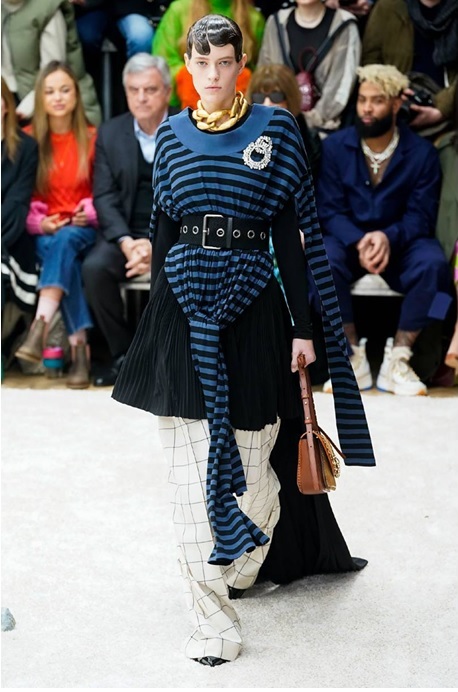 Last but not the least, one of the trends that had a lot of spotlight at the fall edit of London Fashion Week this year was that of waist belts. Models were seen with belts running around their waists holding loose ensembles tightly.
One designer who exhibited this trend was JW Anderson. Anderson's model was seen in a wide black belt. Nina Sues was spotted making her way to Victoria Beckham's show wearing a corset belt. Masha Sedgwick and Karen Grace also rocked belts at LFW.
---