8 Reasons to Go for Finger Food Catering for Your Next Event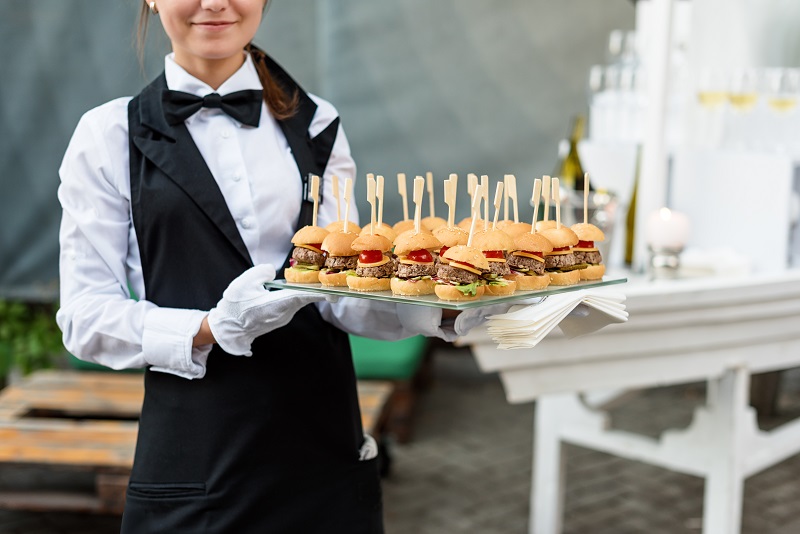 The menu is one of the most important aspects of any event you may be hosting, with finger food catering being one of the best options to go for. Here are 8 fantastic reasons to opt for finger food catering for your next special event, be it a wedding, a corporate event or a family affair.
#1. Finger food allows for a range of choice
With platters full of various nibbles, every guest will be spoiled for choice. Some popular finger food items that are sure to please everyone include chicken wings, sausage rolls, sushi, spring rolls, cheese and olives, samosas, mini sandwiches and fruit.
#2. Personalised
Many catering companies provide personalised finger food catering options, allowing you to cater for any special dietary requirements or stick to a food theme that best suits your event.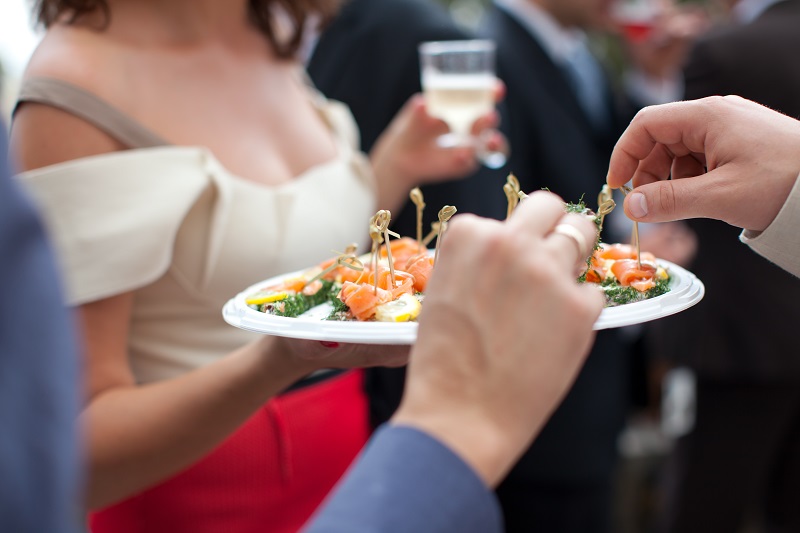 #3. No need for seating arrangements
As finger food is passed out by servers, no seating arrangement is needed. This not only saves you time as the organiser but also ensures guests can mingle and nibble on food freely, instead of being restricted to their allocated seat.
#4. No tables manners are needed
If you want your guests to be able to enjoy your event without worrying about etiquette, finger food is the best possible catering to provide. All your guests need to enjoy their meal is their fingers!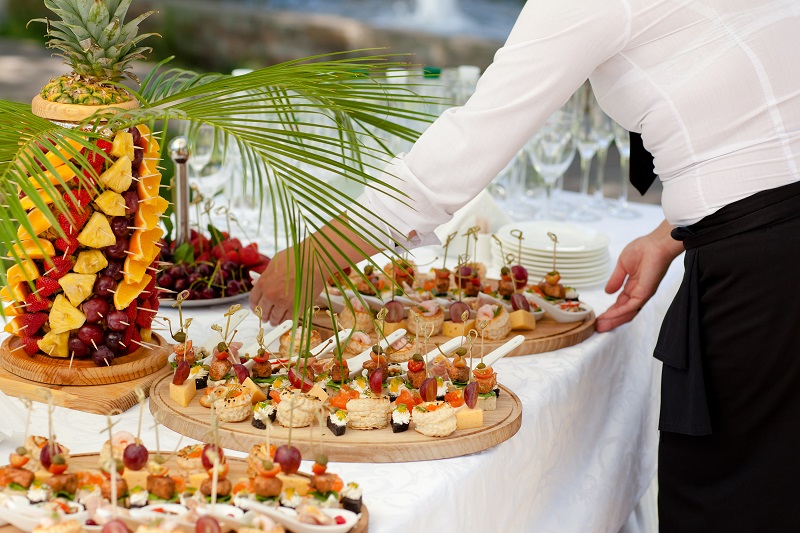 #5. Casual event environment
For guests to be able to truly let their hair down, the event environment needs to be casual. With finger food being passed around the room, you can make sure guests feel relaxed and at home.
#6. Little to no mess is created
As there are no cutlery, dishes or disposable plates that have to be washed or thrown away, cleaning up after your guests will be far less laborious with finger food. All that needs to be washed and put away are napkins and the platters that the food was served on!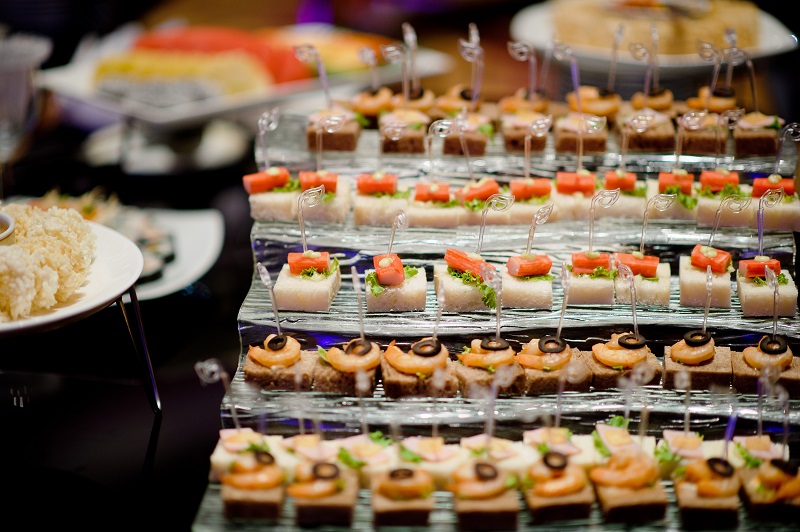 #7. Less food waste
With sit-down dinners, there is a risk that your portions may be too generous (resulting in food waste) or not generous enough (resulting in hungry and irritated guests). Opting for finger food instead means that guests can nibble to their heart's content and will not end up with a plate full of items they don't even like.
#8. Cheaper than sit-down dinners
As you do not have to provide a full three-course meal for each guest, you'll be sure to save on your catering costs. It may even be possible to afford high-quality finger foods for the same price as an average plated meal, meaning your dollars are better off being spent on delicious and varied finger food instead of a basic plated meal. What's more, finger food still feels sophisticated, with the waiters adding a sense of fine service to your event.
Convinced about the benefits of finger food catering for your next event? Here are some great ideas for food items you can offer that will cater to all palates:
Sliders
Mini sandwiches
Tartlets
Mini quiches
Chicken wings
Prawn skewers
Bruschetta
Caprese salad
Sushi
Spring rolls
Samosas
Pakoras
Rice paper rolls
Arancini balls
Curry puffs
Mini New York cheesecakes
Brownies
Fresh fruit
With such a huge variety of options, it's easy to make sure every guest is happy with finger food catering! The hardest part is simply choosing the catering company to go for – make sure to choose a reputable company with years of experience and skilled chefs, as well as a team of excellent servers who can manage the logistics during your event.
---