A Look Back at Maharajas' Express' Maiden Journey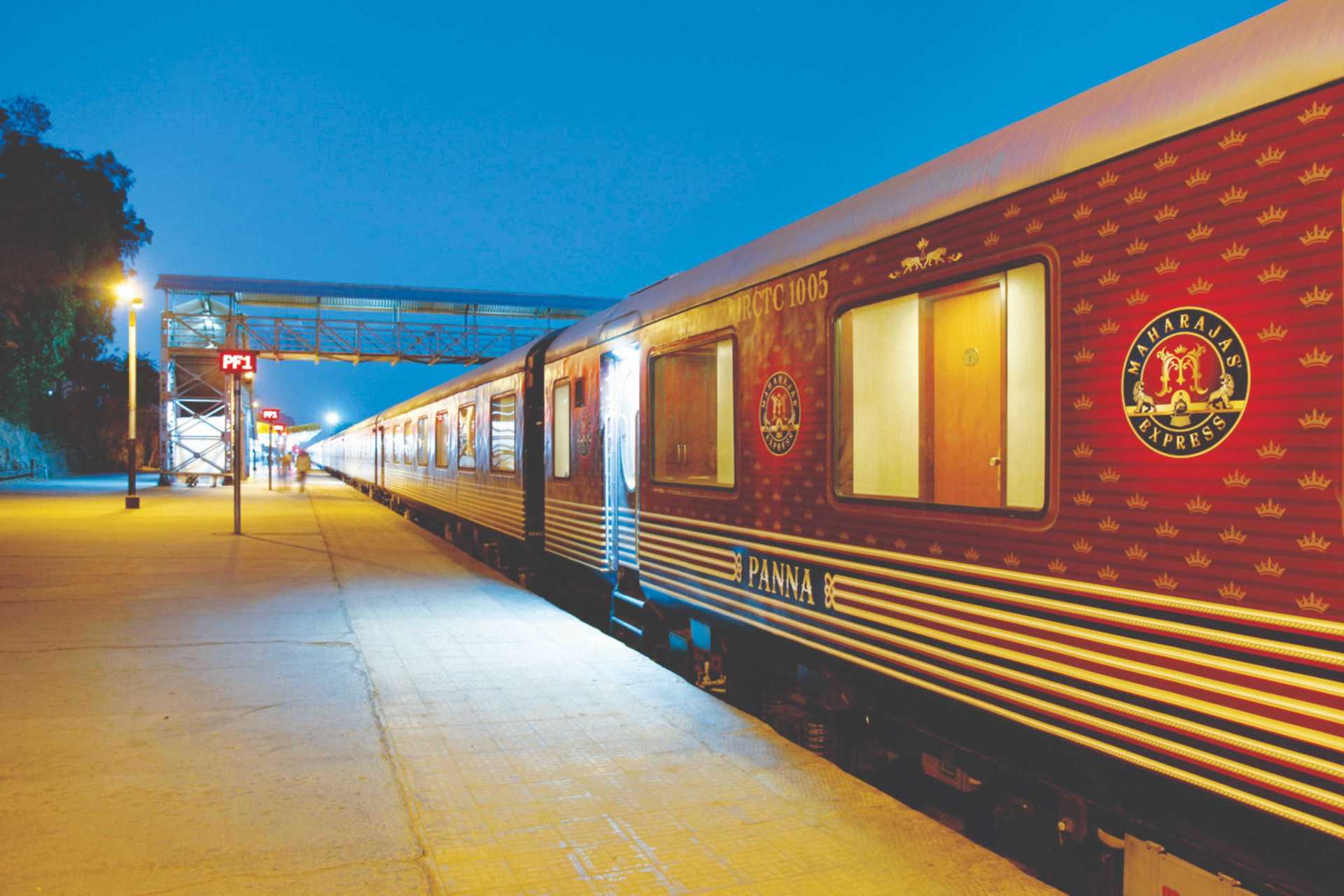 Maharajas' Express is one of the most recent and trendy luxury trains of the world. Everything started with the first brick. I recently came across an old magazine article of 2009, which advertised the maiden journey of Maharajas' Express.
Do you know that the train had four itineraries to begin with and the cost for the itinerary was just $800 per head per night? Do you want to know more about the maiden journey of Maharaja Express train? Read on. This article is accumulated from the 2009 and 2010 magazine articles about the train, right before the maiden journey.
Initial itineraries
The train had just four itineraries and each were six days and seven nights long. All the itineraries covered the top destinations of the land like Jaipur, Varanasi, Agra, Mumbai, Udaipur, Delhi and others. In 2010, the train had five itineraries, which included two short itineraries of three nights and four days long. The rest were week-long.
Amenities
It is true that most of the facilities and technologies that are common today were not even formatted in theory in 2009. For that decade, the train had all the top-notch amenities inside the moving train like, bar, observation lounge, boutique, LCD TV, microprocessor controlled climate system, DVD players, internet access, safe-deposit boxes and others.
Dinner was a formal affair during that time and the butler would even help you lay out your gown or tux for the dinner. There were four levels of accommodations just like today. Back in the days, the train was just half a kilometer long.
Cost
As mentioned before, the cost of the ticket started at $800 per head per night for double accommodation. The tariff included
Entrance fee to all the monuments

Transportation

Visit to camel breeding center of Bikaner

Elephant polo match and a grand champagne lunch in Jaipur

Luxury high tea in Laxmi Vilas Palace of Baroda
And others.
Welcome party
According to a magazine entry of January 2010, the welcome ceremony was conducted by professional dancers moving for the rhythm of drums in their swirling costumes. Many photographers were appointed by the team to take pictures of the ceremony. The entire ceremony lasts for five minutes, back then.
Staff
The one thing that never changed in Maharajas' Express is the courtesy of the staffs. Of course, it is the best luxury train in India for every type of passenger. Initially, just 82 passengers were carried and by the next year, 86 passengers were allowed. In 2010, there were 56 staffs for 86 passengers. Each cabin had a dedicated butler and every service provided by them were top-notch. Starting from wake-up call to getting your morning cup of tea, the staffs will be on their feet throughout the day, for you.
---