All You Need To Know About Countryside Horse Races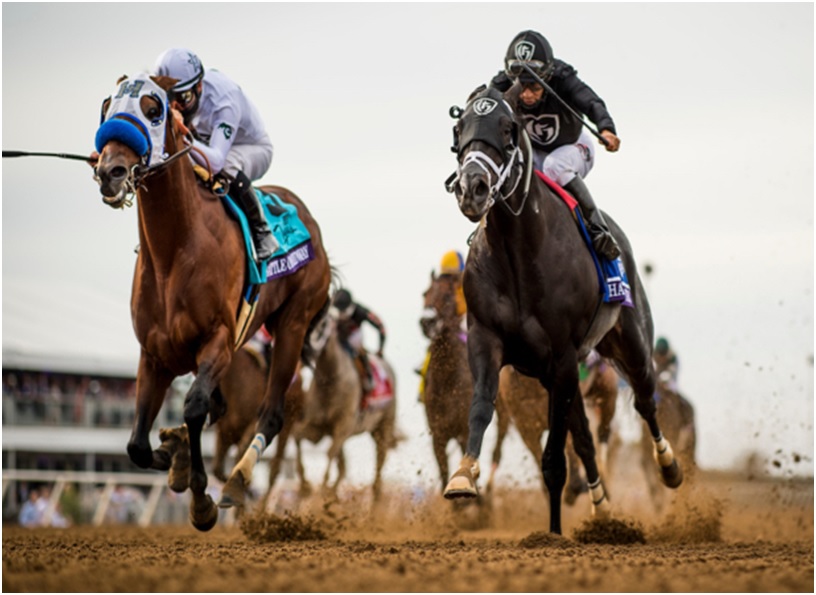 Horse Racing is known around the world as a performance sport of different breeds of horses. All horse races involve two or more horses that compete to see which one is the best at a specified distance and/or course. We can say this sport has been around since ancient times, 700 BC to be more accurate.
With many countries involved in this sport, some have come up with their own particular traditions when it comes to horse racing. Some have restrictions where only certain races can only be completed with a certain breed of horse. Other restrictions can include but are not limited to the distance of certain races, obstacles during the race, and what track surfaces are used.
When you think about horse racing, most of you will also think of betting on the horses. The gambling part of horse racing is of major importance to any economy involved.
Types of Horse Racing
There are at least four different types of horse racing around the world. These include flat racing, jump racing, harness racing, and endurance racing. Some of these races are called by other names in other parts of the world but this is what we know them as in the United States.
When we talk about Flat Races, we are referring to when two or more horses are on a straight or oval track running between two points, usually fences. The horses are usually seen with a jockey riding them. This is the most known form of horse racing worldwide. The track surfaces during these races are turf, dirt, or poly-track. The shortest distance of a flat race which tests a horse's speed is 440 yards. The longest distance is two and a half miles which demonstrates a horses stamina.
Jump Racing is where obstacles get introduced through the whole course. There are two categories for this type of racing: steeplechasing and hurdling. This is determined by the size of the obstacles that are being jumped on the course. Horses start with steeplechasing as a young pony but as they get older, they will move up to bigger hurdles and longer distances.
Endurance racing is the longest of the races. This is where horses will travel over long distances ranging anywhere from 10 to 100 miles. There are a few known races that are more than 100 miles and these are known to last multiple days. There are five different categories of endurance racing depending on the distance you and your horse will be travelling.
The Gambling Side of Horse Racing
The popular horse races around the world consist few of the finest horses. Watch them race is a privilege in itself. One such horse racing event that is famous and loved by all is the one that takes place during the Melbourne Cup in Australia. Other than Melbourne cup, Australia itself has seven of the richest horse races that are well worth checking out if you haven't done so already. The seven you should check out are the Melbourne Cup, Doncaster Mile, Golden Slipper, Queen Elizabeth, W.S Cox Plate, Caulfield Cup, and the Everest. Each of these has different race distances, different buy-in costs that could come with a commitment, and prize amounts in the millions.
If you're a Melbourne Cup fan or a horse racing fan in general then you can get all the latest updates and insights about the past horse races online. You will be able to find all the coverage you need for thoroughbred, harness, and greyhound racing from Australia, New Zealand, and other worldwide venues. With the Bluebet thoroughbred tips, you will know all you need to before placing your bets. If you are ready to place your bets or just check out what is going on in the horse racing world.
To sum everything up, horse racing isn't a cheap sport to get into but it can be very profitable for all who are involved in it. This is a sport used to not only test the abilities of the different horse breeds and their jockeys but to also help the many economies involved also.
---