Best Hearing Aid App for People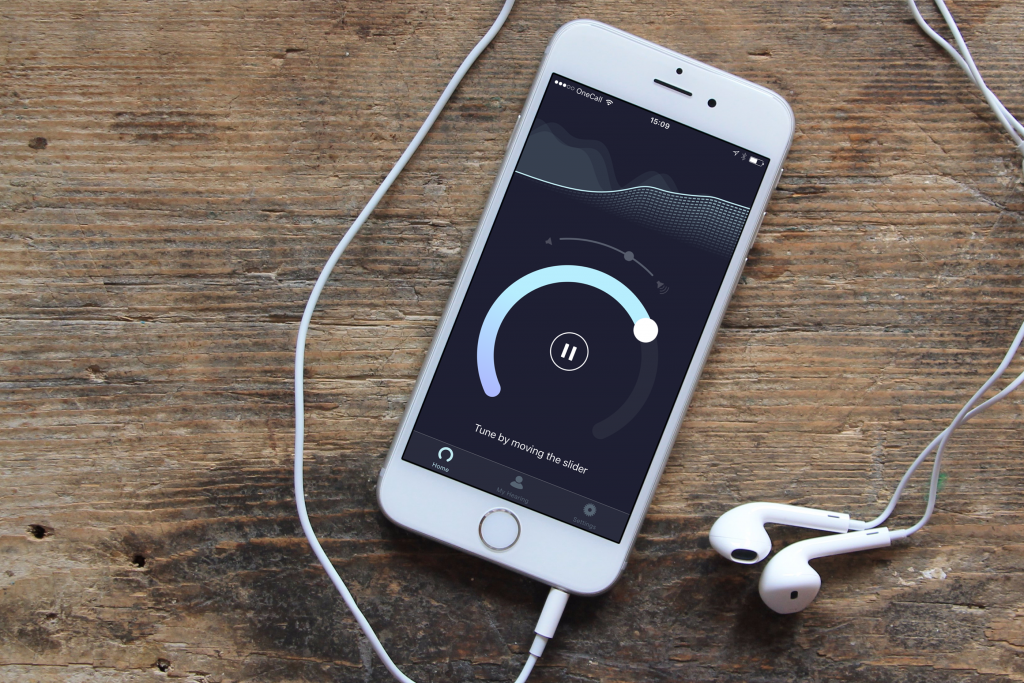 Everyday technology is improving and growing. There are some of the popular apps for both iPhones and iPads, that helping those who are deaf or hard of hearing to communicate.
BioAid:
This App turns into phone sound through sound processing from the microphone, there after providing the sound over headphones. This app is very useful for those who have hearing loss but do not want to agree to the idea of having a hearing aid.
Next Generation Text Service (NGTS)
Through this service people will be able to make calls in the same way as they are using their textphone, but this service (NGTS) give them more ways to make a call, so do not need to depend on a textphone.
If you would like to make calls through your computer, using a PC, laptop, tablets and other mobile devices, you are able to do with a specially designed app.
TapTap
This app vibrates and flashes on the screen to keep patients attention to nearby sounds. This app is very useful for those who need to more than just a hearing aid.
MobileSign
This app enables to learn you British Sign Language on the go. In this app a library stored with more than 4000 sign language, which can search through using the predictive search engine. This app also automatically keep a list of your recently viewed signs for repeat access.
British Sign Language Finger Spelling
This app is worked to encourage and enable people to learn sign language. This is done by the medium of cartoon images and finger signs.
UHear
This is a hearing loss screening test which allows to test your hearing to determine, if it is normal range or you have a potential hearing loss. This app in with the story, that hearing loss only affects old people and is simply a sign of aging. So people of all ages may be check their hearing and discard the story. This hearing test app tests for the quietest sounds their can hear and how well hear speech in noise.
Captionfish
Captionfish helps to people find captioned and subtitled movies playing near. They can also find out whether the movie is the text is on the screen, rear the text is on the seat in front of them or closed captioned (using a special system). This streamlined hearing loss app, people can find accessible movies within 60 miles of their area.
TooLoud
We all know loud environments can hurt our hearing power, sometimes we do not know when those places are actually too loud. This app can analyze the sounds in any loud space, and let you know immediately whether you are putting your ears at risk. If people are in an earsplitting location, this app will help and alert you.
SoundAmp R
SoundAmp R app use for mobile device like a hearing aid by amplifying sound and speech. Record lectures, presentations and conversations, there after it play them back with clear, and loud sound. Additional functions are allowed to bookmark sections of recording for easy reference and people may be export the files straight to their computer.
Purple Communications VRS
This app helps individuals who are deaf and having a hard hearing problem. This make voice for phone calls with American Sign Language. They are using a video phone and they would simply sign to a qualified interpreter, they would speak to whomever they want to called. The interpreter will then use sign language to communicate the response for them.
There are some other free apps, that we know about but have not tested:
Braci
Dragon Dictation
FlightView
MyEardroid
OtoSense
Patient Access
Pedius
Petralex
Play It Down
RogerVoice
SoundFocus
Ava
Here Top 4 Hearing Aids App:
1) Sound Meter:
Sound Meter is just a decibel meter. Sound Meter not only gauges the level of sound around you, but it provides visible alerts when the decibel reaches a dangerous level or when your exposure has gone on too long. Sound Meter also provides safety screening tests for home appliances and kids' toys, as well as a calibration feature for your home theater or speaker system.
2) Hearing Loss Simulator:
It is hard for family and friends of someone with hearing loss to understand how difficult it is for that person to get through a normal conversation. Who have never experienced hearing loss, they are often unaware of the different types of hearing loss.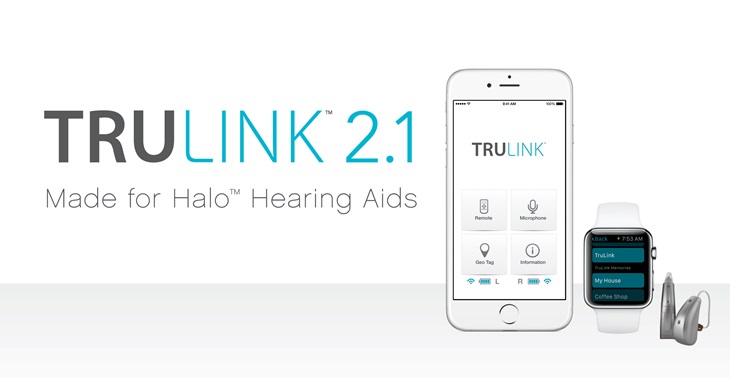 3) TV Louder:
This app which is used in the iPhone microphone to listen for TV sounds, enhances and amplifies sound, Plays back loudly through headphones. While the app is intended for entertainment and should not be used in place of a hearing device, it is helped you to better hearing.
4) Clear Captions:
This is closed captioning app, translates all phone calls to text right on screen. It can also be hooked up with any phone, and still see the conversation written out on iPhone's screen. Clear Captions translates the entire conversation.
Here Some benefits of using a smartphone application versus a hearing aid:
Less expensive
Provides the user with immediate assistance
Ability to adjust volume
 People are between the age of 50 and 90 years olds, had a mild to moderately severe sensorineural hearing loss in the both ears, and they are wearer hearing aids for at least  3 months.
The member used the two smartphone apps, EARs and Microphone. The hearing aids used for economy level behind the ear hearing aids with all their advanced features disabled. There are not a significant differences between the hearing aid and smartphone apps.
There are a few concerns about this
The hearing aids advanced features were disabled. Users are given the capability to make volume and frequency-response adjustments to the smartphone applications. when they are wearer them, then no controls were given to the users with the hearing aids to make changes. This articles indicates that while there are measurable improvements in speech in noise testing with smartphone application use versus no device use.
---