Best Power Bank for an Office Guy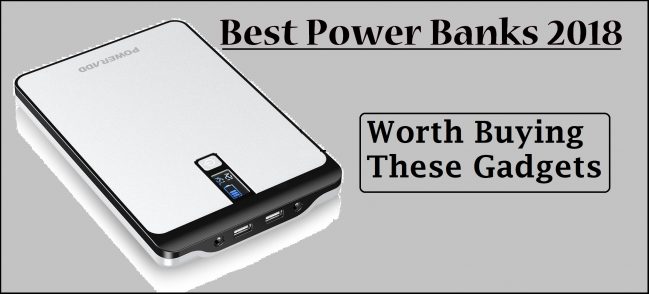 Best Power Banks in 2018
Power banks are usually considered for those who are involved in travelling a lot. But it is not necessarily the case. You still face power shortage problem due to loads of work, and need the best among the best power banks in 2018 even if you don't travel and spend most of your time in office. They have certain features on the basis of which the best portable power bank should be chosen. You should keep capacity and price in mind while buying a bank. You should be aware of the thing that the quality of product that you are paying for should match the price of bank.
Check this video for the review of best power banks in the market
Our recommendations are for best power bank for a office guy are
Aukey power bank
Anker power core
Some salient features of the recommended products are
Aukey Power Bank
This power bank has a capacity of 20,000 mAH which is enough to charge 9.7 inch iPod pro 1.5 times or iPhone 7 plus 4.5 times. Its Aipower and Quick charge 3.0 technology make it a good bank to have. This is the best choice for you if you prefer a lightweight bank with high-capacity. Its weight is 388 g / 13.7 oz. It is available with price of 42.99 dollars. Most of online websites offer free shipping as well. Its model number is PB – T 10. It has 2 outputs of 3A for iPhone with quick charge 3.0 and 2.4 A with AiPower. It takes an input of 5 volts.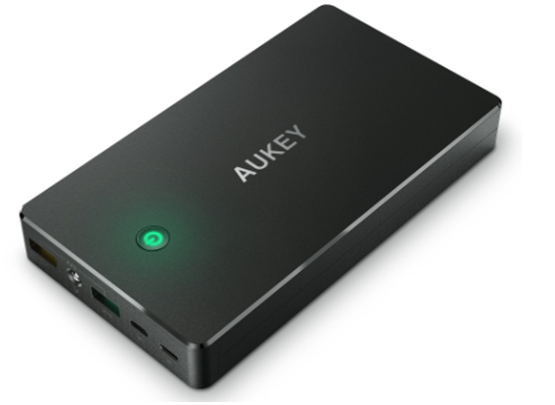 As compared to the conventional charging of power banks, quick charge 3.0 is capable of charging 4 times faster. It is adaptable to all devices with up to 2.4 A including Apple and Android. It has a built-in safeguard to protect your devices from overcharging and excessive heating. It has a warranty of 24 months. It is available in black color.
Anker Power Core
This power bank has battery of ultra-high capacity. It has 4.8 ampere output and power IQ technology for iPad, Samsung galaxy and iPhone. It has a warranty of 18 months. It is available on white and black color. Its price is 39.99 dollars. Anker claims their product can charge a galaxy S6 five times, an iPad mini 2 times, and iPhone 6 seven times due to its ultra-high capacity.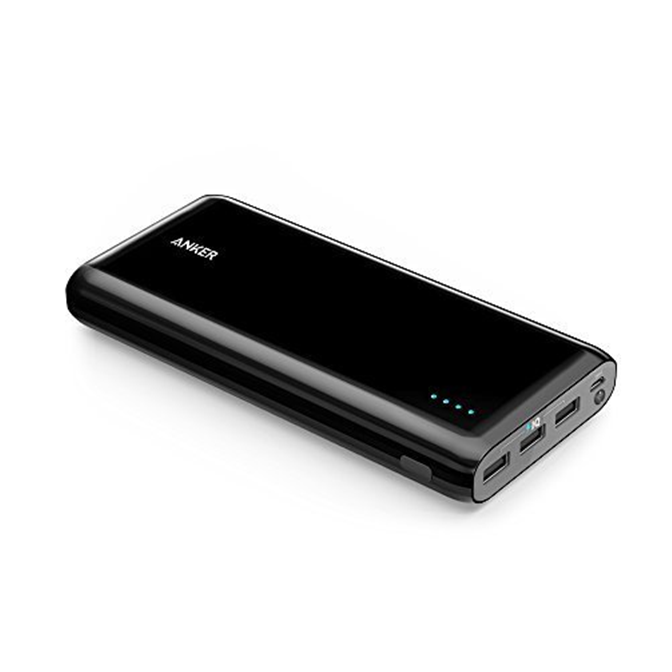 It is compatible with the following devices
A 12 inch MacBook 2015
Android and Apple Smartphones
Tablets (including Nexus 7)
Other USB devices except iPod classic, iPod nano, HP touchpad, Asus tablets, Dell venue 11 Pro and some GPS and Bluetooth devices.
It has pretty good reviews on Anker website. Do give it a try.
Keep our recommendations of best power banks in your mind while buying one. You will not regret your decision. Make a smart choice as you are deciding the future of your devices. A poor portable power bank can be harmful for the future of your device so choose wisely
---