How to Build a Career as a Remote Financial Planner
In the past, it was unimaginable for someone to trust their financial future to a person they cannot meet face-to-face, but this has changed ever since we have gone digital. Now that we have technological means to confirm someone's business is trustworthy, communicate with them face-to-face online, and always be in touch, remote financial planning has become a very sought-after and lucrative career.
However, since this is a growing niche that requires expertise, education, and an ability to communicate well, it takes time and patience to build your practice and protect your reputation. Let's see what you can do to maximize your success and make the most of this profitable career!
Obtain proper qualifications
Unlike being a creative writer or a singer, working as a financial planner requires a certain degree of education. Few people are willing to trust their assets to someone with no credentials. The fact that you wish to work remotely, from your home, or only have a digital base doesn't change the fact that you need a diploma of financial planning and all the accompanying licenses in order to start a business.
Whichever training course you choose is meant to prepare you for the general understanding of the field, as well as the intricacies of a specialty of your choice. Every market requires a specific strategy, and analytic skills obtained through proper workshops, working with skilled professionals, and constantly keeping an eye on any added credentials you might need.
Start networking
As soon as you have your degree and licenses prepared, you can start seeking out potential clients to work with, whether you wish to aim for banks, individuals and private financial planning gigs, or work on commission is the stock market. Connect with other planners in your vicinity, or online, and you'll have your first client soon enough. These relationships with your fellow financial planners are essential, as once you earn their trust, they will be happy to refer some of their prospects to you when they cannot take on another client.
However, this is a quid-pro-quo game, so remember to return the favor to those planners you can rely on to do the job well. Another great way to seek out potential clients is to attend various conferences and events where you can easily start up a conversation with the guests – who knows, maybe some of them are on the lookout for a perfect planner?
Master the art of targeting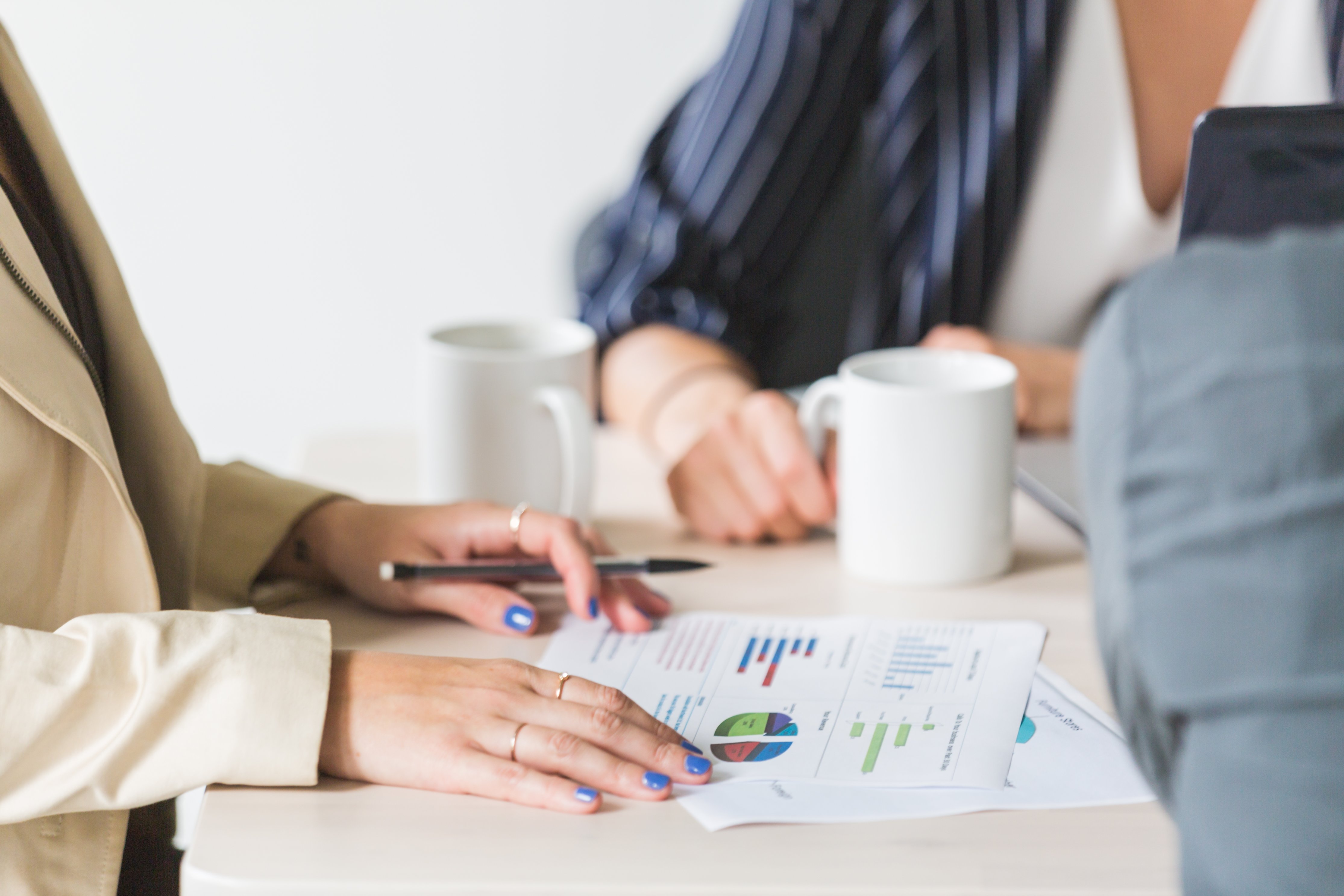 Presenting yourself as a financial planner can be a challenge when you don't have a specific niche you are particularly educated for, and in which you consider yourself an expert. Although many financial planners like to go through a period of trying and checking various different markets, it's actually better for your business to start thinking in more narrow terms. Choose, for example, two or three niches that you know well, and that you are the most eager to learn about – let those be your kickstarting areas to obtain experience.
Keep in mind that your audience is nowadays found on social networks and they will be much more likely to connect with you if you let them get to know you through your own original content. In essence, you need to brand yourself for your audience and consistently deliver content for them to learn about you and assess if you're the right match for their needs.
Build the right digital base
The "remote" aspect of the business means that you will rarely, if ever get a chance to meet and greet your clients. While this is a dream-come-true for many, it comes with its difficulties. For starters, you need to find a way to establish trust and reliability with the right communication tools.
Choose applications such as Skype, Slack and the like, that will enable you to stay in touch with your clientele on an ongoing basis. However, you should also let them know that you're not available 24/7, and that even though they can send you an email or schedule a video call, they should respect your work hours.
Keep up with the learning curve
Finally, and perhaps most importantly, being a financial planner comes with a learning curve that is as steep as it gets – you always need to keep track of market changes, learn how your clients' lives are changing, and in what ways you need to adapt your strategic thinking to retain them.
There will always be another exciting course, or a useful workshop to attend and update your knowledge base, so always be on the lookout for the next way to boost your skills. That way, you will have a rich educational background and an impressive portfolio to present for your future clients.
---