Content Marketing And SEO Dynamite-A Hidden Secret of Most Successful Brands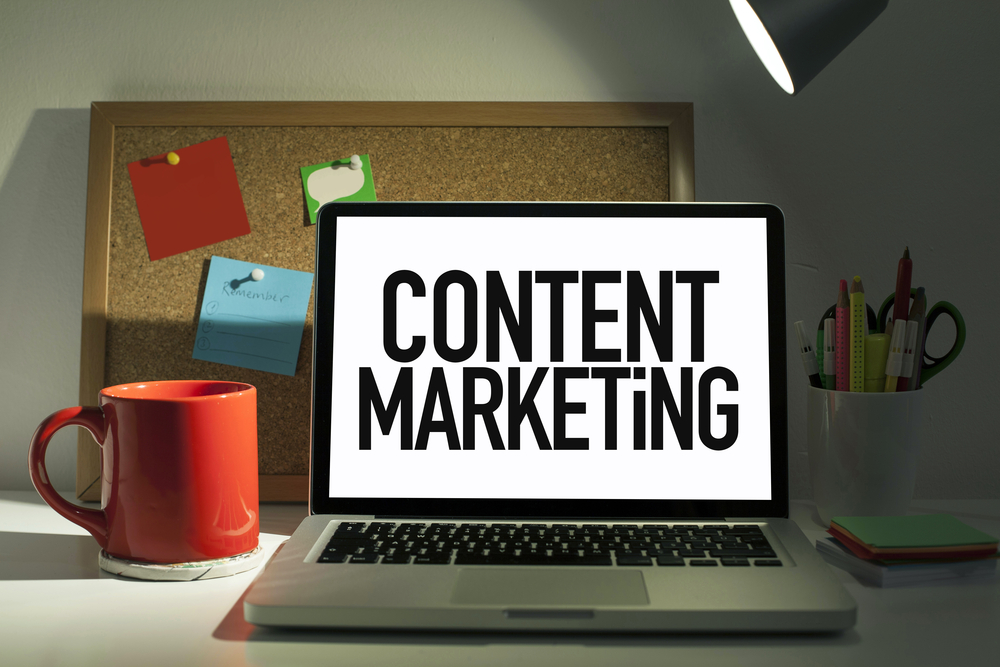 Content Marketing and SEO is interconnected. You can't move on without considering both of them simultaneously. If you do so, it would be like dibbling the seeds on barren land. Believe me, if you are doing so then you have wasted your valuable time without complete knowledge.
Keep an eye out and read this article to understand what both SEO and Content Marketing offers together and how they play a major role in digital marketing. Around the end of this really important information, you'll have comprehensive details in your hand.
Let's start with basic marketing thought that rarely people know about.
What is Content Marketing?
Content marketing is a certain way to market your business services, product information and brand recognition in front of your valued customers through content representation.
This strategic approach is hands-on practice of almost every entrepreneur who wants to bring his business in the market and let people know about his offerings.
In content marketing, we focus on creating eye-catching, valuable and relevant content to grab the attention of targeted audience. After the creation of the content, it is shared with the huge number of customers via different mediums; Facebook, Instagram, Youtube videos, Twitter, Linkedin and many other same niche business directory websites.
Content marketing is an imperative part of your solid SEO strategy and a great way to bring more and more new leads. But what skills are desired to be an outstanding content marketer is another story.
That story entails some key points of investigation
Awareness of Social Media

Years of Experience in Marketing

Awareness of research methods

Familiarity with SEO

Present the Excellent Written Content via Graphic Tools

High level of Email Marketing Skills is a Bonus
SEO Roadmapping the Content Marketing Success
You must be familiar with SEO term as you are in a digital world where content marketing journey can't be roadmapped without SEO. SEO makes the content to be easily approached by respective prospects. It helps to bring influx of the content on web page with proper keyword integration and divert the traffic from the search results shown on Google SERPs to their business website ultimately.
Be it known, traffic varies from the content shared in the organic results to the content written and shared via sponsored Google Ads.
In sponsored posts, less content can bring you more traffic than organic result content and vice versa. It completely depends on the content marketing strategy you deploy for your business. If you don't want to stray with how content marketing can be done with effective white-hat SEO, then be assured for high-quality services from SEO experts all over the US to get lead generation in short span of time.
Billions of searches are performed every day where the SEO is predominantly ordained by Google. Google maintains the sequence of more than million of content pieces being added every day. It crawls billions of web pages across the internet world. Google RankBrain algorithm analyzes the website OnPage content and back-end pages to find out how helpful that page can be for a specific given search request.
So, don't assume that results that came on top of Google SERPs haphazardly. Indeed it's endeavored by top SEO professionals, content marketers and Google collaboratively.
Now the question arises, "Do I Require Addition of Content on Daily Basis?"
Well, it's really important to keep on adding fresh content to your website pages. This will positively influence your Google Rankings in the short run. It's importance relies in a fact the webmasters promote 25-35% new pages to your site every year. Thus, freshness of content keeps your site up this way.
Nevertheless, we don't say to add tons of content on your site each day compromising the quality. Of course, quality is better than quantity when we talk about content marketing. And only the best content marketing strategies and practices rule the audience mind and search engines.
Yes, you've heard right!
If you have a team of brilliant content specialists who offer content writing services then you can come up with both quantity and quality content on same web page each day. It would be awe-inspiring when you appear on the position of Google page by considering above mentioned important factors.  
Also, in this regard, SEO company in Boston can assist you in a better way. Yes, because cyberspace is a deep ocean where only the one who knows how to swim and come on seabed can win you the online visibility to a wider audience in short term.
Take down, once ruling is not ever ruling, I repeat never ever. Humans aspire freshness and novelty whether it's breaking news, scientific research outcomes, tutorial videos or funny videos content.
Therefore, You'll have to sustain your position in the Google Ranking page if you want to survive among a sea of competitors.
What Happens When Content Marketing and SEO Act In Unison
Crux of problem arises if one takes SEO and Content Marketing as two separated things. For those who are unaware, in metaphor, it is a completed blend of two personalities of the same person.
At this point of article, you must have understood why content is important, and how can we market it.
Let's dive into the more hidden secrets that few people know.
Content Marketing and SEO is a perfect fit for any business and foundation of every digital marketing agency. This is the fact behind the success of popular brands of the world like Apple, Nike, Amazon etc.
Yeah! Because they understood it very early!
SEO without content is nothing. If SEO demands something, it's the content marketing that meets their demands. And now for content creation, you need keywords, articles, or blogs. Who provides you those keywords???  
SEO !!!!!!
No doubt, it is the fundamental component of SEO where the SEO experts do in-depth research and funnel the targeted keyword into practical application. See how both of these terms are interrelated.
Next comes, the responsibility of content writer and marketers to use those keywords strategically in their content.
Isn't it a sweet harmony?
Where SEO specialists keep on performing the A/B tests to acquire insights to rank their web pages higher, digital content also gives them organic success.
It is the content on the Google search result page that urges the visitor to read and click the top three searches with a ratio of 33:13:9 clicks. See how much content presentation and words put a huge impact on search engine optimization.
How Keyword Research and Backlinks in SEO Be Of Help in Content Marketing?
Back then, who thinks Google search is a big mystery that cannot be resolved easily???? Let me tell you, Google search is nothing more than phrases or words you enter in a text box. It's the SEO team, who organize the sequence of words to find the high valued and competitive keywords for content writers. This way they help them to create a bridge between content developers and content devourers. And there is more chance of your content being found by the targeted internet users.
Search text box sometimes show the exact phrases and words you type and sometimes the synonyms or most frequent relevant searches for that word. There is a lot of variation in the keywords that can help you win or lose the SEO game in the main.
SEO wizards are also always keen about getting backlinks from the high 80-90 DA linking websites that can strengthen their website backlink profile. And it can only happen if a content writer create a stellar and killer content for them. If they do it well, you can easily approach towards those websites for link building proposal for unstoppable success. Link building SEO consultants are always there to help you in this.
Now, what a Content Developer Should Do?
If the content developers are aware of all these hidden secrets, they won't need to rely much on SEO to dictate every blog for them. Content writer and marketers should always deliver right/easy to read information to right audience. Only then it will provide your content a real value.
Having knowledge of keyword research doesn't means that you stuff the content with keywords.
I forewarn, it won't help you in ranking at all.
Keyword stuffing content is considered spammed content.
So avoid that!
Follow this integrated SEO and content marketing approach for unbeatable success.
---