Cosmopolitan Vibes of SPAIN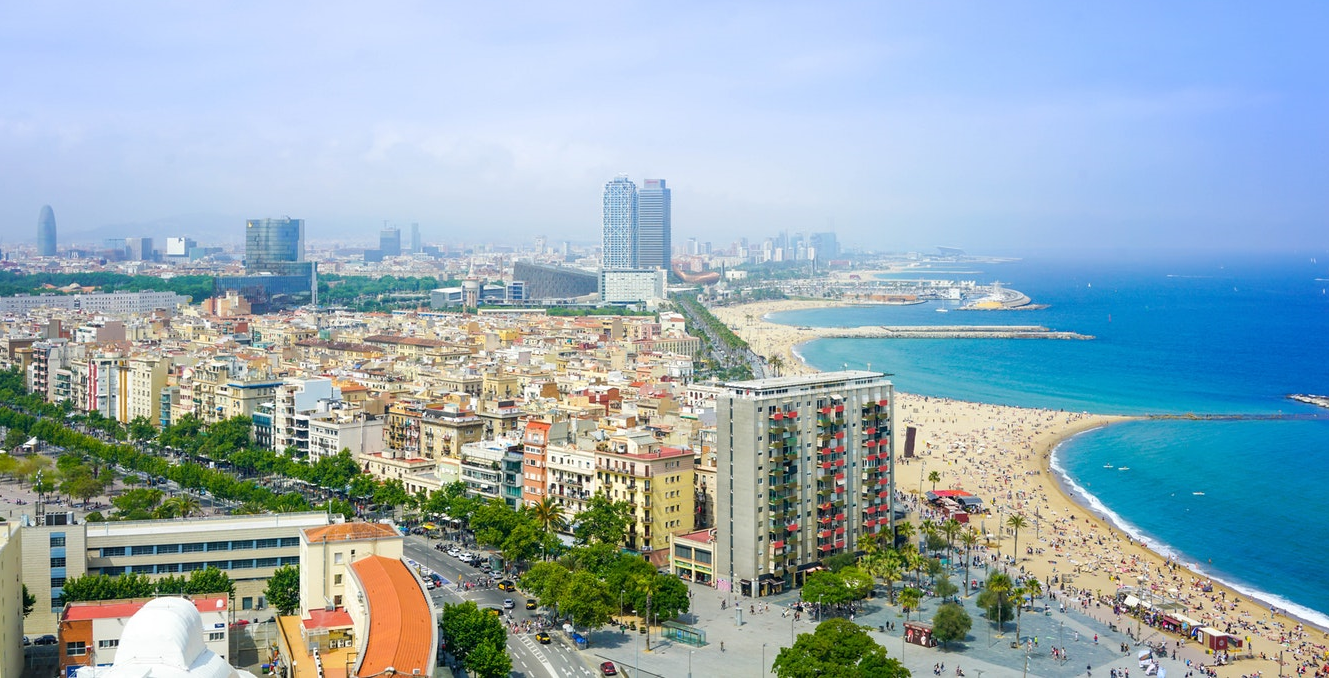 It's hard not to fall in love with your travel memories. Travel equates to love. To travel, it's the best feeling besides eating cheese fondue (I know you guys agree too!). either it's the snowcapped mountains of the Himalayas or sunny palm beaches of Hawaii, each of them is a budding experience and many other adventures are yet to come.
"You are only limited by your fear; the sky is your limit"
Well, technically you can reach the sky too but to reach the soaring heights first travel on the mainland. Once in a lifetime, you've got to experience the adventures anxiously waiting for you to make a decision and move to new places, terrains, cultures, urbane neighborhoods… I can swear, flowers even smell differently too when you wander to fresh places. Everything is alike and yet so diverse.
You may never know a simple idea to travel may change your forever and for good too.
Travelling is a marvelous experience and those who didn't have a chance, yet, to travel buckle up your pants, pack your suitcases and let's travel to the vicinity of Spain.
Having the honor of being the largest country in southern Europe and only country of Europe to have bordering ties with North Africa, it is set on the Mediterranean Balearic Islands. Spain has a vast cultural and historical heritage in its arm from to Moorish enchanted heritage to Roman Cathedrals, it fulfils its reputation as one of the most visited European countries ever.
Spain will bewitch you with its glorious beaches, southern boulevards and northern Spain is something to look forward to.
It's not only southern Spain, keep an eye out for northern Spain where you will enjoy wonders of the Pyrenees and the hillsides are playfully green with flora and fauna. Take a break from tan and get familiar with windy hillsides with a fantastic view from the topmost elevated region of Spain.
When in Spain, do as Spaniard does.
Virikson Travels has now introduced the top most wanted destination! Introducing Spain Holidays, we want to give a handful of experience to our customers. The festivals go through all around the year, Virikson Spain Holidays entails in each spring, summer, and fall of cultural festivities for their customers with locals. The local Spaniards are loving and warm-hearted. Hosting strangers is not unusual instead they collaborate with them so easily that tourists feel at home at once. With required collaboration to natives, you can enjoy visits to local homes too.
What places to roam?
When travelling you need to make a checklist of the names so you won't be missing the best of Spain.
Trendy Madrid.
Spain is the second most country visited in the world, delight in the hype of its capital city of Madrid. It also is the headquarters of WTO (World Tourism Organization). Its hip lifestyle famous for the nightlife and the main city centers Madrid is the ostentatious city of the world's largest museum and Royal Palace. With an ultra-modern architecture, old style infrastructure is preserved too which is thoroughly enjoyable by locals and travelers alike. Sports lovers can enjoy a soccer match in the capital's stadium also. All exclusive activities in Madrid are available on Spain Package Deals.
Hip Barcelona.
Like Madrid, this is a nightlife city with exclusive clubs in towns. Locals sleep throughout the day and become active during the night (it's nightlife after all) and you can get to enjoy the wild side of Barcelona where nighttime is daytime with some really good outlets and outdoor café trends. Young travelers mingle together at an easy pace. The streets represent one of a kind of Gaudi's work and the rest of it is indescribable in words! If you are an artistic person then this is the place of your dreams, for you can visit the Picasso museum and observe the artwork of the famous Picasso. Want a city tour? You can book with Spain Family Holidays in the budget-friendly package, you can even customize it!
Cordoba to Granada Mainland.
It represents the historical Islamic ventures when Moorish Muslims came got the uphold of the Byzantine Empire. Famous for La Mezquita, a colossal mosque dating back to the Moorish history, in 784 AD, is a historical wonder for the mainstream tourists. Besides its Islamic traditional architecture, Romans has equally competitive style. Famous for their engineering style of bridges and roads you can marvel at the Roman bridge lurking over  Guadalquivir river. A day time travel to this city has a three-hour ride to mainland Granada. Riding by bus is comparatively cheaper than the train but of course, it's up to you. You can either enjoy a bus ride and see the passing terrain or ride in a high-speed train (I would choose the high-speed train for rail experience). You can avail Spain holiday packages to Cordoba and Granada at a friendly budget.
Explore the Islands.
Spain is a contrast between the mainland, beaches, and a range of beautiful white sand islands. Whether you want to party or walk on the municipal main city streets, don't forget to explore the windsurfing, sailing and underwater diving experience with Virikson Holiday. You can enjoy last minute cheap holidays and you won't be disappointed!
Steady Valencia.
The city of arts and science. Valencia is the third largest metropolitan city of Spain. A Roman city occupied by Moorish Muslims with a developed irrigation system.  After exploring the wonder of islands, Valencia is your next stop. The cozy surroundings with a laid back attitude to the rush of hustling cities take a break! Devour the peaceful atmosphere and you will get familiar with the local history of streets and telltale stories engraving your attention at every turn. The seafood is simply amazing and you can go fishing too!
Unwind in Seville.
Capital of Andalucía is the beautiful layout of Seville. Well known for its monuments, culture, and tradition you enjoy the best choices in cuisine and marine life. Planning a trip to Spain? Luxury Spain Holidays provides the opportunity to visit Seville during Easter holidays and get entertained by their renowned Easter preparations. Also known as City of Hercules (Roman god), it has some very powerful heritage that makes you gaze with awe at the architecture cultural vibes.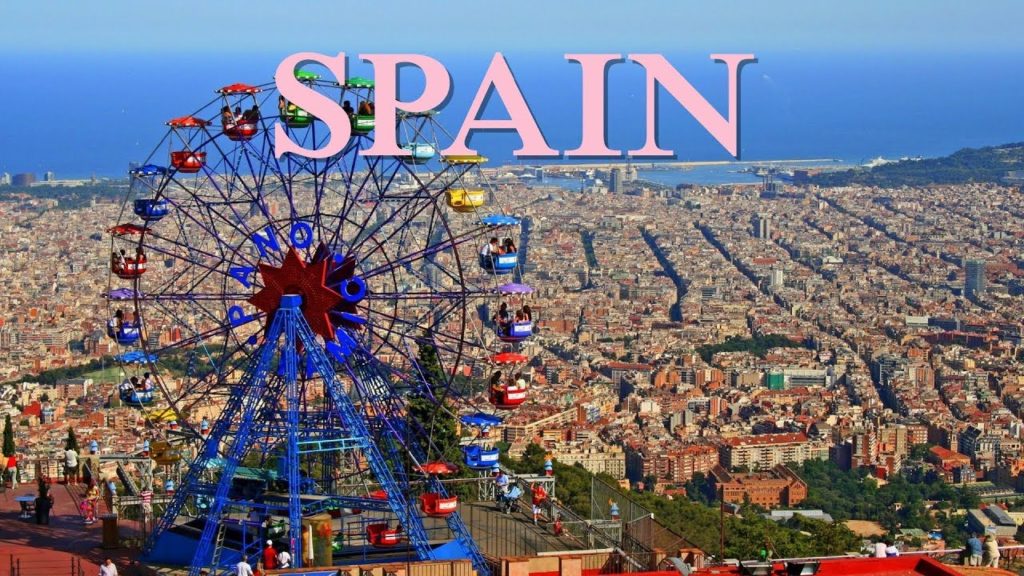 These are not the only wonders of Spanish lands but it's only the beginning of a wonderful journey.
Get this opportunity with Virikson Spain Holidays. We offer great deals for families, couples and friends with love to travel and learn and revel in Spanish heritage.
Author Bio:
Hi, I'm Emma from the UK. I'm a travel lover and love to write about multiple travel destinations around the World. Here I'm sharing my personal travel tips and experiences of Spain Holidays with you for exploring them in a new way.
---
---