Decorating With Lights: How to Make Your Kitchen Sparkle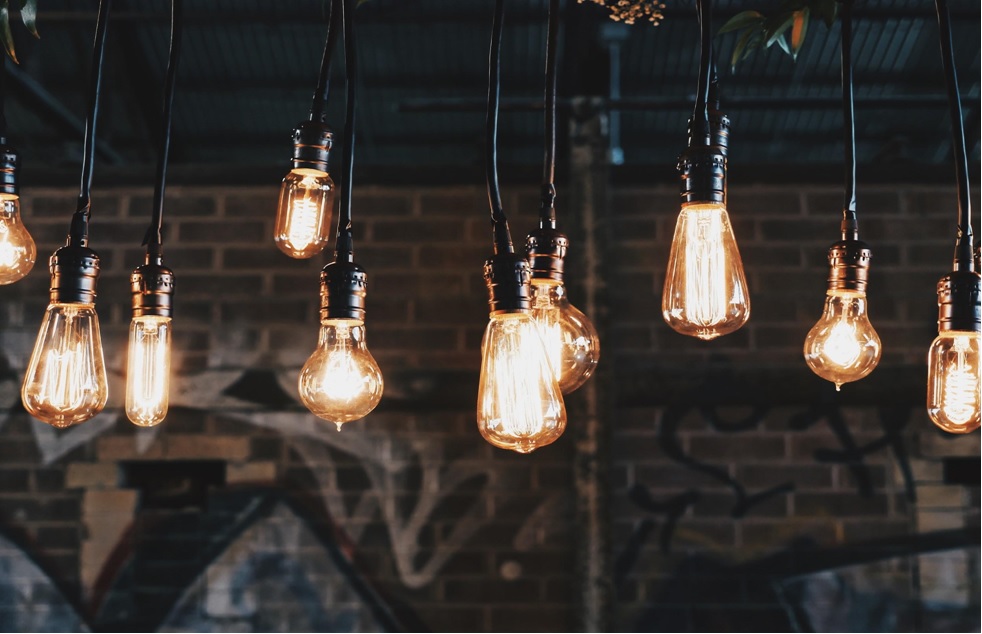 Doing a full renovation in your kitchen can be a costly project. But sometimes, the small adjustments can make a big difference and one of the things which we often overlook when it comes to renovation is the lighting. Lighting is a cheap yet very effective and fun way to bring a breath of fresh air to your kitchen. If you were wondering how, here are some of the best ideas that won't cost you a fortune but they will make your kitchen sparkle.
Go Metalic
Shiny metallic light fixtures are a big hit and they can break the monotony of the most boring kitchen. They bring a feel of elegance and even one statement metallic light fixture can work wonders.
Rose gold is a particularly popular color this season – it is everywhere: our phones, our accessories, even the kitchen appliances. If you can't afford to follow this trend and buy new appliances, a simple lighting fixture will do the trick.
Task Lighting
Task lighting is an amazing way of turning an average looking kitchen to a state-of-the-art one. Fitting lighting under the cupboards, around the sink or the hob, will not only give you the light you need when you are cooking, but they will also create a nice atmosphere.
Under the cupboard, lighting elements are easier to fit and they don't cost a fortune. You need to get flexible LED strip lighting. Make sure you get a really thin strip that will fit under the cupboard. Installing them can be as easy as using double-sided mounting tape.
Add Color
Something that is often missing in kitchens is a pop of color. Adding a lighting fixture in a bright color can turn things around and change the vibe of the entire space. To avoid having just one odd element in the kitchen, use small decorative items such as flower pots or picture frames in the same color to complete the entire picture.
Go Neon
Neon has been a hot trend in the previous few seasons and this season it is still holding its spotlight. Neon is fun and it can bring funkiness even to the plainest kitchen. However, you need to be careful with neon since too much of it might prove to be overwhelming, especially if you are using several neon colors in a small space.
Opt-in for an interesting neon sign that you can install on a wall and give your kitchen something people will talk about.
Pendant Lights
Pendant lights are nowadays associated with the retro feel which we all love. Having a few matching pendant lighting fixtures is a good idea, especially if your kitchen and dining room are merged. You can install a set of pendant lights over the dining table and that would not only look cool but it will also separate the kitchen area from the dining room area.
If your kitchen features an island, pendant lights are the perfect choice to make your kitchen much more inviting.
Leave It in a Box
The common phrase is "think outside the box" but in this instance, adding something inside of the box can pay off. If your kitchen has a high ceiling and hanging light bulbs, a trendy idea to solve this problem is buying glass light fixture boxes. This is an uncommon solution, yet it is incredibly stylish and wonderful in a minimalistic and artsy way.
Industrial Style
If your kitchen has a vintage vibe as it is, choosing industrial-style hanging fixtures is a very smart idea. Such lighting fixtures look rustic and heavy – a perfect decorative addition to a kitchen with retro elements. If you have enough room, you can combine the statement fixture with smaller matching wall lights.
Decorating your kitchen might seem like an impossible thing to do – after all, that's the place where we cook our food and that's pretty much it. Still, by investing a bit of money in your kitchen decoration, you can turn it into your new favorite space in your house just by using lighting.
Author Bio:
Lara Douglas is a young woman who loves interior designing and home decor. She is passionate about new trends and fashion forward home décor ideas. She regularly posts at Neon Signs Depot.
---