Della Adventure and Camp Resort – The finest resort away from Mumbai!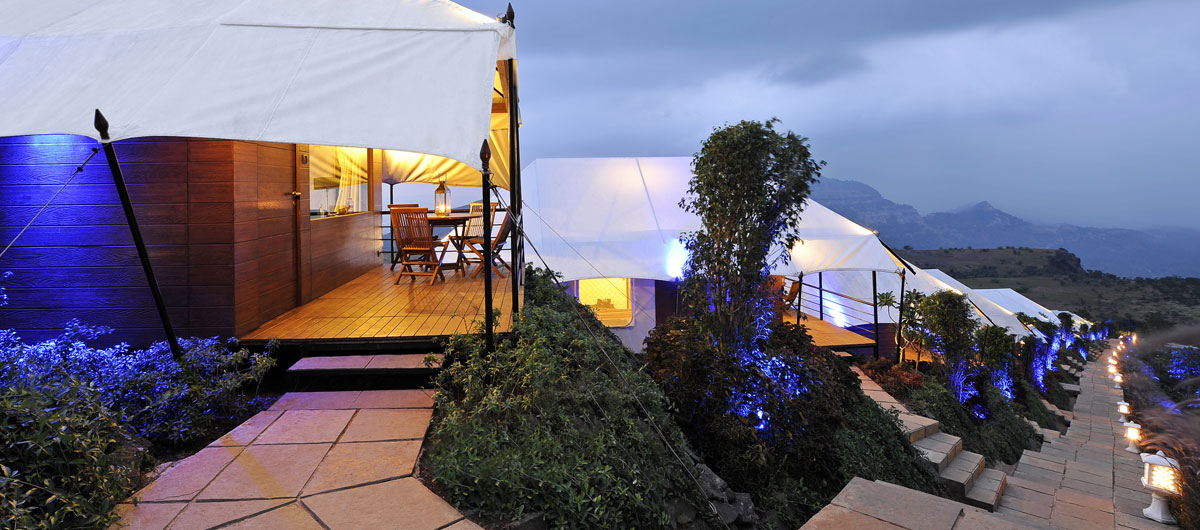 Did you know, you can easily find a picturesque resort and adventure park that is just three hours drive away from Mumbai with all kinds of five star luxury and thrilling activities? Yes, there is a fabulous resort named Della Adventure and Camp Resort in Lonavala.  
This resort offering a variety of adventure activities and tented accommodations at Kunegaon near Lonavala facing the mountains gives you a feeling of heaven with the presence of massive clouds.
It is located within 400 sq.ft with gracefully designed tents snuggled on a hilltop. The Tents at Camp Della Resort are too luxurious &  have massive rooms & bathrooms. Not just limited to this, but the beds actually make you feel that you're sleeping on a cloud and both rooms and tents  have every amenity of a luxury resort like Wooden Flooring, Mini-refrigerator, LED TV, large bed, attached bathroom with most modern fittings, a jacuzzi, rain shower, a private patio etc.
Well, this resort won't miss any chance to entertain their customer, so they cater the most thrilling adventure park with a wide 100+ variety of adventure activities like firefox, zorbing, rappelling, ATV rides, bungee trampoline, swoop swing, rock climbing, bungee jumping etc. with international standard equipment, safety standards, and instructors. Della Adventure and Camp Resort isn't just this limited but offers more engaging indoor activities like paintball, cooking classes, yoga, treasure hunt etc. With all these super active activities, they even take care of their customer by offering relaxation facilities like a spa, and a swimming pool.
Camp Della being a 5-star luxury resort inhabits has multi-cuisine restaurants which include Cafe 24, PNF Restaurant & Bar, Creme Della, Parsi Dhaba, F18 Nightclub and Sports Bar.
Creme Della is a 100% vegetarian multi-cuisine restaurant offering a delightful menu especially for the Gujarati and Jain food lovers.
Parsi Dhaba gives you the glimpse of Paris
Punjabi Dhaba serve all Punjabi cuisine
Cafe 24 is a 24-hour coffee shop
PNF Restaurant & Bar is a multi-cuisine restaurant serving fine dining even late nights.
Fudge and Chikki store "indulgence with a range of cakes, cookies and bread, chikkis and liquor fudge".
F18 Night club that "graces every single evening with music, quality spirits, and a delightful menu"
"Sports Bar at Della Adventure offers an authentic Italian food experience, with all-time favorites and inventive innovations served in a fun and family-friendly atmosphere."
The people who have pets in their house and worry them leaving alone or in dog hostel then this resort has taken care of this also by making it a pet-friendly resort. So at the end of the day budget matters which is why, it is a pocket-friendly getaway and is "worth it". The price of the resort per night revolves around Rs.14,700 per person.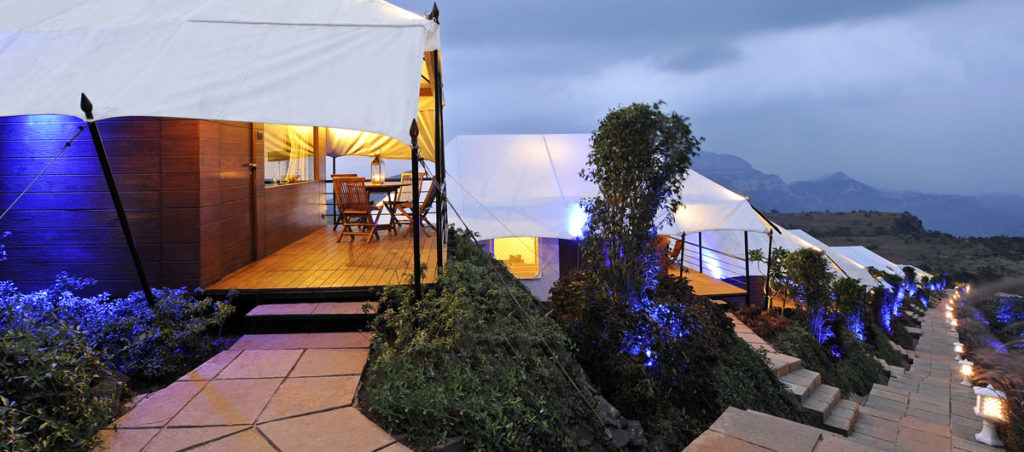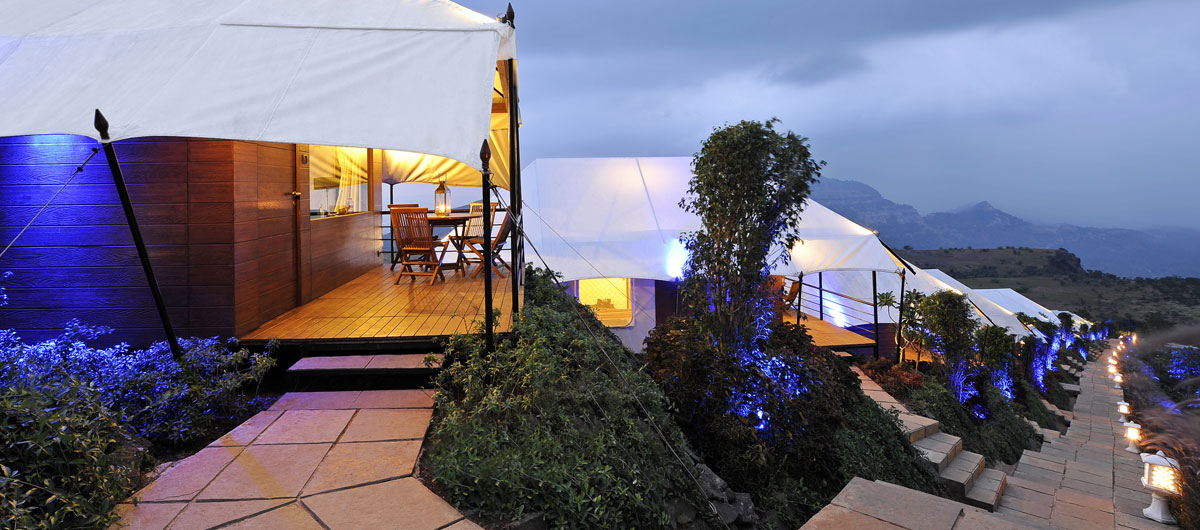 Things to do in Lonavala other than enjoying this luxurious resort
Pilgrimage: Ekvira devi Temple
Popular: Kumar Waterpark, Lonavala Lake, Ryewood Park, Celebrity Wax Museum, Lions Point, Bhushi Dam, Go Karting, Valvan Dam, Rajmachi Point
Special Interest: Karla Cave
In terms of commuting:  
Nearest Railway Station – Lonavala
Nearest Airport – Pune (65 kms), Mumbai (95 kms), Shirdi (245 kms)
Distance from Major Cities – Nashik (222 kms), Valsad (260 kms), Aurangabad (285 kms), Kolhapur (300 kms), Surat (351 kms), Belgaum (398 kms), Hubli (469 kms), Vadodara (480 kms), Panjim (488 kms), Ahmedabad (600 kms), Pune (65 kms), Navi Mumbai (71 kms), Thane (94 kms), Mumbai (95 kms).
So, why not celebrate or spend your weekend in a magnificent way at the finest Della Adventure and Camp Resort with your loved ones that too with all the facilities included in the packages. Hurry up and book your rooms for this awesome adventure.
---