Different Types and Designs of Single Car Garages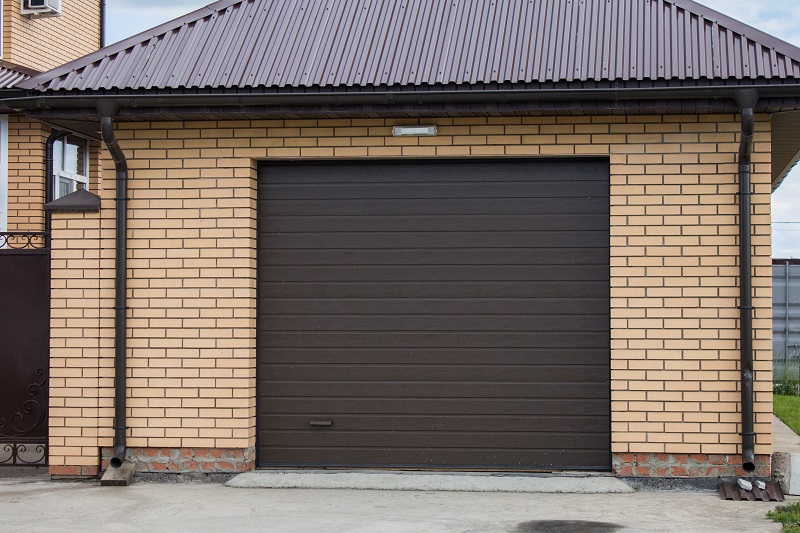 Garages are additional spaces which are attached to houses or buildings, meant primarily to store vehicles or vehicular parts. Often these additional spaces are designed in such a way that only one car can be stored in it. This is known as single car garage. Each garage is designed is a unique way. They can be made using bricks, stones, siding or stucco. Some can be designed in a very simple way, while some are neatly detailed with terrific craftsmanship. These garages can be easily converted to a recreation center, workshops or simply a backyard shed.
How large should the single car garage be?
10*18 is the minimum space required for such garages, but a lot of cars require a minimum space of 12*20.  A smart car, however, requires less area and can easily fit in a 10*12 space. But it is normally recommended to have a 20 feet space for the car to fit into a garage. Less space can result in car crashes and scratches on the surface of your expensive car. A lot of times, the garage owner may require larger space to store vehicular parts or use the garage as his workshop. Home office, dens or even an art studio are some options available, to use the single car garage for. Additional space may allow the user to have some more shelves and space for pegboards.
Some of the designs available in the market are:
Standard Workshop Garage – This is used in cases of storing a single car, which might require an area as small as 10*12. This allows the user to store his car and have a single shelve at the back to keep some extra equipment. This space can store a mini tractor or a lawn mower and some garden maintenance tools.
The Dutch Barn One Car Garage – This is a unique type of a garage. Even when the footprint is equal to a standard workshop garage, it offers more internal height. The high barn roof design implies that the user gets an additional space to store things in lofts. This makes the floor area less cluttered.
Two Story Garage – This garage permits the user to store innumerable things in his garage. With the second floor being utilized for storing purposes and full access to stairways, it becomes easy for the user to efficiently utilize the same space but with another floor.
Doors are again a very important part of the garage. The single car garage doors are made up of different materials. Some of them are: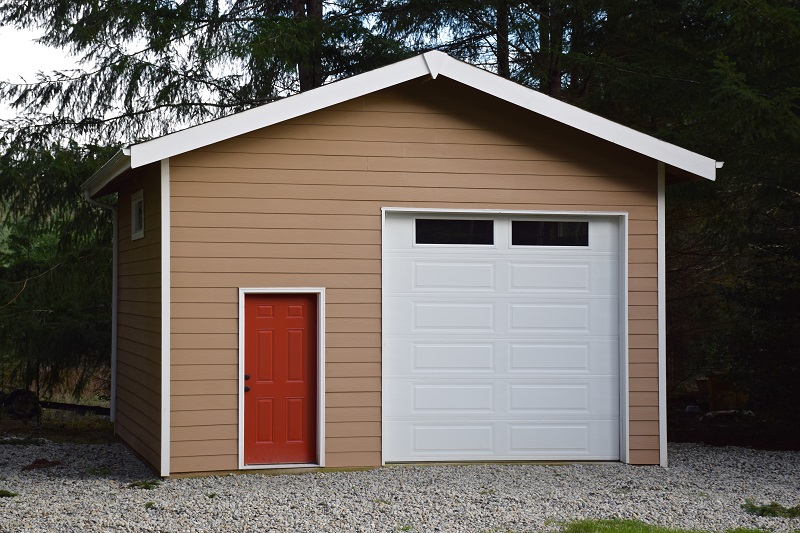 Steel – These garage doors are popular because they are durable and require low maintenance. They are also reasonably priced and thus can fit in your budget. They are easily painted and, in some cases, can appear as wooden doors. The two major disadvantages of using steel is that firstly steel is a poor insulator. Thus, poorly insulated doors are not a great option for garages and secondly, the thickness of the material depends on its cost. So, a thin door easily fits into your budget but might not be the best option available.
Aluminum – Aluminum Doors resemble steel doors in the wooden texture. They also are available in many colors. These doors are reasonably priced, but the major flaw is that it is prone to dents. Dents can occur easily and thus damages the look of the entire garage.
Wood – Wooden Doors are more appealing. They look aesthetic and are more traditional in appearance. They come in various styles and can be painted in a desired color. They require high maintenance and should be repainted regularly. They are an expensive option.
Thus, Single Car Garages have become quite popular among people who want to store an additional vehicle but have moderately less space. Today, plenty of designs are available for the same in the market. Choose wisely, and you might get what you had been looking for.
---