Dubai Real Estate Anticipation as per the Expert's Opinion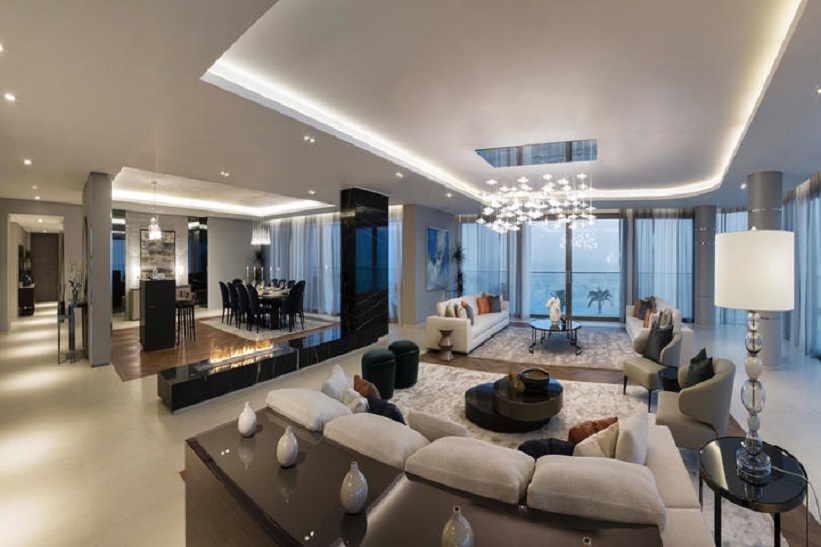 We know that rents have not gone up in Dubai real estate market and prices are quite flat since last 18 months just like international market which highlights yield density of Dubai. Since 2009, the rental yields of villa and apartment are quite low, thus investors are accepting it with a low-risk premium. Though among all other major cities of the world, Dubai is still yielding high returns which shows positivity for more yield compression. Labor expert's opinion on the Dubai real estate market is available at LuxuryProperty.com`s website
According to Developers
According to the Muraba properties founder Ibrahim al ghurair, there are lots of opportunities in the market and you have a variety of options to choose from. The Dubai real estate market is at the point of getting mature.  With maturity there are more prospects of buyer and request for properties with superb quality and elegant designing, thus getting more careful.  The choices are huge and the main differentiation lies with what you are getting inside such as finishings, fixtures and fittings quality and details along with outside features. Pur muraba residences located on Palm Jumeirah is the example of artistic designing with huge spaces to enjoy a perfect living.
Anton yachmenev, the forum group managing director said the Dubai market is improving and the current changes will bring a positive influence on the luxury section. We at forum group believe in long-term focus and accept the challenges by taking extra steps. The unique aspect of Dubai market is luxury section. There is a huge demand for luxury properties in Dubai but some properties do not give the real luxuries of life. In 2018, the buyers would be quite sophisticated who have good knowledge of the market. We believe that now buyers have a true differentiation between the aspiring luxury and true luxury. There are different sections under premium segments on the basis of uses, lifestyle, amenities and interior designing.  Everyone comes with the projected luxury, but only a few properties present you with true luxuries. Some are interested in premium living and some want to enjoy a good living with the basic facilities of life. The premium buyer gets attracted by the amazing design and interior.  The omniyat marketing director Mohammed hmeid said a good security system, high quality sanitary and appliances, superb material use and elegant design are the important features of true luxury.
According to Agents
ALEXANDER VON SAYN-WITTGENSTEIN talked about the implementation of VAT in UAE and assures that it will not affect the Dubai real estate. The buyers are more concerned with the developer status, location, and date of completion in regards to the price.  For sellers just wait, don't sell your property as the prices will go further flat. Thus renting is a better option.
KENSINGTON PROPERTIES MARIO VOLPI said 2018 will be affordable for customers.  However, affordability is associated with cost not necessarily in financial terms.  We know that the market has huge challenges as the prices are low, the unit sizes should be reduced in order for developers to make the property affordable.  Dubai land, JVC, and Dubai south are true examples in this respect. The small unit's trend will be there in the next few years in order to make the property affordable.  Investors and buyers have to opt for smaller units if they want the property to be affordable.
According to Property Portals
Paul Spargo of property finder said prices in Dubai are coming down which were very high in 2014. As per the portal data, there is a decrease in asking price of Dubai properties.  As the prices are low buyers are more interested in Dubai properties. Last year the transactions were huge despite the low price.  The renters are now becoming the buyers and thus willing to pay mortgage other than the landlords. The rents of villas have declined in the past few months and the main reason is the emergence of affordable villas in areas like al furjan and Jumeirah village circle. In 2018, the trend of low prices will continue.
MATTHEW GREGORY, DUBIZZLE property head said it's hard to anticipate that prices will come further down in 2018.  However, as per the sales report of 2017, the Dubai property has shaken a lot. There are some pretty areas which undergo low sales prices but we can't say that it will be reduced further.  There are many projects in 2017, but not all of them were delivered to the customers.  By 2020 almost 120,000 units are a planned and same trend of not completion will be followed due to low rates.
According to Bayut CEO Haider Ali, the last year was low in terms of sales price and rents but in 2018 more better options are coming up. There will be huge affordable options for the public to own their own house in Dubai. Thus a positive trend would be there with growing economy and affordable options of living.
---