Follow the Tips to Choose a Bicycle from the Right Bicycle Shop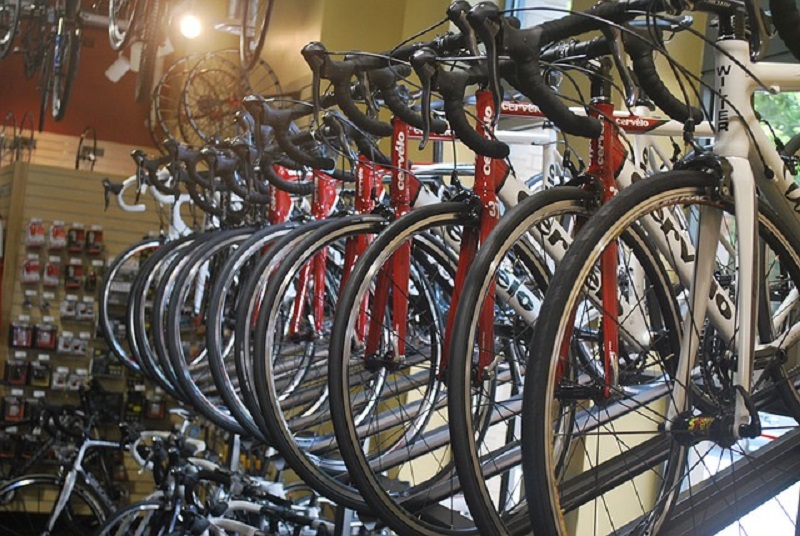 The market these days are filled with varied types, designs and styles of affordable bicycles. Some people want to speed bicycles for races while others want it for casual and everyday usages. There are various tips you can follow to choose the right bicycle from the bicycle shop. Usually, a bicycle shop will have all kinds of bicycles. You need to have awareness and understanding about the different makes in order to select the appropriate one for you.
The frequency of riding or using the bicycle along with the main purpose of having one must be considered while choosing one. Find a bicycle shop which is reliable and have a good market reputation as they will suggest you the right one. If you are buying a bicycle for overall fitness or for basic commute, the choice will differ. Moreover, you need to explore different brands of bicycles, the frame of the bicycle, its color and pricing as well. If you want additional features in the bicycle, then you have to pay an extra sum of money also and hence understanding your requirement is extremely important.
If you want to buy a general bike, then you may find them easily in any of the shops. A reputed and well-established bicycle shop will give you a chance to ride the bicycle before purchasing it. It is a good idea to always give a test ride before purchasing the bicycle as it gives you a  fair idea about whether or not you like it or not.
What are the Different Kinds of Bicycles Worth Considering?
So, you are all set to buy a new bicycle from the bicycle shop. Read below to understand the varied types if bicycles found in the market.
The Mountain Bikes: Mountain bike is the first and foremost kind of bicycle that is perfect for off-road and rugged terrain. However, you may also use it on the pavement.
Road Bicycle: The road bike is exclusively for the pavement when you want to travel across the city. The Road bike is perfect if you want more speed.
Hybrid Bicycles: Hybrid bike, as the name suggests, is the cross between a road bike and the mountain bike.
A Cruiser Bicycle: If you want bicycle for casual purpose, then look out for a cruiser bicycle. This sort of bike is used by people near the beaches. Any good bicycle shop has a cruiser bicycle due to its popularity.
What is your Budget for the Bicycle? 
Bicycles are available in several price ranges. The starting price may be as low as a rough $80 and this may move up to thousands of dollars even. If you want to stick to a mid-range bike, then go for a bike priced roughly at $400 to $1000. Remember one thing the more price you pay, the better will be its features of the bicycle. High-end bicycle can cost you more than $1000 even. Everything depends on the reason why you need the bicycle for. Talk to the bicycle shop regarding the types of bicycles and the pricing they offer.
How to Save Money on Bicycle Purchase?
If you use the tips given above you might also save a lot of money on the bicycle purchases. If you are in a limited budget and still want to procure a high-end bicycle model, then choose a second-hand bicycle option. Some bicycle shops also keep second-hand products as they are high in demand. Before buying a second-hand bicycle, get it inspected thoroughly to analyses its condition.
By now you must be realizing how important it is to get yourself only the bicycle you require. When a bicycle is bought and you ride it for months you get used to it. Choose a bicycle shop which gives you after sale services and support as well.
---