Glass Display Cabinets in Exclusive Designs & Styles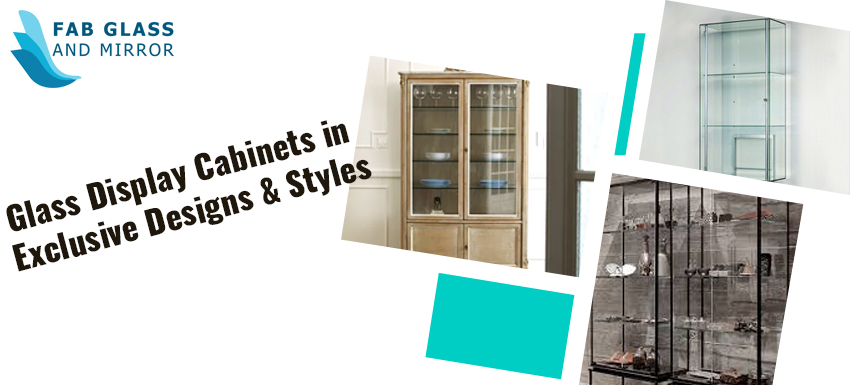 Glass display cabinets in both homes and offices have taken over the contemporary society today. Most people have the zeal to introduce some warmness, uniqueness, and trendiness in their living spaces. Glass display cabinets have become a popular accessory within homes and offices. However, interior designers get faced by the challenge of continually coming up with new designs that meet customer needs. This is due to the ever rising demand for the glass display cabinets within the contemporary world today.
For individuals looking forward to introducing modern and stylish glass display cabinets, it is essential to check on certain primary factors that will help you determine the type of design that is suitable for your home. Having cool display cabinet design within your house will leave visitors wishing they had the same. If you need to introduce such elegance and uniqueness in your living space, then you will need to read through this article to find out more.
Cool Display Cabinet Designs
Some designs are trendy in the market today that every homeowner should know of. The emerging designs in the modern market leave home and office owners lost for choice. The following are some of the trendiest and most common designs for your glass display cabinets that will transform your living space.
Frameless display cabinets
Have you ever thought of having a frameless glass display cabinet in your home? Well, it is possible to have a completely frameless design that will make your home look classy. In the design of an aquarium, interior designers use glass panels to create the display cabinets which are then fixed on low positions to avoid any damage to them. The frameless display cabinets are more delicate than any other type and thus require that experts should install them.
If you are the type of homeowner who is interested in DIY projects, installing the frameless design might be a bad idea for you.  You will need an expert with the right tools so that they can install it in a position that it will not fall off. For most frameless designs they are mounted on their stands. This means that when purchased, they have their stands and are movable to a desired position at any time. Although it is possible to hang the frameless type of design on walls, it is recommended that it should be hung at a low level. This is considered to be safer instead of hanging it at a higher level on the wall. In addition to this, the most preferred glass for the creation of the frameless design is the tempered glass. It is resistant to wear and tear due to its hardness characteristic.
Display cabinets with wooden frames
Having wooden frames today is not just selecting any type of wood to be used as a frame. There are different designs of frames that may be used in the construction of the display cabinets for your home. The wooden framed type consists of wood holding the glass all around. The type of wood to be used in creating the wooden frame should be specially selected. Mostly wood that is well polished and from hardwood trees should be used. If you need your frame to be customized to your specific design, then you should contact experts such as fab glass and mirror. Mahogany frames are the trendiest and will make your glass display cabinets to look amazing. About this, a   homeowner may also use antique wooden designs for the cabinets. This gives your home an artistic look as well as introduces uniqueness. If you are going for the wooden framed type of design, you should avoid selecting wood that is not durable and that which is susceptible to wear and tear.
Display cabinets with multiple shelves
Having cool display cabinet designs requires you to go an extra mile from the norm. Usually, most people consider having cabinets as entailing just having a small-sized type. Well, there is the option of having a large wall cabinet for your home with multiple shelves. This type of cabinet is normally installed vertically on a wall such that there is enough space for display purposes. The many shelves are arranged in a vertical orientation but with a single large door. This cool display cabinet design can be suitable for display in living room areas where you can put invaluable items in the different selves to create an attraction.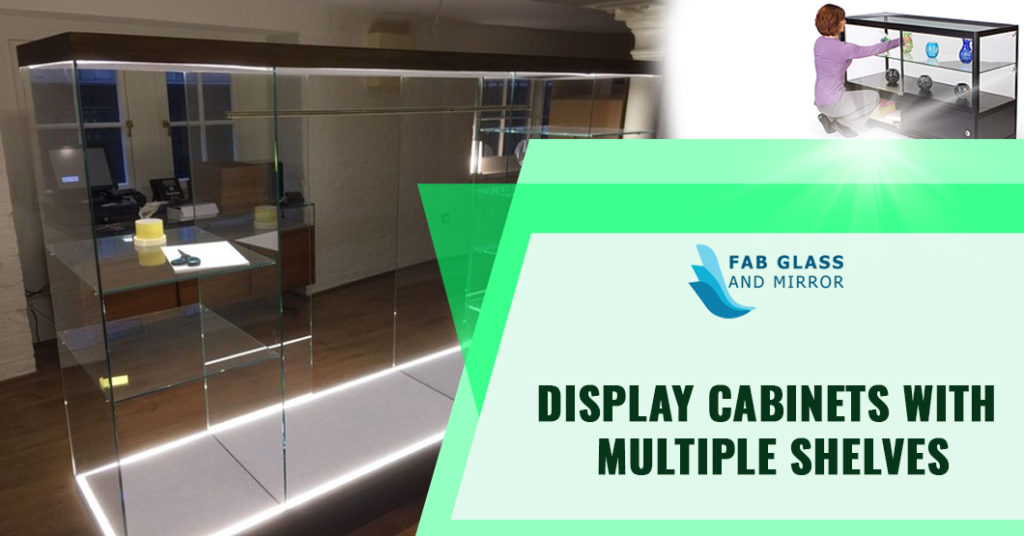 Mirrored glass display cabinets
Having mirrors in any space creates an illusion of a larger space. Most homeowners have always added mirrors within their cabinets to create an illusion of more space. Having cabinet style ideas that go beyond the norm would require your creativity and innovativeness.  How about you introduce a mirror on the interior walls of your cabinet? Ideally, the mirror is mostly installed on the back wall by many designers. Having the mirrors on all the three interior walls of the cabinet can create a whole new dimension. The infinite reflections make them look attractive and unique. The mirrors on either side of the walls of the cabinet reflect each other and form multiple images. If you have items arranged in the cabinet, then you will see multiple images on the mirrors which are attractive and cool. However, the quality of the mirror reflection should be high. The reflection index should be above 60% so that the quality of imagery remains high.
Are you still looking for cabinet style ideas for your home? Having either of the above-discussed types will transform your livings pace from that traditional to contemporary look. When deciding on the type that you want for your home or office interior, consider the theme of the house. You cannot have a design that conflicts what your house has been themed to look like. For instance, if you have a brown house theme, having the wooden frame of your display cabinet painted with another color would be conflicting. Consider checking for more cabinet style ideas from fab glass and mirror.
---