Home Gym Guide for Building Your Workout Place
Training at home gym can be as efficient as in a commercial gym if you have space, equipment, and knowledge to train correctly. In commercial gyms, sometimes you can't even come to the machines, and often you are limited with the number of trainings per month.
And with the at-home gym, you will avoid these issues. Home gym investment will pay off very soon if you have a serious intention to exercise regularly. You can even workout together with family members or friends if you need a fitness partner.
But if we ignore the practicality and the cost-effectiveness that the workout at home brings, the lack of motivation can be as a significant disadvantage of at-home training. People are more relaxed at home gyms as there is no strict coach to control them, and they are not time-limited. So even if they skip one set of exercises, no one will bother them.
Where to Start
Building a home gym can cost you a lot, but doesn't have to. Your budget is a placeholder, but to start equipping and training, you don't need to spend a lot of money or wait until you buy every device you've dreamed of. Over time, you'll upgrade your home equipment.
Look for equipment in ads or fitness stores, and focus on devices for home use. Those used in commercial gyms usually are labeled as 'professional equipment,' meaning they are more durable but more expensive. But if your local gym sells out some machines or weights at a reasonable price, maybe you can find something for your workout place.
You can make some things on your own. If you are handy with materials and tools and are in DIY projects, make yourself a stepper, pair of dumbbells or a weight bench.
Home Gym Starter Pack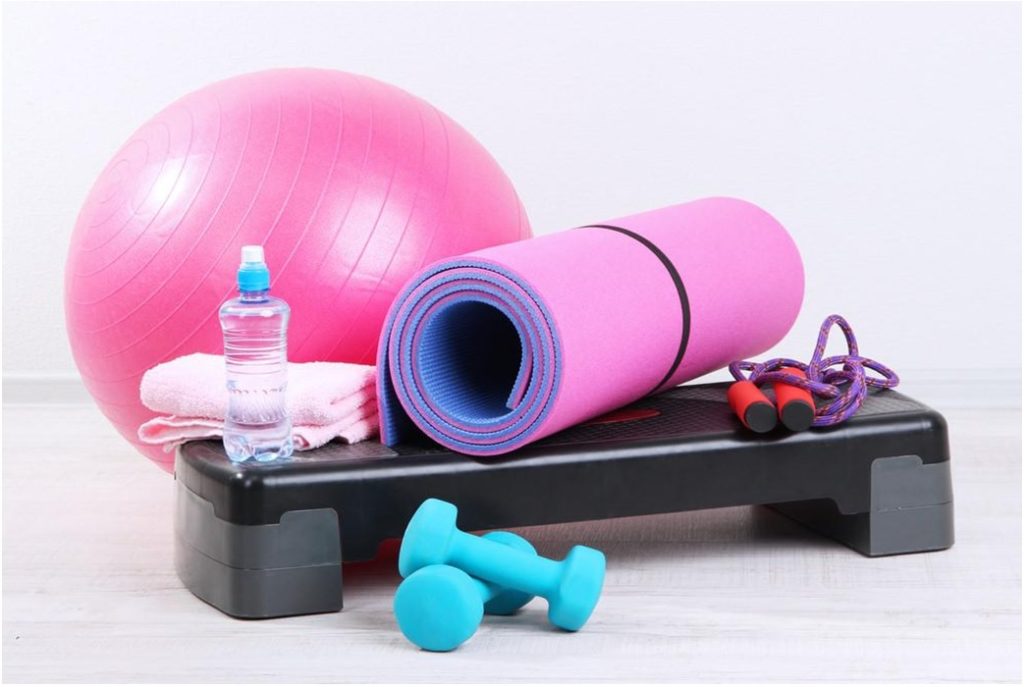 Start with the essentials that don't have to cost a fortune. Some workout accessories, like ropes or hand weights, can be found at off-price or big-box stores at meager prices. Some parts of the equipment don't even have to be new. If you search the Internet, you can find used kettlebells or dumbbells at quite affordable prices. Of course, thorough washing before use is a must.
What must necessarily be new are the yoga mat, balance ball, foam roller, and resistance bands. You don't have to go to the specialized gym equipment stores; these can be found in every retail store. These workout accessories you need for stretching, and you can also use them in exercise.
Don't forget the mirror, if the size and purpose of space allow it. If you have the entire room for your home gym, put mirrors on opposite walls. A look at yourself while exercising contributes to higher motivation. It's a good idea to have a particular shelf for water bottles, towels, cleaning products, and other little things you need for a workout.
How to Make the Most of Home Gym
A combination of cardio and strength exercises brings the best exercising results. So for beginners, the most significant investment in the home gym should be the purchase of a treadmill, an elliptical machine, or a bike. You can find devices intended for recreational use for less than a thousand dollars.
Although running or fast walking can be ideal cardio exercise, these devices are a great choice when the weather conditions do not allow cardio in nature. And jogging around the apartment is definitely not a good idea.
A home gym is a great way to get rid of negative energy and bad emotions. Get yourself a punching bag, and you will always have where to wreak your anger. Stand, mobile bags are an excellent solution for your workout area, as you can move them wherever you want. By the way, punching style workouts are a great way to burn calories. So abort your search; these exercises are a great way to let off steam, and shape your body at the same time, as seen on this page.
If you are a quitter, this article is not for you. But if you are persistent in the intention to have a great beach body this summer, and you want to get a workout routine, you can build a gym in the coziness of your home and use it whenever you like.
---