How Much Do You Know about Gynecology 2D, 3D And 4D Ultrasound Scan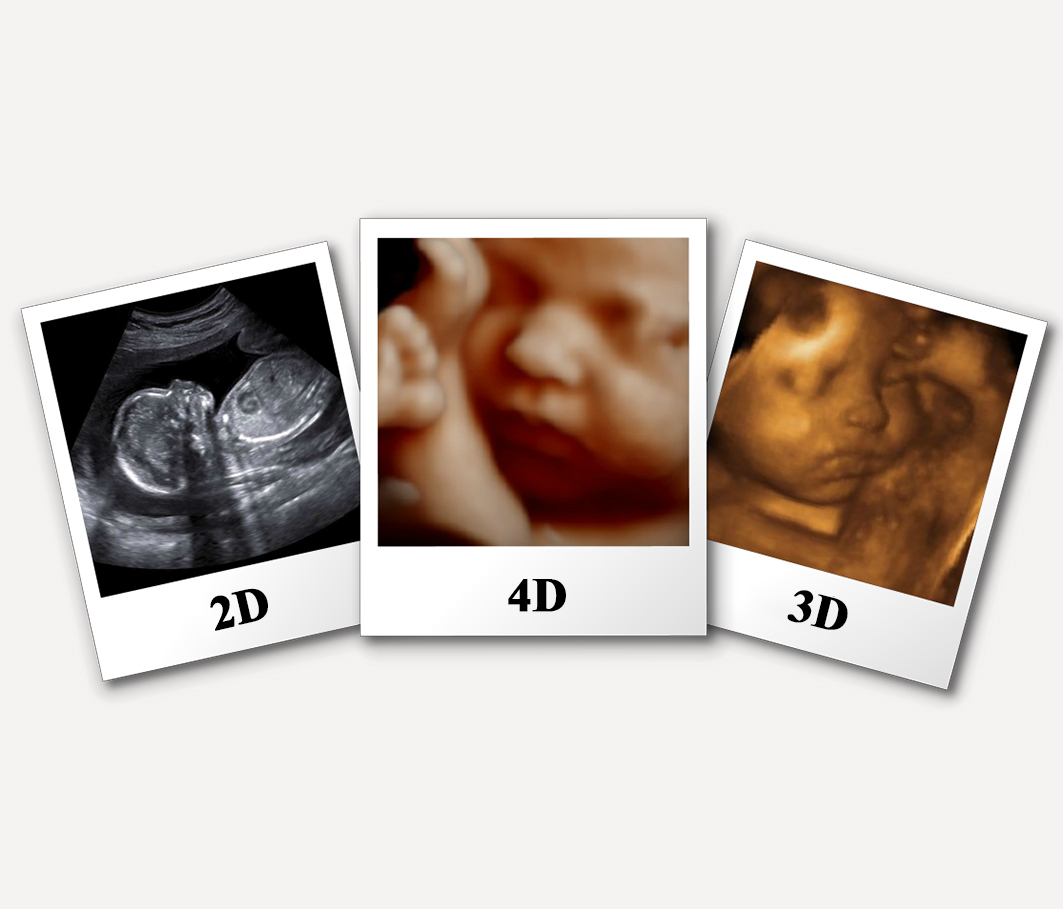 Pregnancy is an important period of a woman's life. Parents like to know the health and progress of the baby at different intervals. Gynecologists use different ways to check the growth of the baby. An ultrasound scan is commonly used to do so. 2D, 3D, and 4D ultrasound scans are used to get a variety of information about the baby. This article discusses 2D, 3D, and 4D ultrasound scans. Please click here to learn more.
Advancements in Ultrasound Scan
In the past, the 2D ultrasound scan was the only options and it is still used most of the facilities. Actually, two-dimensional ultrasound is an easy way to screen and diagnose the structural abnormalities of the fetus. However, advancements have been made in the field and 3D and 4D technology are also used these days. It is true that 2D scanning allows visualisation of static images while 3D and 4D imaging add a further dimension to the fetal study by allowing interaction with volume data sets to examine anatomic structures of interest in planes of section.
The Fetal Face
The examination of the fetal face has been made easier by 3D ultrasound. Both gynecologists and parents can get benefited from this wonderful technology. The images produced by this technology can easily be understood by an expert and an ordinary user. Moreover, yawning, tongue protrusion and other facial expressions can be studied by 4D ultrasound.
Fetal Central Nervous System
There are not enough research studies that compare 2D and 3D ultrasound for studying the central nervous system. The fetal neurosonograms normally consists of 2D images due to sharper resolution. However, the 3D ultrasound has the following benefits:
Enables to visualise the 3 horns of the ventricular system in a single plane.

Tries to increase the speed of fetal neurosonograhpy's 2D transvaginal ultrasonography.

The location, severity, and extent of abnormalities of the central nervous system can be determined.

Makes it possible to visualize and reconstruct the corpus callosum in the sagittal plane from volume data sets.
3D/4D Ultrasound of the Fetal Lung and Thorax
The following issues can pose the risk of pulmonary hypoplasia:
Skeletal dysplasias

Diaphragmatic hernia

Preterm premature rupture of membranes (PPROM)
The affected lung's residual size defines prognosis. A research study has compared MRI/2D ultrasound with 3D imaging to evaluate the fetal lung in normal pregnancies. It has been found in this research study that 3D- obtained lung volumes were comparable to MRI measurements in normal fetuses.
3D/4D Fetal Echocardiography
25 to 39% of fetal cardiac anomalies can be detected using the normal 2D ultrasound screening. The right ventricular outflow tract (RVOT) and left ventricular outflow tract (LVOT) should also be examined to improve the screening. This approach can help improve the detection rate up to 57%.
Spatiotemporal Image Correlation (STIC)
The doctors need to examine the fetal heart rate in motion but the temporal resolution of the image is limited with standard 3D scanning. It is further complicated by motion artefacts. Cine-loop playback has a disadvantage – image acquisition and cardiac cycle are not synchronized.
Fetal Cardiac Function
To evaluate fetal cardiac function, different techniques are available including but not limited to:
Doppler estimation of stroke volume

2D and M-Mode estimation of stroke volume

STIC can also be used to calculate the stroke volume
Since there is yet no gold standard to evaluate fetal cardiac function it seems that M-Mode to evaluate ventricular shortening fraction and Doppler of the precordial veins is important methods to use.
Limitations of 3D/4D Ultrasound
The technical aspects influence the image quality.

Entire ventricle's visualization is required for STIC.

Most of the doctors only know about a 2D ultrasound.

There is room for error in 3D and 4D ultrasonography.

The person needs special training to perform these scans.

To obtain the volume, the fetus must be quiet for at least 7.5 seconds
2D, 3D, 4D: the End Result
In the end, we can say that 2D, 3D, and 4D ultrasound scans can be used to obtain vital information about the fetus or baby. If you are pregnant or your wife is pregnant, you can get valuable information by taking an ultrasound scan. Visit your gynecologist if you want to take ultrasound scar or want to learn more about it.
---