How the First Message to the Girl Should Look like | Ok-Dating Relationships & Date Advice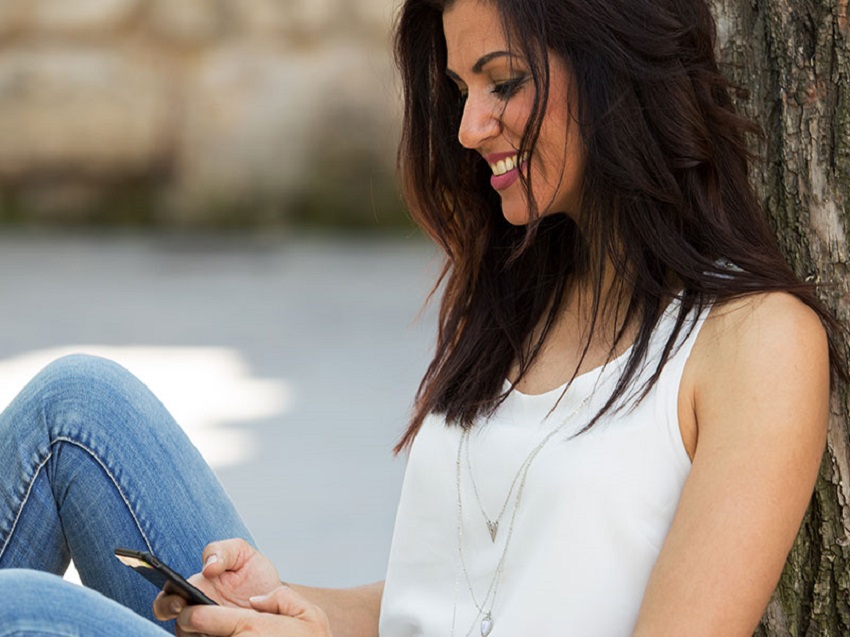 Intro:
Consider the situation. You need to write an opener for the girl. The opener is the first message that opens your communication. This is the first message that serves as a clue for communication. To make sure, that the hook was successful, the first message should be original, which will not look like other messages. If she will get interested in your message, then you will get acquainted and will communicate.
Here you need to come up with something more original than just a phrase: "Hi, let's be friends" or "Hi, you have great pictures."
In this article, we will learn how to compose the very first message to the girl to make her excited about you.
Main part:
Examples of opener can be found on the Internet, but the fact is that over time you must learn to compose them yourself.  If you learn by every situation and for each girl invent something new in your head, then you will not need to read articles on the Internet about how to get acquainted with a girl.
Your first task is to learn how to make hints for communication. So that after the hook you could learn to build communication and know where to build it, in what direction.
To understand how to build a lead, imagine in the profile of the girl's photo, where she sits with her dog, for example, somewhere on the beach.
So, look at this girl, peer carefully, what do you pay attention to?  To smile?  Eyes?  Hair?  For example, ask yourself, what would you write to her?  "Hello, you look awesome?", "Hello, you have a cool dog?", "Hi, you have beautiful eyes, smile, eyebrows?".  The fact is that such a pretty girl receives such messages all the time.  It is necessary to understand that when you write a beautiful girl that she is beautiful, you raise her status in her eyes, she knows it and so, she already received messages about it before you.  She will respond to all your compliments with: "Thank you" or "Thank you, I know." 
This way could be used to manipulate the man. Unfortunately, the prerogative of manipulation belongs to women. The reason is that men are used to getting what they want by force, while women, fragile creations, had to find another way. You need to learn how women manipulate men in order not to be scammed.
You, in the end, will not be hooked.
In such cases, you need to behave on an equal footing with the girl, even if you think you cannot be as attractive as she is, but the main thing is self-confidence.
I have pointed out 14 hooks of those that I came to notice, maybe you will see something else in her photo, maybe the sea, somewhere behind her, it can be anything, but now we are talking about a specific, albeit imaginary, photo on the beach.
1.    Eyes
2.   Hair
3.   Eyebrows
4.   Smile (lips, teeth)
5.   Shirt
6.   Legs
7.   Dog
8.   Shorts
9.   Nails
10. Sand
11.  Accessories
12. Rings
13. Bracelet
14. Mountains
If we consider that guys pay attention to the eyes, hair, eyebrows, smile first of all, and then we can assume that more often they write about her beautiful eyes, smile, etc.
How about all the other hooks? Clothing? What about the dog? She hugged him so tightly that she has a special interest in this pet, maybe it's her own dog, maybe it's conceived this way for a photo shoot, but the hook is very good. Pay attention, that I noticed rings and bracelets almost in the last place. She loves accessories; it can be noticed by their number on her hands.
Example of opener:
Hello, you so firmly pressed your pet to yourself that I began worrying about him because of such a big number of jewelry on your hands definitely left prints on his body.
She will not be able to reply to this message:
"Thank you, I know", or "Thank you", she will need to respond in detail if she, of course, reads your message.  I do not show interest in her person, and at the same time I show subtle care to the pet that can be her.  The fact is that in America girls buy themselves pets just for this to get acquainted.  You go up to her, you say:
"Wow, what a cool little dog you have" and so on ….  but I digress.
Now think up your unusual opener, and here's the 14th point, where the mountains are, I've noted it for a reason.  It is better not to touch the mountains, it is better to touch what is connected with it in the open room. If you say:
"I know that mountain, I was on it", she will say to you:
"Good" and this will end the communication.  But if she was on that mountain, that's another option.
So you texted her, she answered you and what's next?  What to write to her next?  Ask:
"How are you?" Think about it yourself, you just made her answer you, with what you originally approached the acquaintance with the girl. And then immediately trivially translate the theme into a template that is used by everybody, you need a different strategy.
What should I write to the girl in the second message?
The first message, we dismantled, and what to write in the second message to the girl?  Suppose you wrote her an opener in the first message, she answered it, the second message should also be an opener.  That is, you continue to get acquainted at the same pace.  You started an original acquaintance, you must continue it, so as not to slow down the pace of communication.
First message – Me (OPENER): Hello, you clamped your pet so tightly that I began to worry for him because such a quantity of jewelry on his hands definitely left marks on his body.
She can answer anything here, well, let's try a couple of options:
# 1.  She: This is not my dog, it's my friend's dog, and I took it to a photo session. The second message is: "Me (OPENER): You look good together, I suggest thinking about taking this charming pet to your guardianship."
# 2.  She: I took it lightly, it seemed wrong to you. The second message – Me (OPENER): How did I not immediately feel your concern for him and how often do you walk on the beach?
The rule of the first messages to the girl.
Remember, the rules of the first messages.  They certainly should not be vulgarity or any hints of bed scenes.  Even if you set the goal of sex initially, your communication should seem more to the girl than a manifestation of your open wild fantasy.  There are no easily accessible girls, even prostitutes are not given to everyone, remember this.  Be tactful and attentive, notice every detail of her wardrobe and everything that is next to her, even the most insignificant detail can be beautifully beat and turn communication just into a storm of pleasant surprises on her part.  She will definitely notice your special attentiveness.
The first message should be such that the girl could not answer: "Yes" or "No", so that your message at least would poke on a detailed response from three or four words. Your first message should not have an error, because at the beginning of communication the girl can immediately be disappointed.  If you are not sure of your spelling, use the editor, Microsoft Word will come off for spelling check. Do not put her above yourself, she is the same as you, so sprinkling her with compliments in the first message is prohibited. Choose those who are online. Do not be obtrusive.  It's like fishing, in which you throw a fishing rod, on which the fish should peck.  You throw a bait and wait until your girl bites on your bait.
---