How To Choose The Best Way To Sell Your Car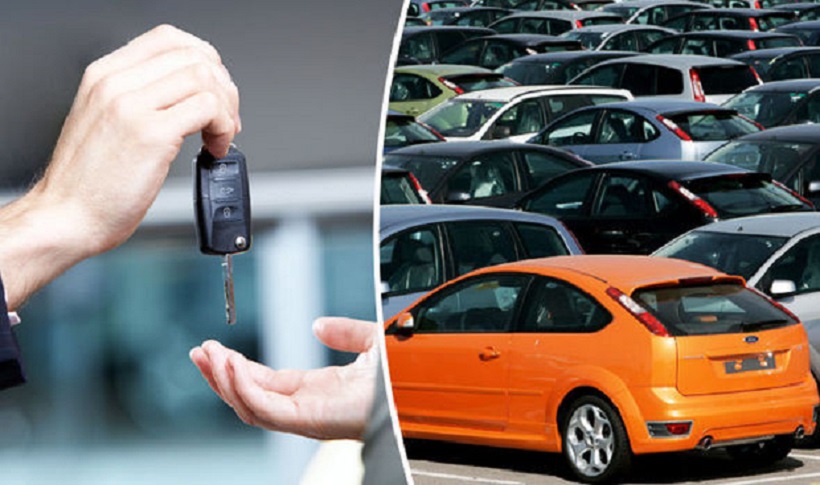 Want to get rid of your car? Or want to make cash from your old pristine car? There are different reasons for selling a car. Some people sell because they just want to buy a new model, some sell because their old car is now dangerous and putting their lives in harm and some choose this option because it needs three or more trips to the mechanic shops in a month and running the driving experience. Whichever your reason to sell your car is, getting the best deal for it with respect to the condition or state it is currently in is very important.
Making a decision of selling a car is not difficult but choosing the right way that ensures a great deal can be very tricky. There are multiple sources or choices for selling used cars, that's why sellers get overwhelmed. Every method has its own rules, pros and even cons. So, sellers need to understand different methods so they can easily choose the best option. This article highlights different methods that will help you in choosing the best way to sell your car.
First, Determine The Value Of Your Car
Getting a realistic price estimate or having the actual value of car in mind is important before choosing the best way for selling. Because it will help in making a reasonable offer and increases the chances of getting a better deal. Determining the car price is not difficult today. You can easily get the price quote by visiting different car deals or companies or do it even sitting in a home by filling the car details in an online site. If your car or vehicle is too old or even broken down and damaged beyond repair, there are yet options to have it removed from car removal services that also value it according to its condition. These companies pay on-spot cash for their purchased vehicles as well. There are multiple companies and junk car removals offering online services and price estimate.
Selecting The Best Ways To Sell A Car
Sell Your Car Privately
Selling a car privately can be difficult in terms that it is time-consuming and requires a lot of efforts on your end. But it is best to sell your car because by selling privately you might get more profit and money than the other methods.
First of all, you have to advertise your used car by publishing classified ads in local newspapers or posting ad online or on different social media platforms. There are several online websites where you can buy and sell used cars.
Be sure to add accurate details in the ad and give a number so the interested buyers can easily contact you. Keep in contact with the potential buyers via email or phone. Moreover, you also need to be present and arrange a place for viewing and test drives. Be cautious and remember to choose a safe payment method to avoid frauds.
Using Online Car Selling Companies And Sites
Now it is easy to sell car online while sitting in the home. Similarly, you have to post the ad on the several online platforms where people buy and sell their cars. It is a more convenient to reach the potential buyers but has the same concerns like dealing all interested buyers and testing cars that of selling privately. But the advantage is the online automobile selling and buying companies can provide price quote just by filling an online form available on the site. If seller is interested then they proceed further.
Selling To Car Wreckers Brisbane
Trading in with scrap car removal companies is the best option if your car is not a good condition. Then the by selling the spare parts to the mechanic and car scrap to the car wreckers to make the most of your car. The car wreckers and junk car removal companies offer a better deal or suitable amount that's why many sellers consider this option. These junk car removal companies should only be valued when your car is in a too worse condition to be resold for use. If there is a chance to have it repaired as well, that is what you should try to do first. However, for completely wrecked or broken down cars, the best option is to get them removed with these cash for cars companies.
Trading-In Your Car To The Dealers
Selling to a dealer is the most convenient way because it requires less effort and work than selling privately. Search the dealers in your area and get a price estimate. It is an easy way but usually dealers do not offer a suitable amount that you might by selling privately. However, sellers can negotiate price depending on the condition of the car to get a suitable amount.
---