How To Get A Fabulous Investment Property On A Tight Budget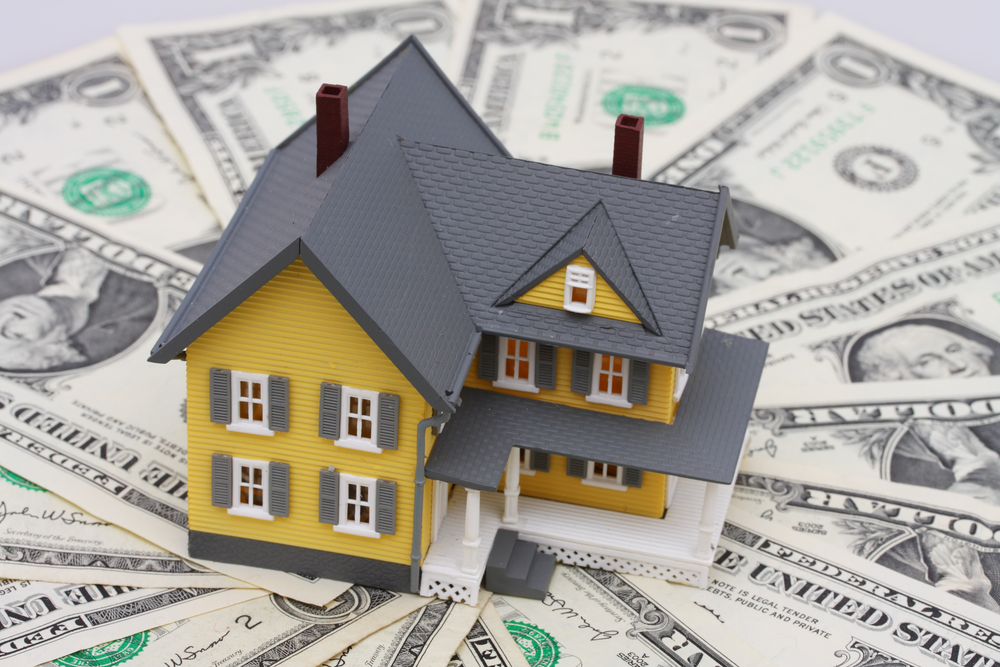 Investing in real estate never backfires and can always guarantee a profit. The thing is, more often than not, you have to invest a lot in purchasing the lot as well as getting it ready for rent or sale. Sometimes you don't even end up making much of a profit, which can really put a damper on things. To avoid all this stress and get a fabulous investment property even on a tight budget, you can follow some foolproof advice. It's bound to make you some money and further equip you to deal with future investment properties on your own.
1. Invest in lots and land
If you're just starting out and have a fairly low budget, you can invest in lots and lands. They're very inexpensive and can be found just about anywhere. The holding costs are cheap and the bills will go up a hundred dollars max. The only downside is that you can't really get rent benefits from empty parts of the land. Though, you never know, you may be able to find someone in need of renting an empty lot. Whatever the case, an empty lot holds a lot of potentials.
You can invest in it bit by bit over time as you earn more money, then sell it for a real profit. If you're going in another direction, you can use it to invest in your future dream house. Finally, you could also just make something out of it, clean it, and restore its natural beauty then sell it to someone else and move on to bigger fish. The worth of your empty lot will be determined by its size and location, so the more favourable those are, the more money you'll be able to make.
2. Be patient
You don't have to invest right this instant. If you rush your decision you can end up with something you don't like or can't sell easily. Give the process time. Keep track of the properties on more than just one site and wait for the perfect opportunity to arise. Sooner or later, you'll stumble upon a fabulous property that's on sale for a steal. Then, you can swoop in and sell or rent it for a fair amount of many, thus making your profit. Your time waiting for this opportunity shouldn't be spent in vain. Use it to increase your savings and have even more money to spend.
Having enough for the deposit can be crucial in the moments when a property arises because you're not the only one keeping an eye out for it. It will come down to who's quicker, and you'll be able to act immediately because you will have saved enough deposit money. If the wait draws out, you can start putting that fund towards increasing your current budget. With that increase, you'll be able to afford a wider variety of properties, which is also a bonus. There's a reason we say that good things come to those who wait.
3. Fix and flip properties
One other way to earn some money investing is by buying cheap and rundown properties then completely renovating them. Before you do, though, pay attention to tax depreciation. Some investors deliberately look for lower value properties just so they can qualify for the depreciation. If there's general wear and tear on the property, you're bound to qualify. Still, it's advised to check with companies like WRC Quantity Surveying as they'll be able to tell you for sure. This way you won't get in trouble with the law and will be able to reap those tax benefits.
This might end up saving you some cash which you can spend on further renovating your new property. Finally, it's going to look absolutely fabulous and you'll be able to sell it for a real profit. With this process, you'll be investing a lot less in the beginning, but gaining a lot more by the end. In fact, some investors focus solely on this method as they find it the most profitable. Of course, the choice is up to you, but it doesn't hurt to try.
4. Partner up
Getting a friend to tag along is also one way to make a good investment on a tight budget. This way you can spring for an already amazing property but spend only half of the wanted price on it. Of course, working with a friend also means you'll be cut off of all the autonomy of decision making. You'll have to figure everything out together. That's why it's important to choose a trustworthy and responsible companion, such as yourself. It'll make for fewer disagreements and end up making both of you a huge profit. On the other hand, this method is great for removing some pressure of off you. If done correctly, you'll end up with a fair amount of money and you'll have made a quality investment with your friend.
Then, you can simply repeat the process and find another property you would both like to invest in. This is one of those methods that pay off in the long run. It's also great for those just starting out, as you'll get the gist of it with someone else by your side then decide if you want to pursue this path on your own. This is why it's advisable to choose a partner who already has some experience in investment so that they can easily show you the ropes.
Conclusion
As you can see, getting a great property on a tight budget isn't impossible. All you need is some persistence and patience. Without those components, your search won't be fruitful. So don't forget that no matter how dark things are looking right now, you can turn things around at the right moment. Keep your head up and let your confidence show. It's bound to put you at the top of your game. We're confident these tips will help you land an amazing property on your budget in no time.
---