How to Make an Ideal Care Label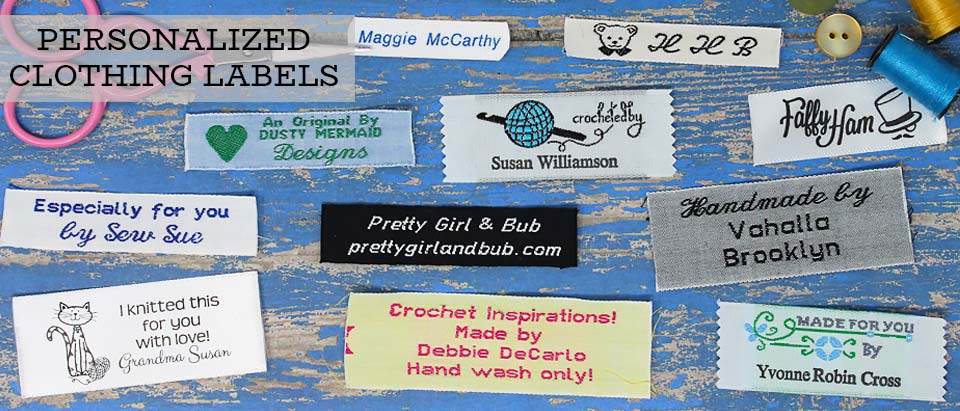 We always want our favorite clothes to last long but that is possible if we follow some ground rules. These are mentioned as care instructions in the clothing labels and most of the consumers count on it to ensure they get the best out of the product.
If you are reading this then probably you are planning to launch a clothing line business or you wish to improvise on your branding capabilities. Go through these guides and tips to make sure you create the ideal care label aligned with your business requirements.
What type of care label do you want?
There are different types of labels that can be used to define your brand value. Some of the most preferred ones are woven, printed, satin, and adhesive care labels. Let's have a look.
Woven labels: The care content is sewn in high-quality thread in a loom to support maximal durability even after the products are washed frequently.
Printed labels: This is one of the most of the most popular type of care labels because of its cost-effectiveness. These are made of high-quality ink and are available in an array of finishing touches including semi-glossy, glossy, matte, etc.
Satin labels: Satin labels are polyester based and can be woven or printed. These care labels can be ideally used for any items that are susceptible to harsh conditions.
Adhesive labels: Also known as pressure sensitive labels, adhesive care labels might not be recommended for garment labels but can be an excellent choice for items such as furniture, Industrial products, Bottles, Glassware, Medical Products, Promotional items, and others.
Hangtag: Hangtags are separately affixed to the products with relevant information. They are usually thicker and stronger than other clothing labels and you can make use of a hangtag to make your care content stand out.
What types of Care label symbols you should include?
Care content may include instruction related to washing, drying, bleaching, ironing, dry cleaning, and temperature. Read more to use these for your products accordingly.
Washing: Use appropriate symbols to indicate if the product should be normally washed, machine washed, hand washed or 'do not wash'.
Bleaching: A triangular symbol is suggestive of bleaching.  A triangle with an X sign indicates 'no bleaching'. Other instructions include 'Bleach when needed', and 'Nonchlorine bleach when needed'.
Drying:  An enclosed circle depicts different types of drying instructions such as 'Tumble dry normal', 'tumble dry gentle', 'tumble dry with permanent press', etc.
Ironing: A tiny iron symbol represents iron press instruction such as 'Steam or Dry iron', 'Do not steam', 'Do not iron', etc.
Dry cleaning: 'Dry Clean' is represented by a simple circle; a circle with A means 'Dry-clean any solvent'; a circle with F means 'Dry clean Petroleum solvent only'; a circle with P means 'Dry clean any solvent except Trichloroethylene'; a circle with a big X on it means 'Do not Dry-clean'.
Temperature indicators: A single black dot means 'Cold/low heat'; Double black dot means 'Warm/medium heat'; Triple black dot means 'Hot/high heat'.
Find out more about custom care labels.
---