How to Make Your Business Stand out at Trade Fairs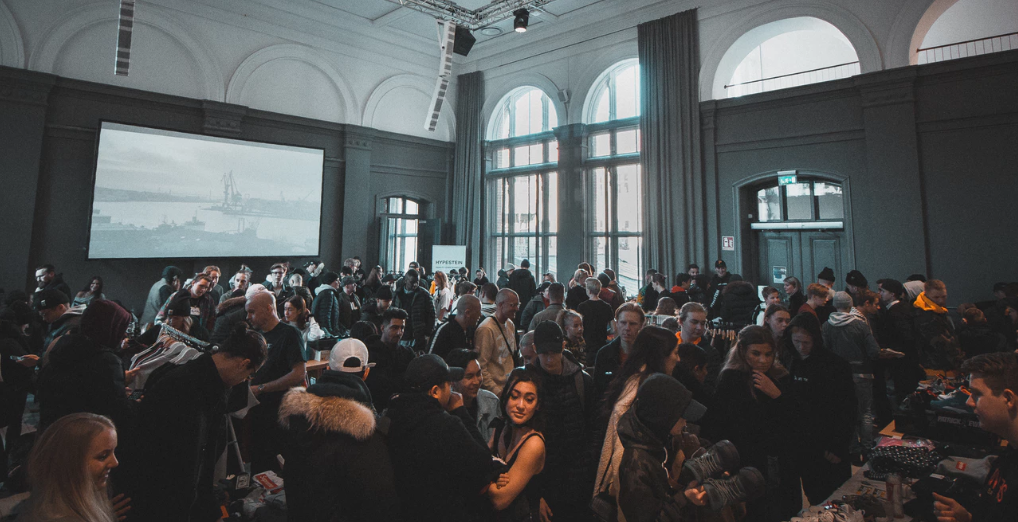 Business owners are constantly on the lookout for how they can promote their company more effectively. Besides implementing digital marketing strategies, they are also turning to more traditional methods of advertising. One of those methods is taking part in a trade fair.
Attending trade fairs presents a great opportunity for growing your brand. However, you should keep in mind that just showing up is not enough to draw attention. So, if you too are choosing to boost your company's visibility this way, here are some tips on how you can make your business stand out at such an event.
Spread the word on social media
You are probably aware of the importance of combining digital and offline ways of marketing, so why not apply it here? Create an event on your Facebook page and spread the word on Twitter and whichever other platforms your business is on. When your followers decide to attend the fair, their friends might also hear about your company and decide to tag along – which is great for boosting your audience.
Furthermore, people who follow you online might want to meet you in person. Maybe they have some more questions about how your business works or they prefer seeing your products and services up-close before they make the decision to work with you.
Choose the right people for the job
Partaking in a trade fair is no small task. Seeing as how there will probably be a lot of visitors, you cannot expect to do everything on your own. That is why you have to bring a few people along to the exhibition. The number of employees you will choose will depend on the size of your business and the presentation you prepare for the show. For example, if you have a new product to introduce, you should have enough people to perform a demonstration of how it works.
Furthermore, who you decide to bring also plays a huge role here. First of all, check with your employees whether they are up for something like this. You do not want to force someone to go if they will be of no help at the event. Additionally, look for people that are more outgoing and communicative. At a trade fair, you need someone who can easily attract visitors, keep the conversation going and potentially persuade them to make a future purchase. A friendly face representing you at the exhibition will be a huge plus, so make sure to carefully choose who to bring.
Make sure to network
Trade fairs are a great place to make new connections. You should go into this with a healthy mindset and keep your eyes open as you never know where you will find someone you can work with. Don't look at other participants as competition but as potential partners. Furthermore, some people might even be looking for a job, so keep that in mind as well when networking.
To make sure potential partners and customers remember you, create unique business cards and give them to people you talk to. The cards should include your basic information, website, e-mail and phone number so that they can contact you if they have more questions. Moreover, instruct your staff to give out cards to your booth's visitors as well.
Offer contest and promotions
Seeing as how everyone likes free promo stuff, this is a great way to attract visitors. Find something you can give out for free, such as branded caps, mugs, bags. Other things people always appreciate are free pens and notepads, so keep that in mind as well. On the other hand, you can also organize a contest for something more valuable like a product or service, depending on what your company does. For example, ask them to fill out a form or give you their business card to enter the competition. You can draw the winner near the end of the day.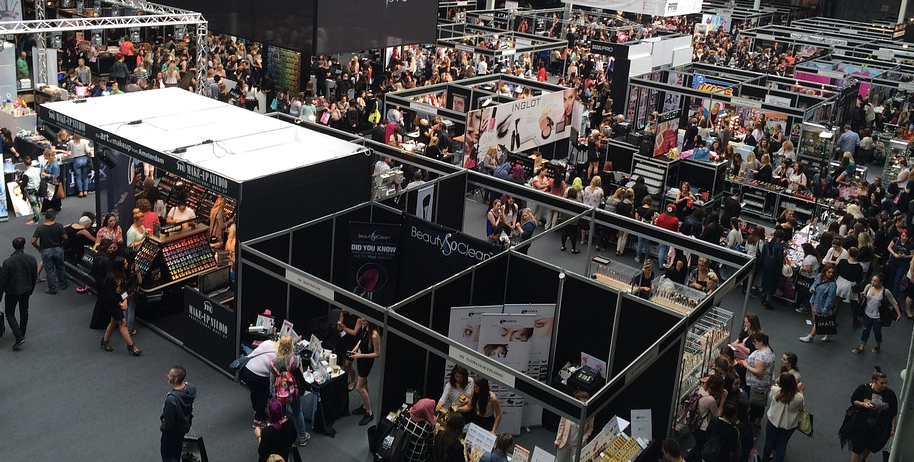 Provide snacks and drinks
Think about having refreshments at your stand as well. Try to come up with a theme for your drinks and snacks – something that matches your company culture. Furthermore, if you brand your packaging or attach business cards to it, your potential clients will have something to remind them of you.
Create an eye-catching booth
The most important thing for attracting visitors is an eye-catching stand. Therefore, to make your booth more inviting, you should come up with a creative idea that will draw attention. Look for companies that allow you to print personalized counters, banner flags and media walls. Getting directional signs to show people the way is also useful. Furthermore, invest in portable brochure holders so that people can find out more about your business from the pamphlets you put there.
As you can see, trade fairs can bring you a lot of new opportunities, whether it's useful partnerships or loyal clients. That is why you should not neglect the importance of doing your best to stand out at these events.
---