How to Properly Wear Cropped Jumpers in Winter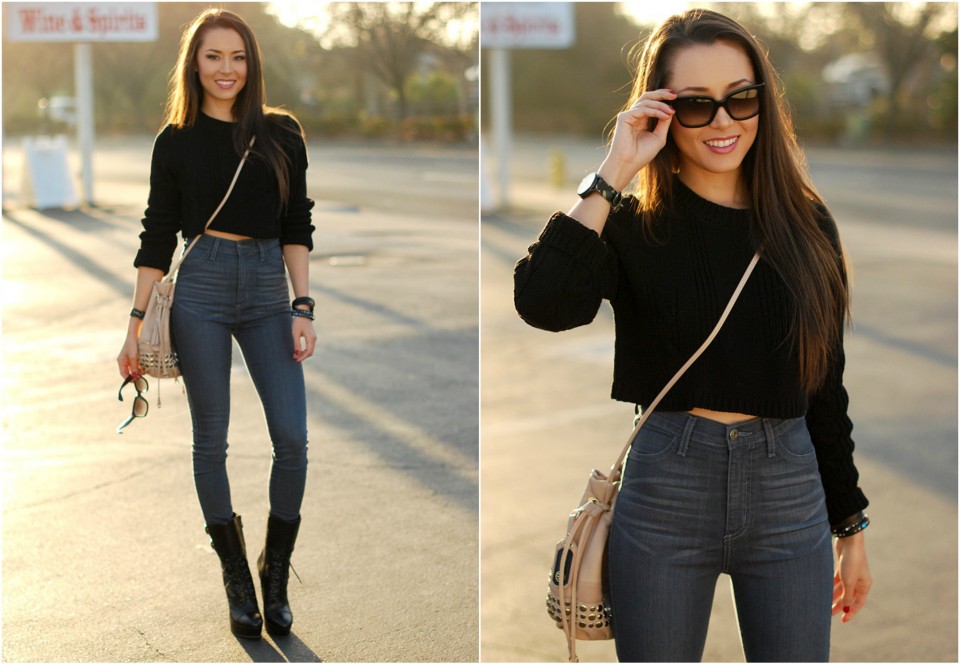 The cropped jumpers are so much in trend for winter and they look simply attractive and are more fascinating. Due to its attractive appearance and look, the majority of the people wish to have it in their wardrobe. However, the major issue that most people face is how properly to wear a cropped jumper especially in winters to look classy and fashionista.
There are several unique ideas for wearing a cropped jumper properly in winter, which at the same time appears more eye-catching. Especially for winters wearing an oversized jumper paired with high waist jeans look extraordinary classy. Moreover, it feels so comfortable to one for winters to make winters cozier.
Other than that, wearing a cropped jumper with a feathery jacket forms another amazing look that simply appears attractive. Keeping in mind these few looks there are tons of other attractive looks you can create by wearing a cropped jumper properly. Some of the very common yet amazing and attractive looks you can create by wearing a cropped top properly are as follows:
1-  

A Cropped Jumper with Fur Jacket and Skirt
For creating this amazing look, all you need to have is a fur jacket, a skirt, a pair of leggings and ankle boots. This appears to be the most simple and easy to carry look. Wearing a cropped top under a fur jacket with a skirt and pair of leggings and ankle boots is one of the simple ways to carry a cropped Jumper.
Moreover, anyone can easily create this look even not having proper training is not necessary to create this look. All you need is just a little concentration.
2-   A cropped Jumper with a peplum skirt
This is another unique way of carrying a cropped jumper. Combining it with a peplum skirt and long boots is a good idea. This will create an amazing yet a minimal look, which everyone can easily afford. No need to do extra efforts for creating this look, anyone with least fashion sense can create this look easily with fewer efforts.
This is the best affordable look without any external efforts and always appear classy. Therefore, it is one of the highly suggested look using a cropped jumper.
3-   Oversized Jumper with high waist Jeans
This appeared to be such a classy minimal look yet very attractive. You just need two items, an oversized jumper, and jeans. Wearing an oversized jumper creates a cozy vibe, perfect for winter. Moreover, wearing an oversized jumper with jeans and ankle boots always look so fascinating and eye-catching.
This is one the best way to carry a jumper for winter in a proper way, effortlessly and easily. Moreover, this one look is highly in demand.
4-  

A cropped jumper with palazzo pants
Another minimal, attractive look that simply appears more fascinating and cheap is pairing a cropped jumper with palazzo pants. This is actually one the cheapest affordable look and anyone can easily have it in wardrobe. Creating this amazing look, you simply need a pair of palazzo pants and a cropped jumper.
Here your look is ready to go with less effort and less time. What else a person needs rather than spending less money and appear more attractive. This one look will help you to fulfill this wish.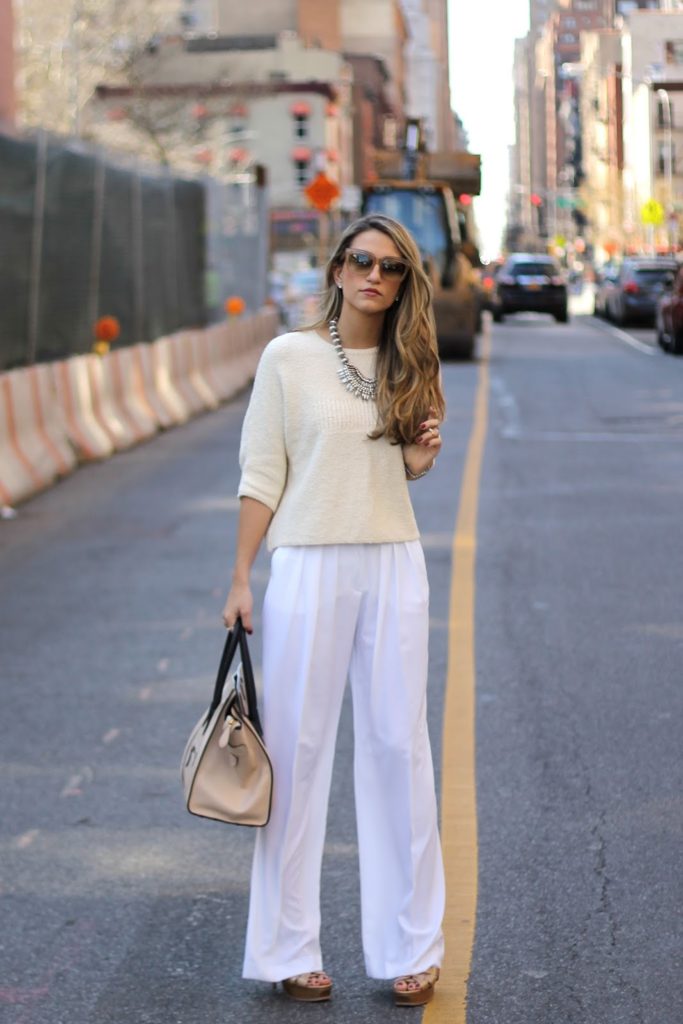 5-   With a plain white shirt and Straight Pant
This look is for those who simply want to revive the office appearance by looking attractive. For this look wear a plain white shirt underneath a knitted cropped jumper and combine it with a straight pant. Here your look is complete that is super amazing and super attractive. Moreover, requires less effort and less time.
This look is one of the best attractions and highly in demand as well as the majority of the people simply love to have this look on regular days and for meetings as well.
6-   A floral printed cropped jumper with high waist jeans
Another attractive looking combination of the cropped jumper is with high waist jeans. Paring a floral cropped jumper with a high waist jean is something more in demand and people highly prefer this look. This look always appears so classy and a person carrying this look appears more into the fashion. Moreover, shows the deep bond of a person with fashion.
7-   A cropped jumper with a leather jacket
This is something very simple yet classier. Wearing a cropped top underneath a leather jacket and pairing it with jeans results in creating a simple attractive look. As this look is easy to carry at the same time easy to afford. Therefore, the majority of people highly prefer this look.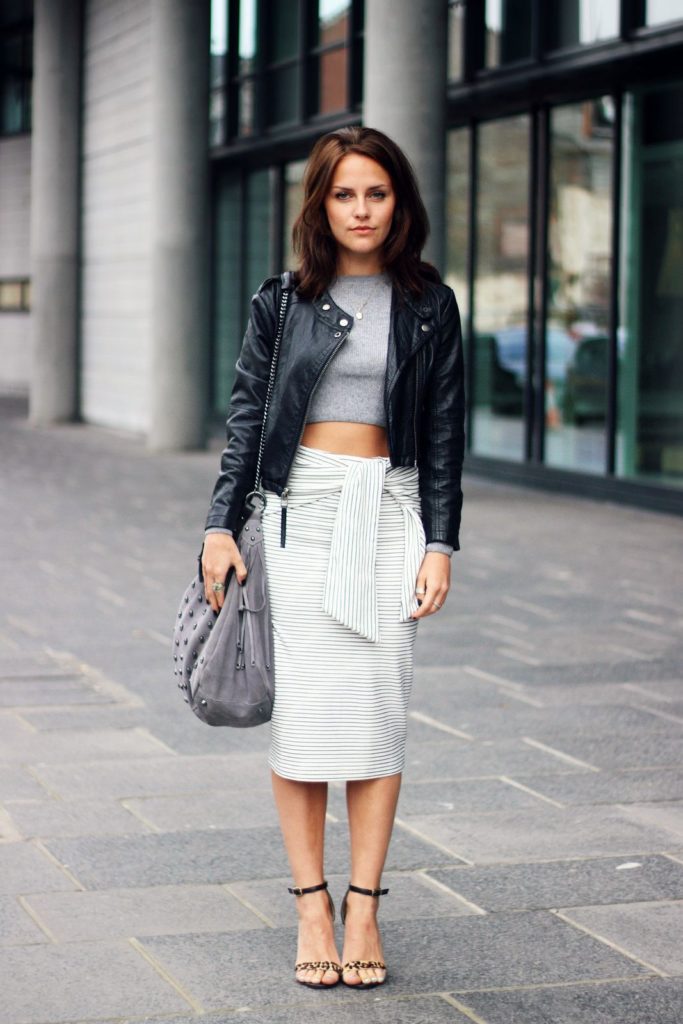 Conclusion
The cropped jumpers appear so much classy and are highly in trend due to this classy appearance. However, the majority of do not even know how to properly carry a cropped jumper, especially for the winter season. Therefore, this article showed some of the common affordable looks that anyone can easily create with a cropped jumper.
---