How to Redesign Your Garden and Create a Magical Wonderland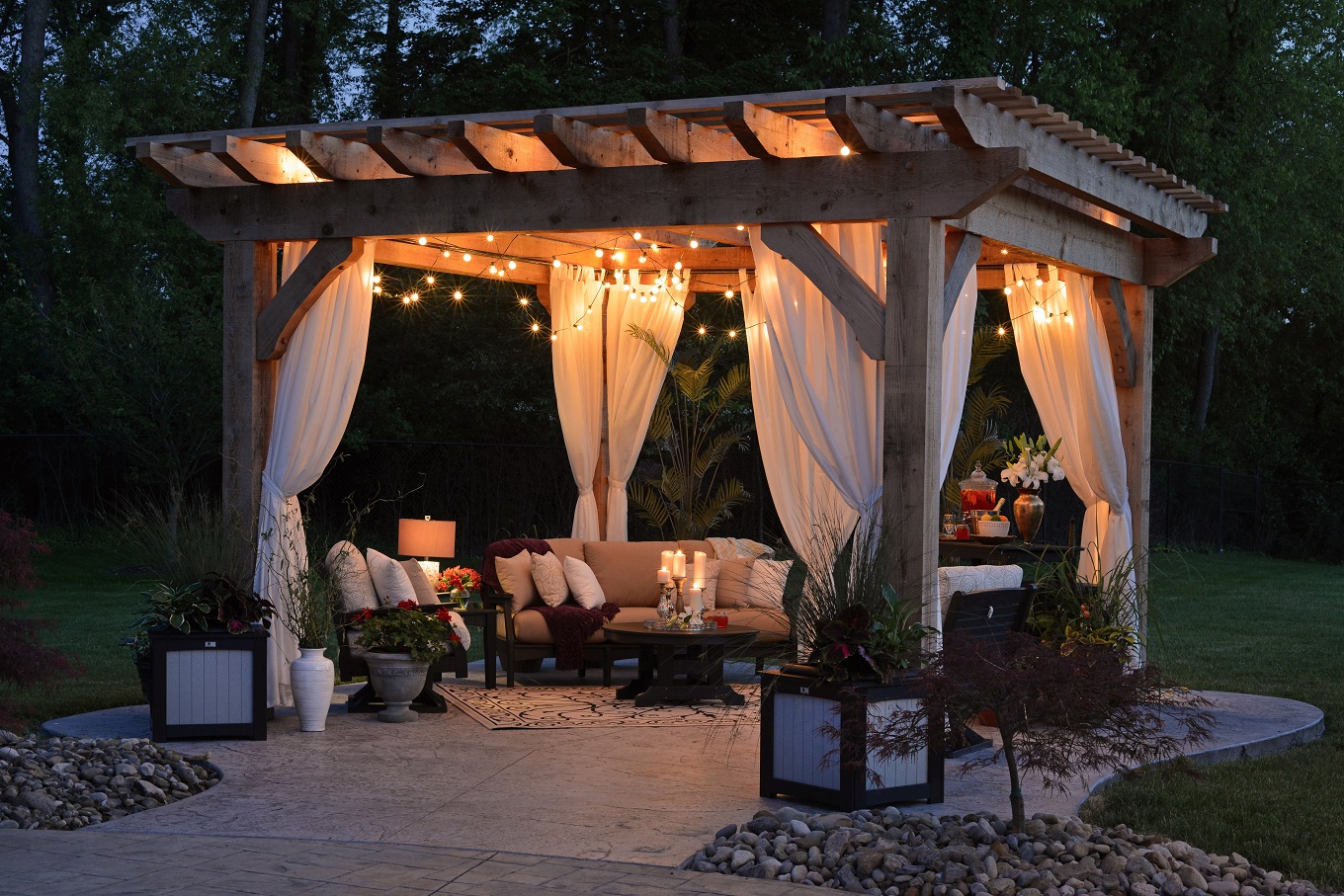 Any garden can be turned into a relaxation area. All you need is goodwill, a bit of effort, and a lot of inspiration. The end product will be your very own private oasis where you can meet with your friends and chat over a cup of coffee. Any stress you might bring back home from the outside world will simply vanish into thin air in this refugee for the soul. Plenty of flowers, such as roses, peace, and the twitter of bird present an ideal combination for our nervous system that is constantly strained with problems both at home and at work. Redesigning the garden space will therefore not only be a construction project but a real life-changer. In order to turn the backyards into a sanctuary of tranquility, there are simple steps to follow. If you do so, soon you will be stepping into a magical wonderland, rather than into a plain-looking backyard.
A fairy-tale castle
We think of a garden shed as a gloomy place used solely for storage. It probably smells bad and the sight of it reminds us of a setting for a horror movie. However, it doesn't have to be so. A garden shed or any other type of a roofed object can be turned into a castle-like structure. This move would especially be interesting for the kids who would get a place/palace where they could develop their imagination. You will probably place seating inside the garden house, but the children will regard it as a dragon's liar. In reality, all you have to do is find some good quality planks, paint them accordingly, and screw them all together. This way you could spend time here even if it's rainy or cold outside, a heating can be introduced in this small house as well.
A hearth
Speaking of cold weather, it gets chilly at night even during summertime. That is why it is necessary to have a place where you can light a fire to keep warm. An outside fireplace can be a design challenge. Construct a stone-lined hearth that would double as a bar counter. The ideas for its design are endless and you can let your imagination run wild. A second purpose of such a fireplace would be to prepare food. You could put marshmallows on as stick and place them in the fire. Another solution is to install a barbecue grill on it and prepare sausages and burgers. Whichever option you choose, the hearth is bound to become the heart of the social life of your new dreamlike garden.
Landscaping
You probably like to read books in your garden and travel in your thoughts to exotic areas such as jungles. Well, why only imagine such landscapes; why not recreate them on your own estate? Of course, this probably means that you'll have to turn to professional help. Companies, such as Sphere renovation services, offer external renovation that includes landscaping. This means creating the perfect setting for a green area that will soothe your nerves. Maybe they will recommend creating a hillock or planting different tree species. You can take initiative and plant some flowers yourself, to begin with.
A hammock or a swing
Since you are creating place straight out of a dream, why not create a place to dream in as well? A hammock is ideal for lounging or sleeping in. It is usually made from rope or netting, but there are modern ones made out of plastic that can be purchased ready-made from the local DIY center. They are stretched between two tree trunks or between two poles erected for that purpose. The tree ones are perhaps better because you can enjoy the shade that the foliage provides. Another fun addition to the garden is a swing. It can be free-standing or hung from a high tree branch. Just make sure it is sturdy, as you don't want any injuries in your fairy-tale garden.
A stylish garden
Your garden doesn't have to be eclectic, but it can rather be designed in a single style. There are numerous styles to choose from, like Mediterranean, contemporary, formal etc. The most sought-after style is definitely Japanese. It has unique landscaping feature that you might find appealing. First of all, you have to incorporate a body of water in the form of a pond, complete with water lilies (and a frog or two). Secondly, you will need to place some boulders and other type or rock around to give the effect of a mountainous landscape. Once combined with plants, this setting is as close as it will get to a natural one. It is an ideal place for meditation and relaxation, which are the two activities you want the garden to be suitable for.
Unwinding after a busy day at work should not be done indoors. The garden space is your safe haven and an ideal place to relax. You will have the much-needed privacy here to unwind alone or with friends. Once night falls, you can light the candles and just sit quietly next to running water (a fountain). A truly magical wonderland to recharge your life energy batteries!
Author Bio:
Sarah Jessica Smith is a young blogger from Sydney. She is in love with life and all the things that can make her daily routine easier. She loves to write about home improvement, lifestyle, and all the small things that make life such a great adventure.
---