How To Spruce Up Your Living Room This Christmas Season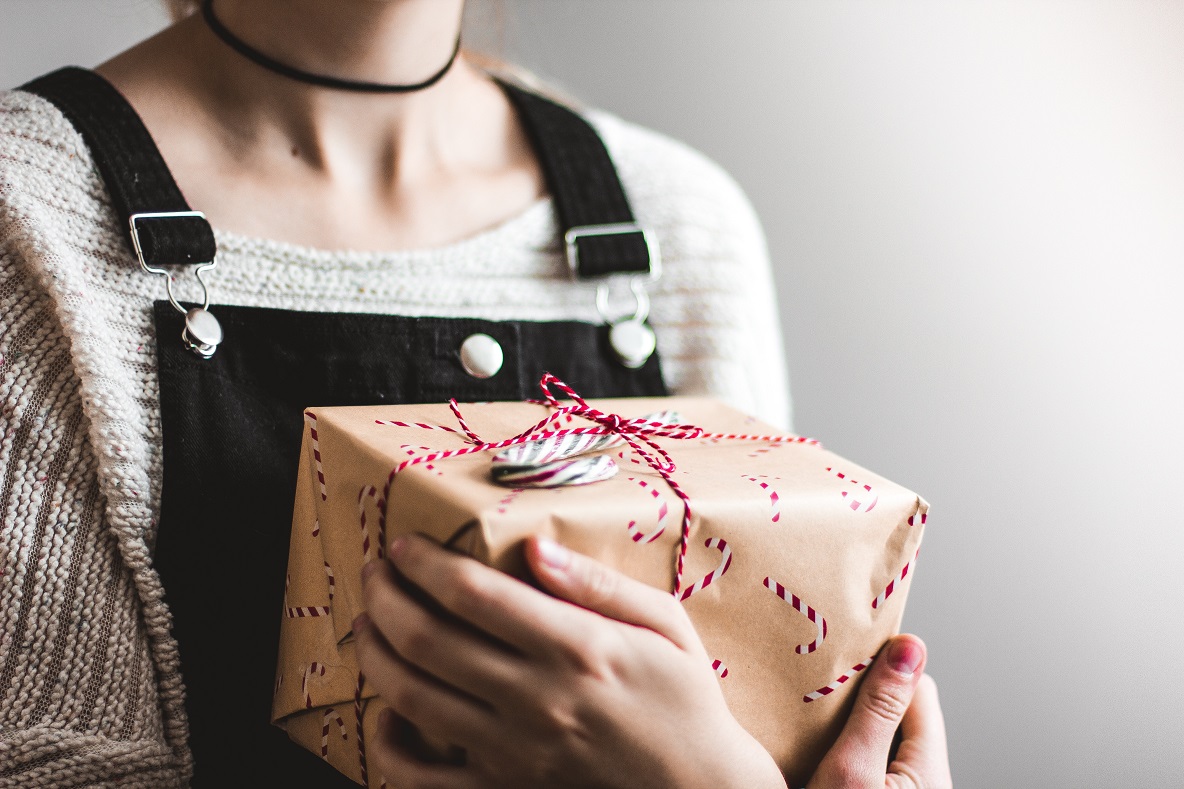 As we all know, Christmas is one of the most exciting time of the year. The family gathers, we have guests, and we want them to be expected in a pleasant ambiance. With the living room at the center of the house, it would be understandable if all the best decorations were there. Here are some ideas on how to bring Christmas spirit into your living room.
Shiny Christmas Lights
Once you get them untangled, holiday lights are one of the most important objects we decorate our home with. Usually used to decorate a Christmas tree, but we can also set them up around windows, shelves or wall edges. The trick about lights is that it has to be colorful and shiny because that is what brings up magic in them. You can see the sparks and feel the warmth as you enter the living room. Don't hold back, put as much like Christmas lights as you can to lighten up the room and make it a perfect miracle.
Christmas tree
Everyone knows that the Christmas tree is a key item for holiday decoration. So we need to make it look spectacular by adding a lot of ornaments in different shapes, sizes, and colors. Frosted pinecones, snow-dusted branches, dazzling pops of red and blue are just one of the million ways you can dress your tree for a winter wonderland look. You can also use candies and cookies for decoration or just to take a quick snack while relaxing by a burning fireplace and looking at a sparkling tree. Classical candy canes in red and white will go perfectly on a tree and alongside any designated color of your light bulbs. Only make sure that your pet (especially cat) doesn't ruin your Christmas tree decor.
Deck the floors
We use all of our energy and time decorating Christmas tree and surroundings that we mostly neglect floors. Christmas-themed rug is a great idea for spicing up the living room. There is no better way to add warmth and joy to your living room than placing quality plastic mats under your feet, have your dogs rest by your side and watching "Home Alone" with kids while sipping cocoa. Bear in mind that many people like to sit on the floors while they unwrap the presents, so you should even get a decorative floor cushion to make them comfortable as they do so. Another fantastic way to decorate your floors is to place red and white candles around the living room. Only make sure that you light them under surveillance.
Frosted Windows
Running out of space for tree decorations? There is no better way than using them to dress up your windows.  Silver and golden ribbons, white and blue ornaments, or shiny stars are perfect for making your window cozy and winterly. But never underestimate the power of simple homemade finery. Paper snowflakes, angels, stars, and a snowman. There is a lot of things you can make to embellish frosty glass.  Also, writing small messages in your window can brighten the day for people who are walking by your house. What is more, you can get a simple white foam, or artificial snow, and spray it on your window to create a sense of warmth inside your living room. You can get your kids engaged by letting them paint the windows with Christmas themed characters. Let them draw Frosty the Snowman, Rudolf the red nose reindeer, even Scrooge.
Go big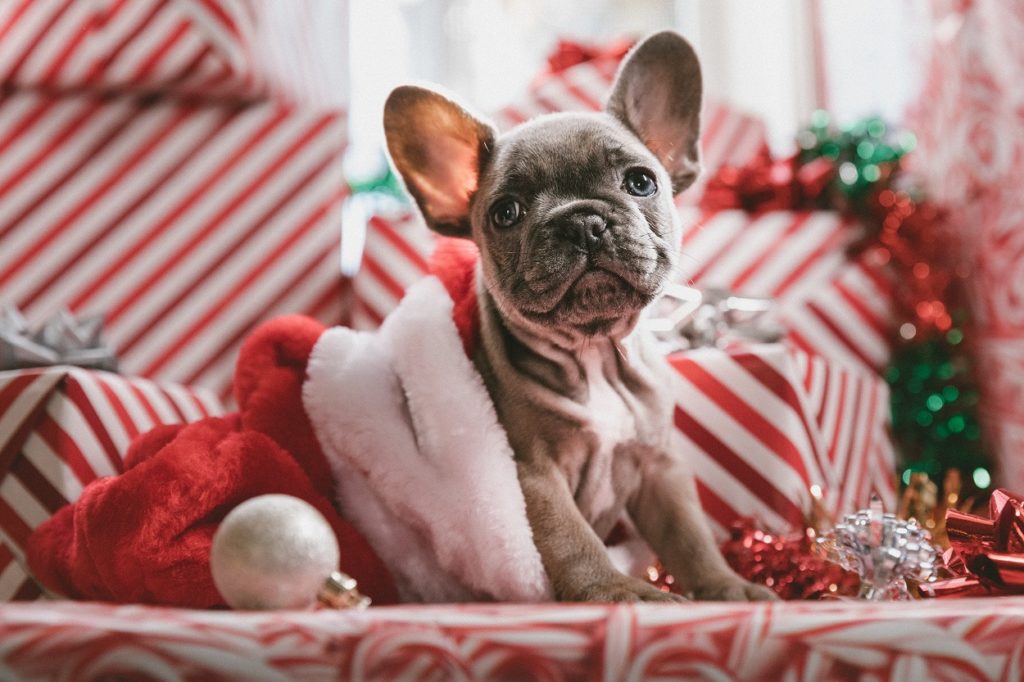 One quite flabbergasting way to spruce up your living room for Christmas is placing life-sized ornaments. This might sound strange, but you can find big Santa in any store and place it in the corner of a room. They are many Santa's like that, that actually sing and move, which is a double fun for the little ones. Moreover, you can add a large wooden sleigh with a reindeer or two. It might take up some space in your living room, but it will only stand during the holiday season, so you won't need to stress about it a lot. Have you ever seen a dancing snowman" Oh yes, there is even a life-sized snowman ornament that you can use to decorate your living area and enhance the Christmas spirit in your home.
Glorious garland
When you bring in nature in your home, you bring in happiness as well. Alongside a Christmas tree, a pine garland will fit perfectly on the staircase, around the shelves, above the fireplace, around the picture frames. Make sure that you decorate your green garland with big red and golden ribbons, add some shiny light and stick some bulb. You had better glue the bulbs because they might wall of the garland if you don't place them properly. You can even make a Christmas garland by your self. Take some red and green paper, scissors, a little bit of glitter, and make inviting Christmas messages which you will hang in your living room.
Fantastic table settings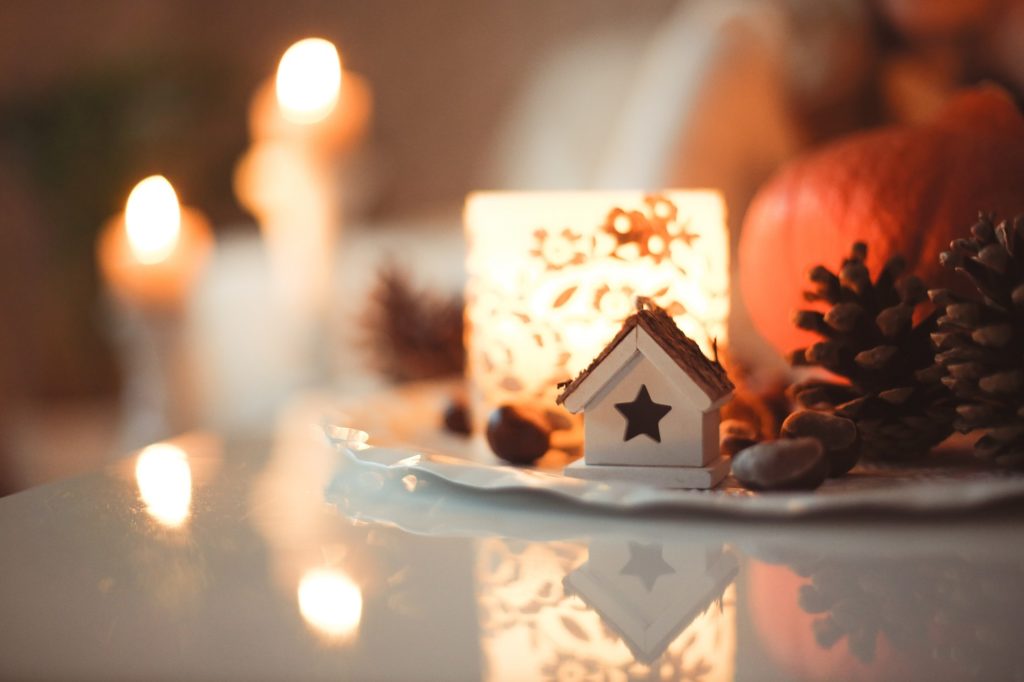 Bring some sugary flavor to your living room and create wonderful table ornaments and settings. No matter if you don't have a large dining table in your living room, you can without a problem decorate your little coffee table with great Christmas ornaments. Take some glass bowl and place pine cones all around one big white candle. Get crafty with your kids, and place a small pillar vessel inside a larger vase and fill it up with golden and red marbles. Then, place roses, anemones, and evergreen springs in the middle of a vase. An easy Christmas table setting takes only 5 minutes to make. Just take fresh and fragrant greenery, attach red berries, and add glowing candles and there you have it. Perfect for any ambient.
The spirit of Christmas is best expressed through ornaments and decor in a room where you all sit together and enjoy. The living room is a place for gathering and spending dazzling time together during the holiday season, so use up some of this decor advice and make it glow!
Author Bio:
Chloe Smith is a business consultant for Mat Shop and a part-time writer always willing to share tidbits of advice. She believes that passion, courage and, above all, knowledge breed success. When she's not working, she's probably somewhere cuddled up with a good book, and a cup of lemongrass tea (or more honestly binge-watching the newest Netflix hit show).
---