Inside the Traditional Lederhosen Boom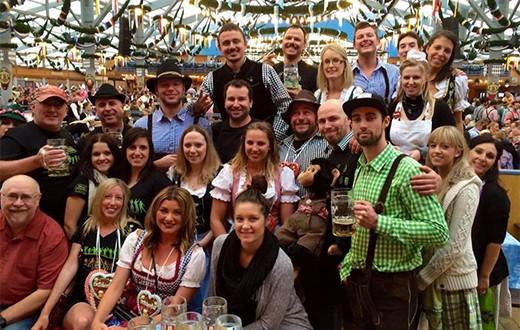 'Once reserved for conservatives, this traditional dress is bringing customs to life.'
SANKT EMMERAMSMÜHLE, a beer garden turned into a restaurant tucked right in the lush countryside of Munich, features a blend of modern and old elements of Germany. With sports cars parading by and braying donkeys within earshot, its staff sporting traditional Bavarian garb, the place is unique. For the men that means extravagantly hand-embroidered Authentic German Lederhosen, a knee or short-length breeches made of leather, and for women a bright coloured Drindl consisting of a blouse with fluffy sleeves, full skirt, tight bodice and an apron.
Similar scenes adorn this neighbourhood. So, do wedding parties, concerts, galas, and dinners. Young boys have been spotted wearing Lederhosen at discos.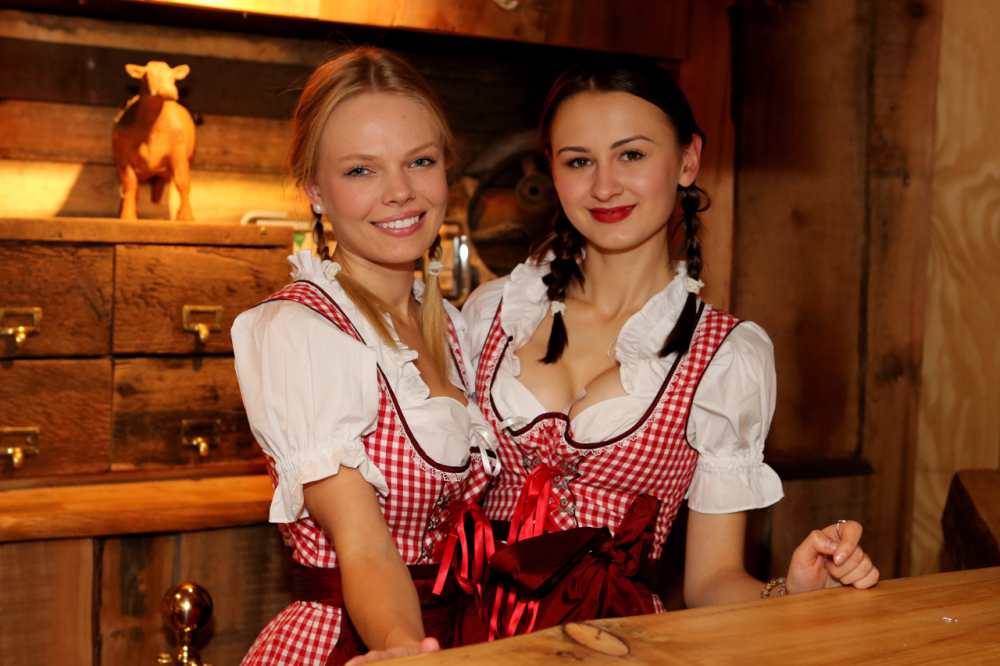 "A decade ago, talking about this radical change of views towards traditional Bavarian clothing couldn't have been predicted, but here we are ten or so years later, with people openly accepting these dresses as part of their culture and their history" says Hans Köhl of an Austrian organization that promotes the local customs. Tratchen or Lederhosen had very modest roots back in the day. "It is now worn by the rich, and the famous alike" says an expert on traditional Bavarian clothing from LederhosenForSale. There is no discrimination or a limitation to a specific class, this dress has through Oktoberfest has manged to rally people to accept it as part of their culture and attract foreigners towards it. While Authentic German Lederhosen in essence consists, the same assortments including:
A white shirt with (preferably) mandarin collar
Lederhosen
Long or half off-white coloured socks
Traditional Haferl Shoes
Woollen jacket, more commonly known as Janker
It has been worn in different styles with varying lengths and embroidery styles. The fact, however, remains that Oktoberfest has played a huge role in reintroducing these traditional Bavarian dresses in Bavarian Regions. Some even classify these dresses as the Alpine's answer to American Cowboy hats or Chinese Qipao (Traditional Chinese high-neck dresses).
Leather shots with embroidered jackets and a front flap, commonly classified as the decedents of breeches once worn all over Europe, became mainstream in Alpines in 18th century and continued their journey to highs and lows of the society acceptance of them. From the Romantic movement, to the status of low-class work clothes and the association with Nazis in 20th century, these Traditional Lederhosen' have seen a lot of test over the years. But none lasted more than a couple of decades. Interestingly, after the World War II, when they survived in conservative population, they fell out of favour in the wider population, who opted the blue jeans and t-shirts, the dress of allied victors.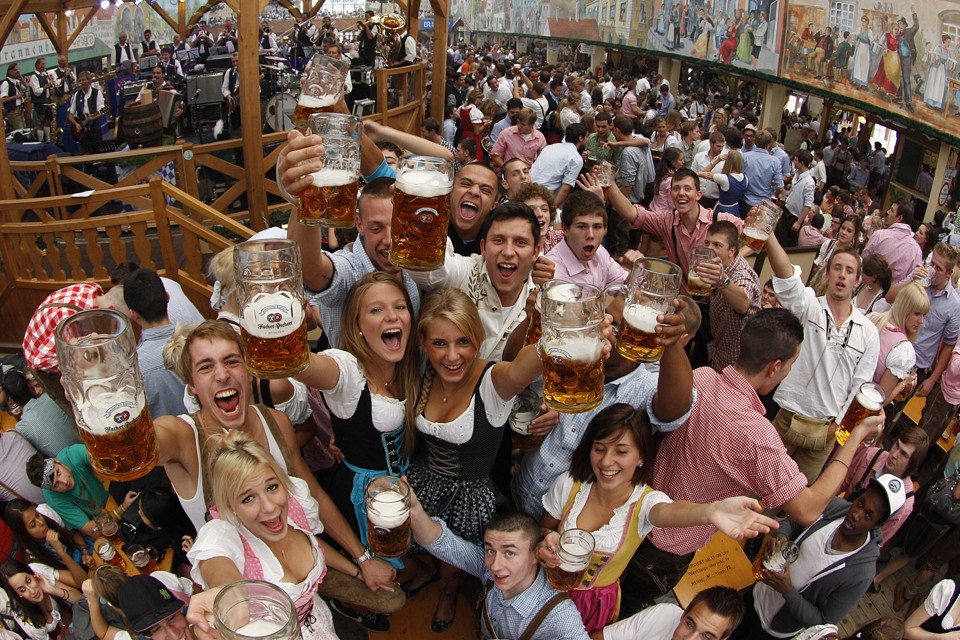 The first flame flickered into existence when in summer Olympics of 1972, when the hostesses adorned the Drindls as the official dress. This was followed by the surge of Lederhosen and Drindl as pioneer of a new trend that featured a beautiful duet of modernity and local patriotism. "Laptops and Lederhosen" was the synthesis expressed by the former president of Germany, Roman Herzog. Last but not the least, some circles also believe that the financial crisis also brought people to embrace these dresses, because turmoil and uncertainty makes people yearn for tradition, cultures and the pursuit of happiness.
---