Interior Design Essentials That Are the Epitome of Sophistication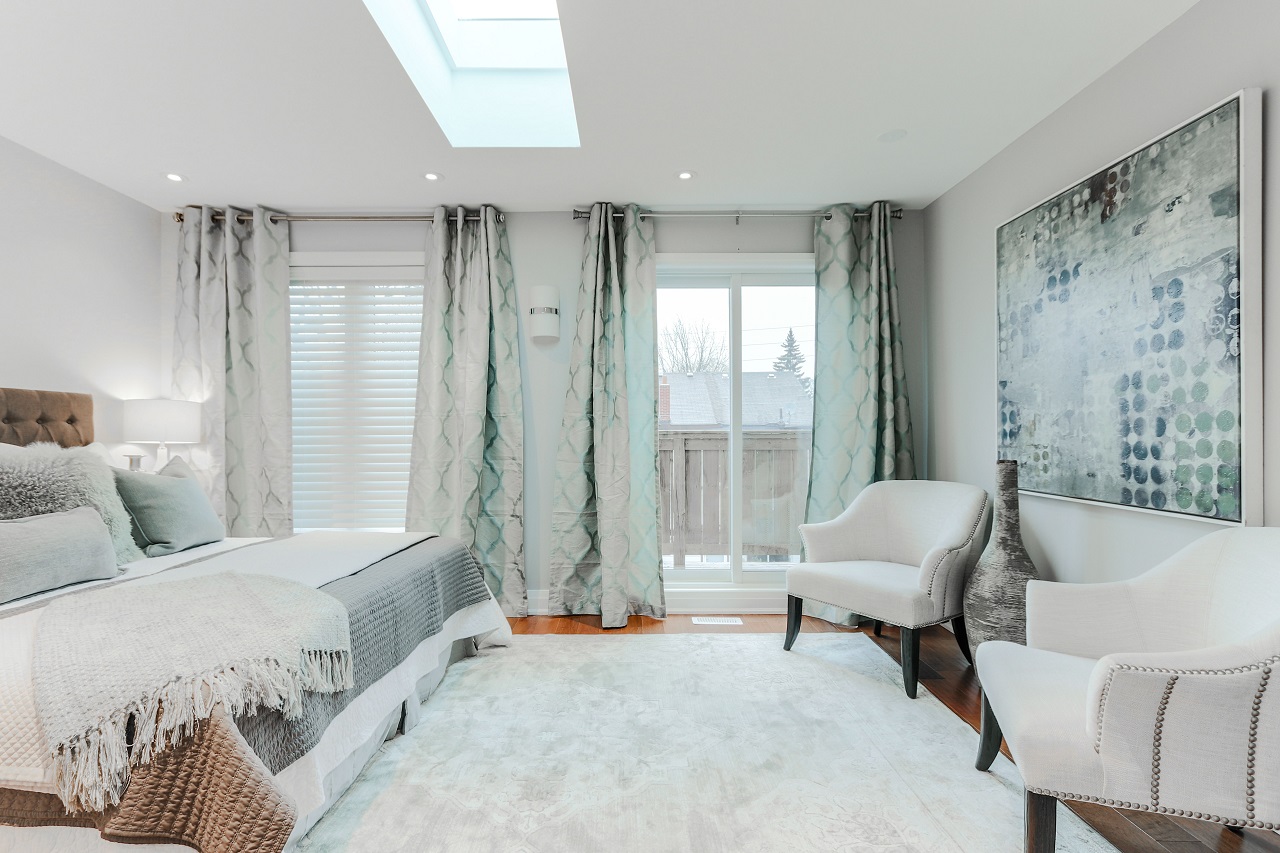 A sophisticated home is one that is visually appealing, elegant, and comfortable. It's a true sign of style and adulthood, and it's not as hard to achieve as some people might think. True, it does require a bit of careful planning and mixing. However, if you do that right, you won't need anything else. So, whether you're looking for a style that'll go with your own personal one, or you simply want to upgrade your home to make it look a bit more timeless, here are some interior design musts for a truly sophisticated look.
Have a design concept
The first thing you should do is come up with a design concept. You can do so for one room, or you can do it for your entire home, depending on how inspired you are. It can help you focus on the décor and choose what to include in the room as well as what to leave out. It might sound constricting, but it isn't; the point isn't to limit your choices but rather to help you make the right ones. For example, if you choose to follow a more mid-century style path, you'll have a clearer vision of what doesn't belong in it. This way, you're more likely to end up with a space that is well organized and cohesive. So, whether you're starting from scratch or upgrading an already existing design, find a concept that suits your interests, and focus on the adjectives that describe it the best.
Get the right furniture
If you're aiming for sophistication, you should opt for furniture that fits the style. For example, you can't go wrong with a nice leather sofa and a metallic coffee table. You can complement that look with some fur throws and pillows, and to make things more interesting, you can also include a quality egg chair. Egg chairs would look great in pretty much any room, and they are very comfortable as well.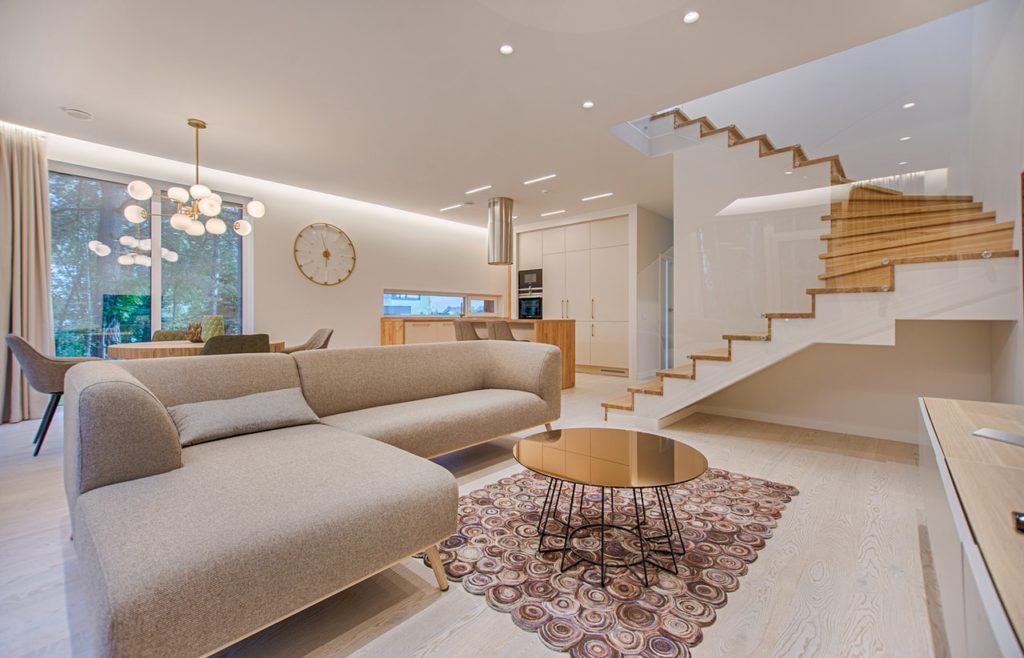 Go for minimalism
No matter which design concept you choose, sophistication is always clean and well organized. So, make sure that the style of your choice can work when combined with minimalism. Speaking of which, minimalism tends to emphasize functionality. Therefore, in order to make your home both look good and be functional, you should opt for quality storage items, like different kinds of stylish cabinets. They would help you keep everything tidy, and it's much easier to stay organized when you actually have room for all your items.
Paint it gray
Gray doesn't look as sterile as white, and it's not as dark as black, so it's definitely more sophisticated than both of those options. Plus, if you actually include metallic gray in the décor, you can truly bring a dose of luxury to your home. Gray shades are also great for creating a more soothing atmosphere, and they work well with both bright and dull colors. This means that you can use gray as the base if you don't want everything to be in this color, and then introduce some other color for contrast.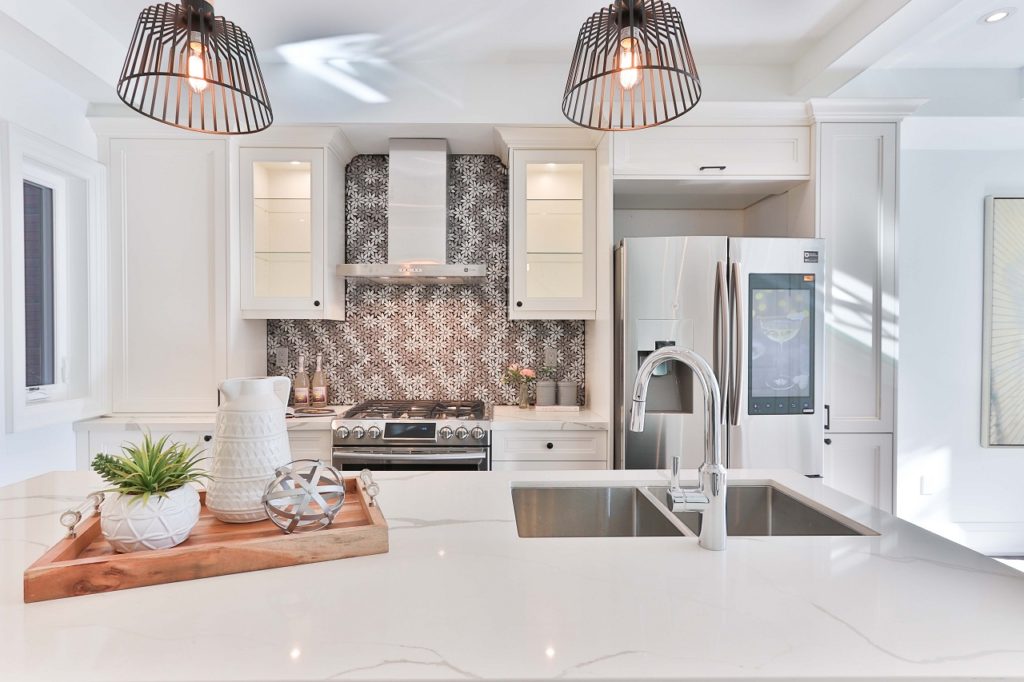 Use the vertical space
Most people tend to design only at or below their own height. However, in order to create a room that is sophisticated in every way, you should use all the available space. For example, you can introduce some design elements to the top shelves, add some bolder colors to the ceiling, or hang some artwork up high for a more dramatic effect. There are more than a few different ways of making use of your vertical space, so don't hesitate to be creative with your home design.
Making your home stylish and sophisticated does not have to be a challenge. If you come up with a good design that you like, use the colors that emphasize sophistication, and introduce some modern furniture, you can easily boost the appearance of your entire home. So, think about the listed tips, apply those that you like, and your home will become a perfect representation of what it means to look sophisticated.
---