Some Must-Visit Places within 1000 Miles Delhi-Circumference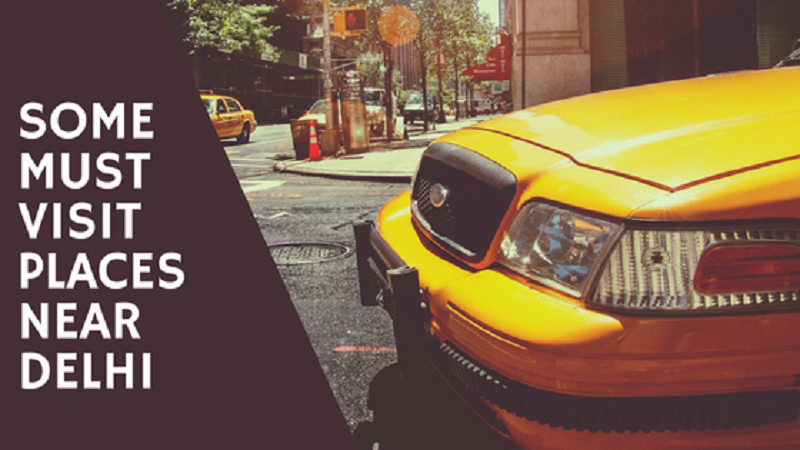 Delhi, being the capital city of the country has a lot of history itself has a lot of places to offer to its visitors. Not only this, there are a lot of places to visit in the close vicinity such as Uttarakhand and Himachal Pradesh, both of these states lies in the lap of the Himalayas. Also, a royal place like Rajasthan is not also that far from this place.
So, if you are residing in New Jersey and thinking to visit Delhi and the places which lie within 1000 miles then Tripbeam is offering you cheap flights from New Jersey to Delhi. Book yours now!
Here's we have created the list of some places that you might want to visit at least once.
Follow us through!
Bir-Billing
It takes just an overnight drive from Delhi to reach Bir-Billing. Situated at the height of 2400 m, Bir-Billing is a mountainous region famous for paragliding. Billing is the site where the glider take-off while Bir is the place in Chagwan where the para-glider lands. The best time for paragliding are the months of September- November and if you want to enjoy the snowfall then December-January is the best time.
Remember that you can't find any better site for paragliding other than Bir-Billing because paragliding world-cup 2015 was held here.
So, by reaching to Billing by road you can trek up to Bir and for staying purpose, another beautiful place nearby- Palampur has got the best-staying options.
Shivpuri
If you feel that gush to enjoy water adventure sports like rafting then this place is just the best for rafting and camping.
If you step out in the early morning then you will reach this place in the afternoon and then you can enjoy many adventure sports like cliff jumping, jungle-trekking, rafting and camping near the riverside. You can also have great swimming experiences in the Ganges when the waves get calmed out during rafting.
This place is one of the best places for all the adventure sports and is a good escape site for enjoying holidays with your family and friends. Do visit this place and have an amazing experience to remember for a lifetime.
Dudhwa National Park
Lies in Uttar Pradesh and is 400 km drive away from Delhi. If you want to enjoy a jungle Safari amidst the wild endangered species like rhinos, deer, leopard, swamp deer, Bengal tigers. Also, for critically endangered species like one-horned rhino, hispid hare and the Bengal florican all were reintroduced here in 1984. This park opens for the public February, March and November to June.
The safari through dense woods makes your experience worth your while. You can also spot kingfishers and peacocks and rhinos doing their own things freely in the jungle. This site is the best for capturing animals in their natural home roaming freely without any fear!
This place is actually a home to more than 400 species we can't even mention.
Khuri Dunes
If you love the safari on the back of that tall and humpy animal- Camel, then the Khuri dunes, are the best place to enjoy that. This place Khuri is a small village lying in the Thar Desert which is about 50 km away from Jaisalmer. The Beautiful sunsets and sunrise of this place make it more beautiful. The warm days and cold nights also add up to the experience of this place. Also, the camping and safari facilities are provided by the locals involved in the business. The best tie to visit this place is the months of December and January. You can also visit the other places in Rajasthan if you decide to head towards this place from Delhi as we all know that Rajasthan has got the lot of historical places to visit and see around.
Spiti Valley
If you have a penchant of visiting hill-stations then Spiti Valley is the must-visit place, The perfect landscapes, beautiful freshwater rivers,  mountainous roads, cute-tiny villages. The road here will leave you amazed as you will not even notice on how vicinity the changes from green vegetation to rocky hills. You can visit this beautiful valley through a road trail via Shimla and it might require at least 10 days to explore the whole trail because obviously, you can not skip the other related places. So, if you are a road-trip kinda person then surely this is the best escape for you and the will be the best exploration experiences all through, The best time to visit this place Spiti Valley in August to October. Also, if you have time to roam around to nearby sites then do visit Hikkim & Komic villages, Dhankar monastery and Langza.
And it is advised to take care of the fuels as there is scarce supply of fuel if you are on a road trip.
The above-mentioned places are the some of the places that you can surely visit and if you are a resident of New Jersey and thinking to visit Delhi and places which lies within 1000 miles Delhi-circumference then book your cheap flights from New Jersey to Delhi now!
Author Bio:
Ruchika is a writer by profession and lover of exploring offbeat places, revealing travel destinations and adventurous at the same time. She loves to pen down her travel tips and experiences. And if you're looking for last minute flight deals, then you can get them from TripBeam.
---